07 June, 2018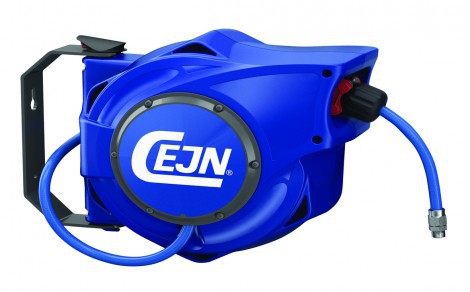 Fluid power specialist Tom Parker Ltd. has introduced a new range of CEJN safety hose reels for compressed air, water, and electricity in its new 2018-2019 catalogue. In today's productivity driven environment, Tom Parker Ltd.'s emphasis on quality, safety and performance make the CEJN brand the ideal choice for safety reels. With Tom Parker Ltd.'s additional products: hoses, couplings and blowguns, the company believes it is the most optimised system on the market.
---
05 June, 2018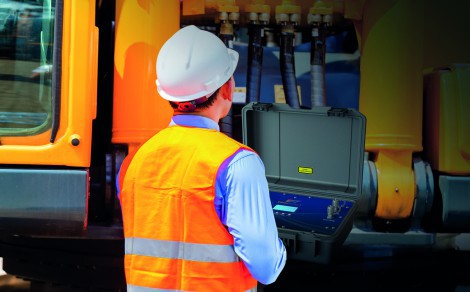 By Richard Price, managing director, Filtertechnik.
---
29 May, 2018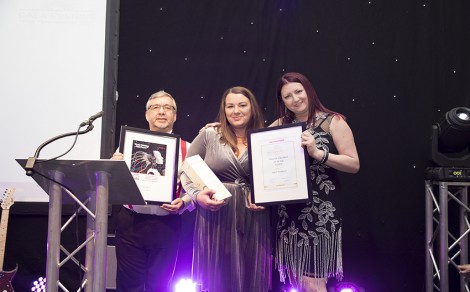 Christy Hydraulics has announced it has recently won the Catalogue Cover Design of the Year at the FTUK Pioneers of Industry Convention.
---
25 May, 2018
Jubilee Clips, inventor of the worm drive hose clip, is introducing a new band and buckle system called Flexiband as a further addition to its wide range of clamping and banding solutions.
---
22 May, 2018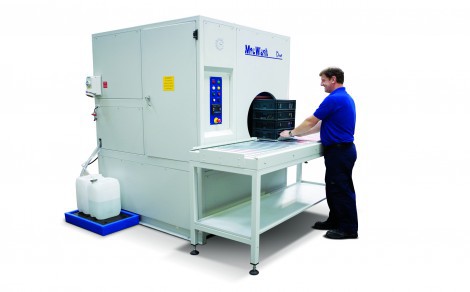 Increased profitability and component cleanliness is essential, says MecWash Systems.
---
11 May, 2018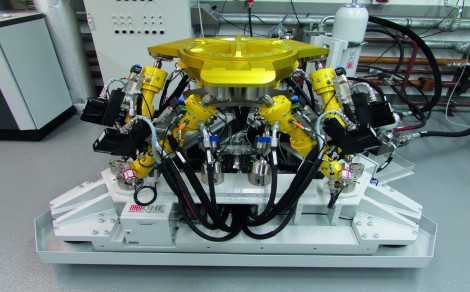 Dynamic movements in drive cylinder in all six degrees of freedom, test frequency of up to 100 hertz, a tight installation area: installing hydraulic hoses in Hexapod test benches to be used by automotive manufacturers to test suspension elements is a challenge. Oelhydraulik Hagenbuch AG therefore uses flexible high- performance hoses from Eaton's Aeroquip Triple Crown product range.
---
29 March, 2018
Trelleborg Sealing Solutions has announced it will showcase its complete range of sealing solutions for fluid power applications at the Fluid Power & Systems exhibition in Birmingham in April.
---
27 March, 2018
Power transmission component manufacturer, KTR UK, has appointed Joseph Parry as its new area sales manager. The 28-year-old will be tasked with working with KTR's existing clients in the East & Southern regions, as well as identifying and developing relationships with new customers.
---
27 March, 2018
Tom Parker Ltd. has further strengthened its external sales team with the appointment of UK resale manager, Andy Back. Sales director Richard Parker said this newly created position "will add focus and help drive the continued growth we have had within the resale sector".
---
27 March, 2018
Stauff UK has appointed Simon Bennett as general manager, Stauff-Voswinkel QRC Division. Bennett's background is in machine tools; specifically the manufacture and maintenance of high precision grinding machines.
---
27 March, 2018
The latest range of SKF Explorer tapered roller bearings has been extended, and now offers a significant 7% increase in dynamic load rating for all products up to 600 mm outside diameter.
---
27 March, 2018
The Domin L050 direct drive servo valve (DDV) from Domin Fluid Power has been designed to achieve the best characteristics from two competing valve technologies: fluid amplified EHSVs and DDVs.
---
27 March, 2018
Kubota is a diversified Japanese Group with several divisions and international sales subsidiaries worldwide. It is a leading Japanese tractor and farm equipment manufacturer, as well as a major iron ductile pipe, PVC pipe and industrial castings producer. Kubota also makes vending machines and builds environmental control plants and pumps. The German branch, Kubota (Deutschland) GmbH, is part of the agricultural division, and first contacted Webtec in October 2012 when it was looking to source diagnostic test equipment.
---
27 March, 2018
Bosch Rexroth is raising the bar in performance and communication for hydraulic actuators with its new generation of WRC-4X directional cartridge valves. The company comments that the valves are more dynamic and consistently achieve flows that could previously only be achieved with the next highest available size.
---
27 March, 2018
DGI Doedijns has delivered the last out of four batches of equipment for an LNG plant in Malaysia. Over a period of two and a half years, DGI Doedijns delivered 19 hydraulic power units, 39 local panels, 14 ball valves and 25 gate valves with hydraulic actuators.
---