22 January, 2021

---
22 January, 2021
---
24 November, 2020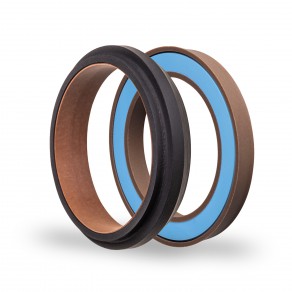 FREUDENBERG SEALING TECHNOLOGIES has announced it is expanding its sealing portfolio for hygienic systems in the process industry to include two new products: Hygienic Forseal and Hygienic Pressure Seal. Both are specially developed for food applications that experience high pressures and temperatures. The company says the unique combination of high-performance elastomers (EPDM or Fluoroprene XP) and premium PTFE materials (Quantum) also makes the seals resistant to a wide range of aggressive media.
---
18 November, 2020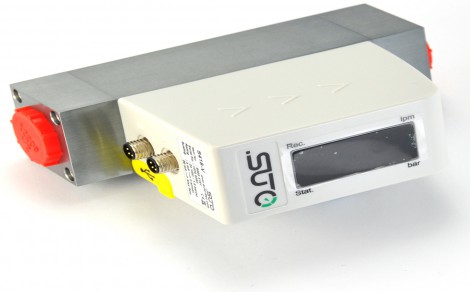 MEASURE MONITOR CONTROL says monitoring vacuum demand and the level of vacuum achieved is key to efficient and reliable operation in vacuum handling systems but until now it has been difficult to do.
---
13 November, 2020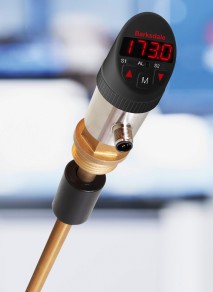 BARKSDALE has announced it has recently developed the new electronic level switch BLS2000, a member of the powerful BxS Series. The BLS2000 is capable of measuring media with a density up to 0.6 g/cm³ and fitting and tube are made of brass to offer an economic solution.
---
29 November, 2020

---
22 January, 2021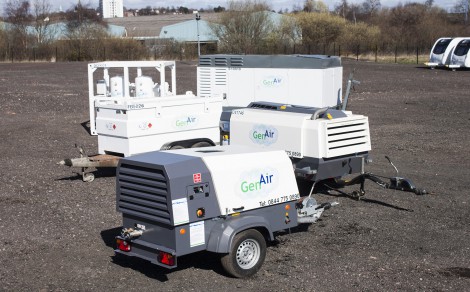 GenAir is a company that rents air compressors and desiccant dryers to industry throughout the UK and beyond. iIts fleet encompasses diesel powered sets, zero emission electric machines and oil free units.
---
13 November, 2020
DNP has announced a product designed for earth-moving machinery in general but above all to be used on hammers and wherever it is necessary to have big ¬ow rates (379 l/min.) at high pressure (30 MPa) in the presence of strong vibrations. DNP says it has therefore created a screw coupling with a safety system capable of preventing the coupling from unscrewing where the locking ring nut system is as simple as it is effective and this has allowed the problem to be easily solved.
---
13 November, 2020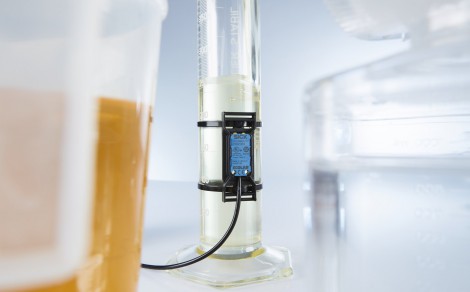 SICK says compact, economic and quick to install, its CQF16 capacitive level sensor has been developed to provide a universal, non-contact solution wherever the fill level of water-based liquids must be detected in non-metallic vessels, tanks or pipes.
---
29 October, 2020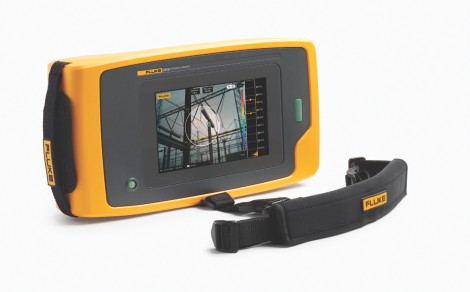 FLUKE says its new ii910 Precision Acoustic Imager uniquely enables the detection of corona and partial discharge from a safe distance of up to 120 metres. Teams can operate safely, minimise the risk of fires and help reduce outages. It also offers greater sensitivity to detect compressed air, gas, and vacuum system leaks, again reducing potentially costly downtime.
---
19 October, 2020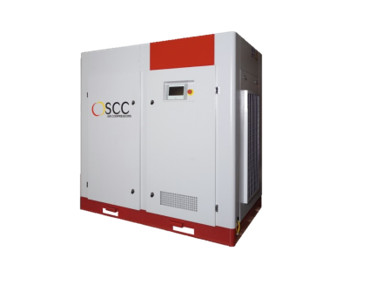 CSEM TECHNOLOGIES has announced that is now the sole platinum distributor for all SCC products in the UK. CSEM and SCC say they work well together in partnership, as both put their customers at the heart of their actions.
---
19 October, 2020
BOLTING SYSTEMS, an SPX FLOW brand, has announced the launch of its Bolting Flow Control Valve (BFCV), designed to prevent accidental operation while a torque wrench is being positioned by the operator, minimising the risk of entrapment or nipped fingers during setup. The valve completely isolates the wrench from the pump, is lightweight and easy to use.
---
14 October, 2020

LOGAN INDUSTRIES, a hydraulic repair, manufacturing and rental company, has announced it has been awarded a contract to manufacture a set of unique safety cages to keep offshore technicians safe while inspecting subsea connectors on blowout preventers (BOPs) while on deck.
---
14 October, 2020
ROTORK reports thousands of its Bifold FP low powered hydraulic solenoids have been installed on 170 new wellhead panels in the United Arab Emirates as part of an oilfield expansion project.
---
06 October, 2020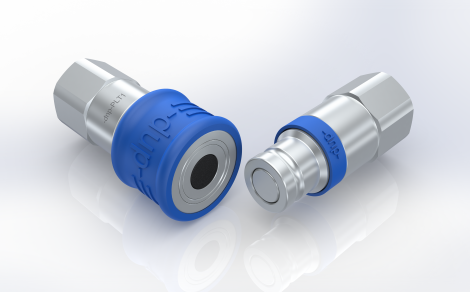 DNP has created two series of products according to the ISO 16028 standard, namely the PLT1 series with a WP of 25 Mpa (according to the standard) and a more performing PLT4 series that can work at 35 MPa with a safety factor of 4:1. The speciality of this product is the zinc-nickel coating on the surfaces, designed to ensure high resistance to corrosion.
---