19 January, 2022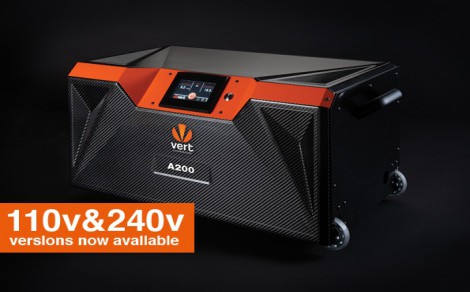 VERT TECHNOLOGIES says its impressively quiet A200 compressor will be on display at this year's AirTech 2022 exhibition. Available in both 110v and 240v versions, the A200 features a class leading 100% duty cycle for continuous operation, whilst the low noise and vibration levels mean it can be sited close to the point of use with minimal impact on those working nearby.
---
05 January, 2022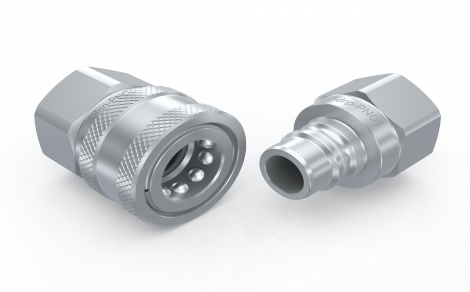 PN01
These series of couplings are designed for hydraulic usage in general, as they are very versatile and yet simple at the same time; their field of application ranges from agriculture, to chemical plants, to earth moving.
---
05 January, 2022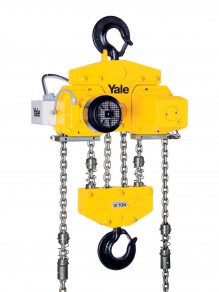 HOIST AND WINCH says it has come a long way in a short space of time. From humble beginnings in 2007, the company today offers a full spectrum of lifting equipment services to the UK and global marketplace. The Hoist and Winch portfolio now comprises product sales, installation, service, inspection, repair and hire, with a special emphasis on project work. With increasing demand, the reputation and corporate profile of this ISO9001-accredited business is rising fast.
---
02 December, 2021
COAX VALVES UK has announced it has introduced the new FMX range of compact, high flow, stainless steel externally controlled valves. With a new unique seat arrangement gives greater flow than comparable valves - features of the valve include:
---
02 December, 2021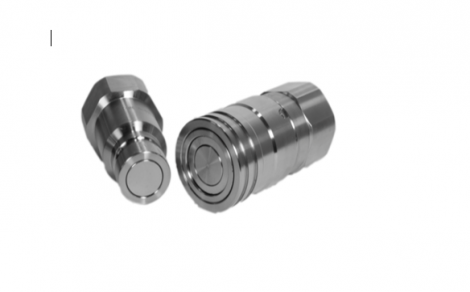 HOLMBURY has Introduced the HSS Series - stainless steel flat face couplings made to the ISO 16028 standard.
---
02 December, 2021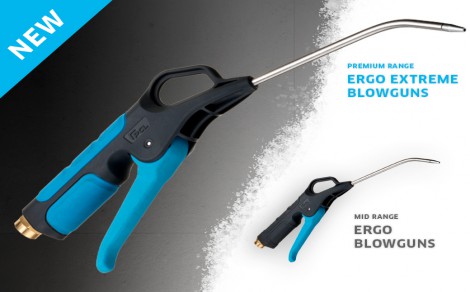 PCL has introduced its new range of ERGO and ERGO EXTREME blowguns which were design-engineered in the UK, with comfort and style in mind. 
 
---
02 December, 2021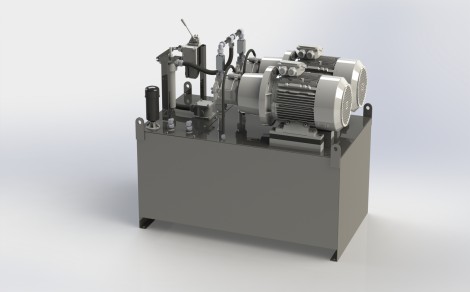 VHS Hydraulic Components, Neilson Hydraulics and Parmafluid are a highly technical hydraulic group that offer a vast range of hydraulic components, bespoke products and hydraulic solutions. They work with and supply leading hydraulic brands within the group portfolio, including Bosch Rexroth, Danfoss, Dana Brevini, Emmegi, Moveco, IMO, Ikron, Sunfab and Walvoil. As one of the leading authorities in hydraulics, they provide first class technical, application, service, maintenance, repair, part and on-site support. They have a strong technical team that specialises in the design, build, manufacture, service, installation and commissioning of hydraulic systems and power packs, from concept to completion.
---
02 December, 2021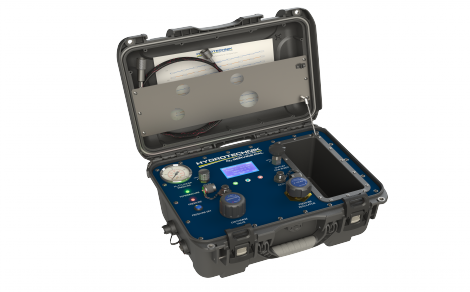 HYDROTECHNIK has announced it has launched a revolutionary new Nitrogen Gas charging kit designed for accurately charging high and low-pressure accumulators. Designed to be completely self-contained the N2 Service Pal suits 99% of all accumulators. Easy to use and extremely safe using Minimess Gas charging valves and hoses capable of 630Bar working pressure the N2 Service Pal is a completely self-contained service tool for Accumulator charging and datalogging of results. Two regulator options are available 1 - 120Bar or 10 - 230Bar.
---
24 November, 2021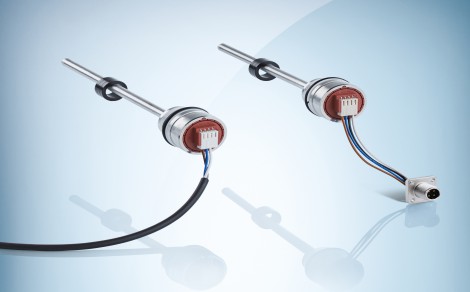 SICK has announced it has expanded its MAX family of linear encoders to extend the space-saving, operating cost and maintenance benefits offered by its innovative magnetostrictive measurement technology to smaller hydraulic cylinders and more harsh operating environments.
---
10 November, 2021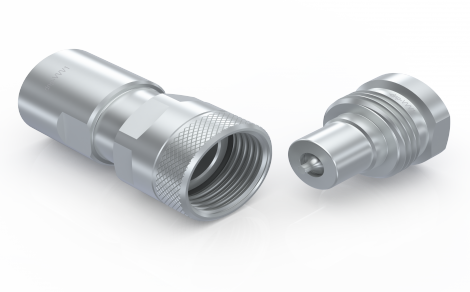 This coupling series has been designed for very high working pressures, starting from 90 Mpa (for DN06) up to 21 Mpa (for DN50). Designed to withstand pulsating pressures, the internal components of the couplings have been reinforced compared to the standard ones.
---
10 November, 2021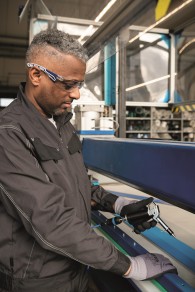 BRAMMER BUCK & HICKMAN, a leading UK supplier of industrial maintenance, repair and overhaul (MRO) products and services, has announced it has expanded its exclusive Mecaline brand to pneumatics, offering customers over 3000 product lines.
---
10 November, 2021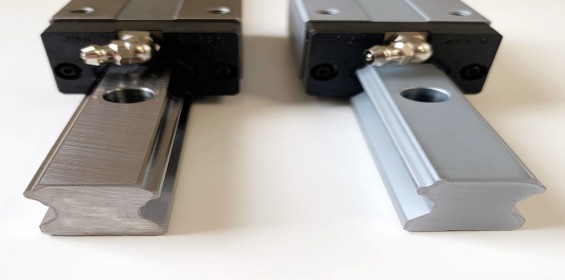 When motion equipment is being used in harsh environments, it needs to be of resilient design and manufactured from highly durable materials. MATARA UK, a specialist in automation, pneumatics and linear motion products, says it can provide customers with Armoloy TDC coated linear rail and ballscrews for maximum longevity in demanding applications and locations.
---
21 October, 2021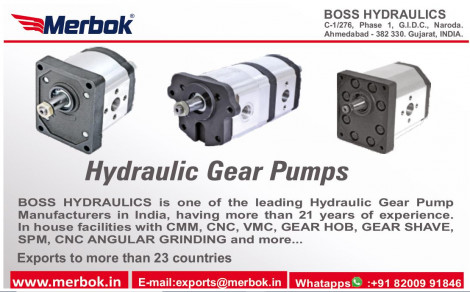 ---
19 October, 2021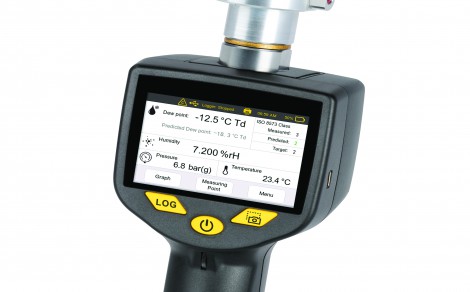 Obtaining low dew point readings used to take some time for the sensor to stabilise and determine whether it was a pass or fail against the ISO 8573 criteria. Not any more. The handheld S520 from SUTO-iTEC GmbH continues its history of innovation by combining its unique and well-proven dual technology sensor with an intelligent algorithm that will predict the end value so that the user can see at a glance whether it will be a pass or fail.
---
19 October, 2021
MEASURE MONITOR CONTROL offers a range of 316L pressure regulators with FDA approved seals and EC1935/2004 MOCA certification. This certification means that the materials have been tested to eliminate any potentially harmful contamination caused by chemical migration from the construction materials into the media and therefore an end product. Low, medium and high pressure regulators are available with this certification such that control pressures can be between 5mbar and up to 200bar with units ranging in size from 1/8" to 2", suitable for food packaging and shielding gases and beverages with pH >4.5 and <5% alcohol content. Matching certified filter units are also available.
---