19 May, 2022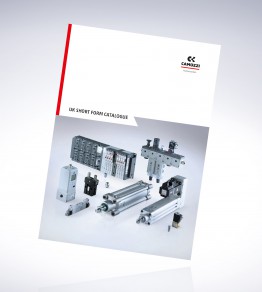 CAMOZZI AUTOMATION LTD has announced the launch of its new UK short form catalogue. The company, a leading producer and supplier of components, systems and technologies for the industrial automation, life science and transportation sectors, has released its new catalogue online and in hard copy format.
---
18 May, 2022
PDP4
These 4-line multi-couplings (with ISO 12.5 ¬flat-face couplings and an operating pressure of 35 Mpa) are available in two different variants: the 'PDP4', which is equipped with cartridges (POT4) fixed with an elastic ring, and the 'PDP4 N', which is equipped with cartridges (PDP4) suitable to resist axial stresses, as they are equipped with a backup sleeve for a better fastening.
---
13 April, 2022
---
29 March, 2022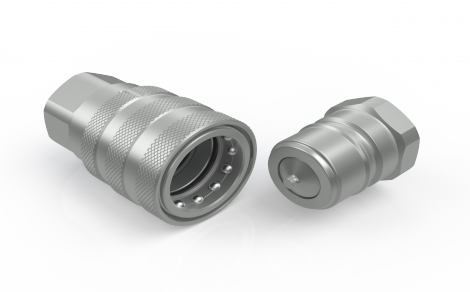 PTV1
The PTV1 series is said to be interchangeable with the Parker / Tema T series. It is available in the same sizes as the PTV1 and the performance is the same as well; the only difference is the decompression valve, which allows the connection under residual pressure with one of the two sides. The advantage of these couplings is to have some internal valves designed for a greater flow passage than standard couplings. The female half-coupling is equipped with a locking counter nut in order to prevent accidental disconnections. Moreover, DNP says the Zink-Nickel galvanisation of the surface of these carbon steel couplings guarantees excellent resistance to atmospheric agents. PVC caps and plugs are available as well on request.
---
29 March, 2022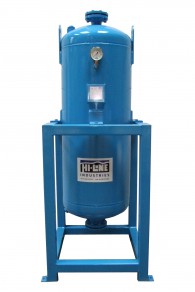 For any company looking to improve the life and energy efficiency of its compressed air system, HI-LINE INDUSTRIES now offers its range of class-leading Vertical Air Receivers from stock to help factories and plants quickly take advantage of these innovative devices. Hi-line says its high-quality painted and galvanised vessels are available immediately at extremely competitive prices. Vertical Air Receivers are a type of pressure vessel that receive air from the compressor and hold it under pressure for future use. Storing compressed air allows the system to average the peaks in compressed air demand over the course of a shift, delivering steady air flow. The air in the tank is even available when the air compressor is not running.
---
16 March, 2022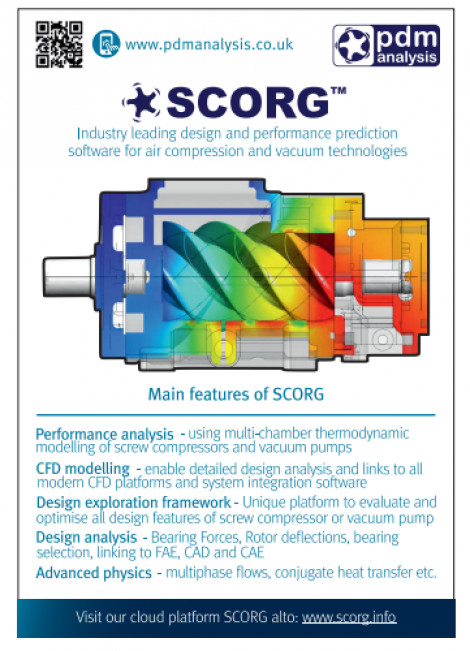 ---
24 February, 2022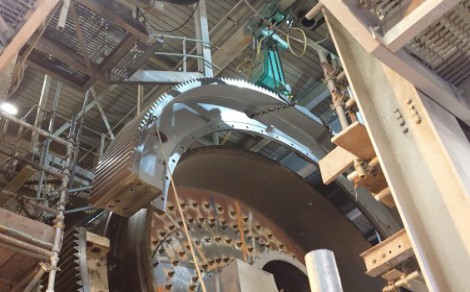 Alongside its wide portfolio of lifting and handling equipment for sale, HOIST & WINCH says it is currently promoting its extensive know-how and experience in the hire market. The company says it is an expert in turnkey hire projects involving air- and electric-powered hoists, overseeing installation, commissioning, testing and certification tasks as part of a complete service package that provides genuine market differentiation.
---
21 February, 2022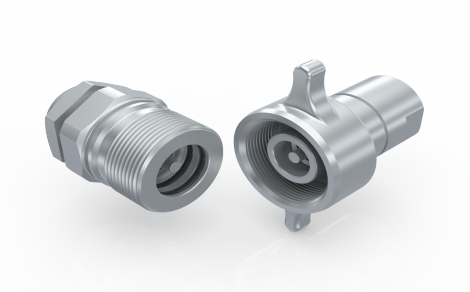 DNP says the PVE1 series, whose main feature is that of being equipped with a "butter¬fly" connection sleeve, is very easy to handle, even by hand. The product is available in two sizes only: ¾ (DN20) and 1" (DN25) and only with BSP threads. These couplings have been designed for working pressures of 35 MPa for DN20 and 30 MPa for the DN25, and with valves conceived specifically to reduce pressure drops and to optimise the flow. Aluminium caps to protect the connection threads are also available on request.
---
21 February, 2022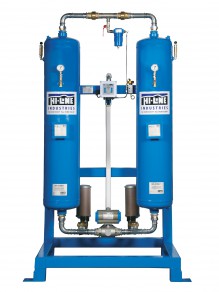 HI-LINE INDUSTRIES, an established and reputable UK manufacturer of high-quality compressed air purification equipment, has announced it can now offer a fully featured range of desiccant air dryers. The company's series of HPSA heatless dryers includes new standard models, the recently launched HPSA-CT (Carbon Tower) version, plus the bespoke HP-HPSA (High Pressure) model. As a result, Hi-line says it can fulfil the needs of any company that needs dry, clean compressed air or nitrogen, whatever the application.
---
19 January, 2022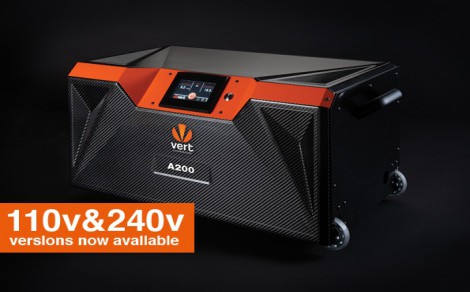 VERT TECHNOLOGIES says its impressively quiet A200 compressor will be on display at this year's AirTech 2022 exhibition. Available in both 110v and 240v versions, the A200 features a class leading 100% duty cycle for continuous operation, whilst the low noise and vibration levels mean it can be sited close to the point of use with minimal impact on those working nearby.
---
05 January, 2022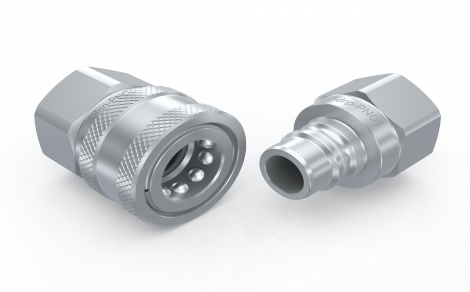 PN01
These series of couplings are designed for hydraulic usage in general, as they are very versatile and yet simple at the same time; their field of application ranges from agriculture, to chemical plants, to earth moving.
---
05 January, 2022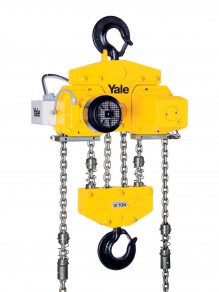 HOIST AND WINCH says it has come a long way in a short space of time. From humble beginnings in 2007, the company today offers a full spectrum of lifting equipment services to the UK and global marketplace. The Hoist and Winch portfolio now comprises product sales, installation, service, inspection, repair and hire, with a special emphasis on project work. With increasing demand, the reputation and corporate profile of this ISO9001-accredited business is rising fast.
---
02 December, 2021
COAX VALVES UK has announced it has introduced the new FMX range of compact, high flow, stainless steel externally controlled valves. With a new unique seat arrangement gives greater flow than comparable valves - features of the valve include:
---
02 December, 2021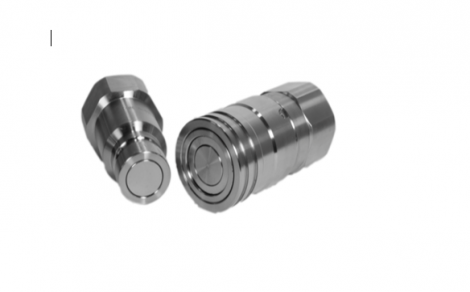 HOLMBURY has Introduced the HSS Series - stainless steel flat face couplings made to the ISO 16028 standard.
---
02 December, 2021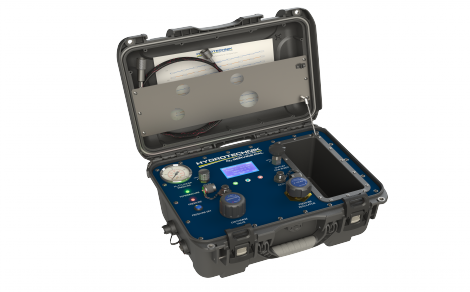 HYDROTECHNIK has announced it has launched a revolutionary new Nitrogen Gas charging kit designed for accurately charging high and low-pressure accumulators. Designed to be completely self-contained the N2 Service Pal suits 99% of all accumulators. Easy to use and extremely safe using Minimess Gas charging valves and hoses capable of 630Bar working pressure the N2 Service Pal is a completely self-contained service tool for Accumulator charging and datalogging of results. Two regulator options are available 1 - 120Bar or 10 - 230Bar.
---
AIR-TECH EXHIBITION


16 April, 2024, 9:30 - 18 April, 2024, 4:00




Hall 9, the NEC, Birmingham, UK

FLUID POWER & SYSTEMS EXHIBITION


16 April, 2024, 9:30 - 18 April, 2024, 4:00




Hall 9, the NEC, Birmingham, UK