22 November, 2023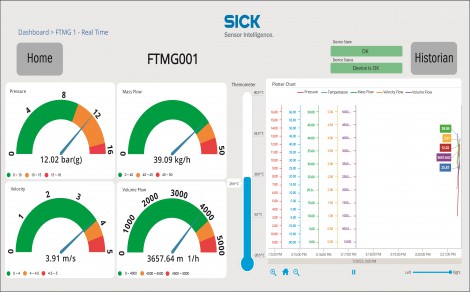 SICK has announced it has launched an Industry 4.0 on-premise data intelligence platform that empowers manufacturing and logistics organisations to optimise their operating performance. SICK Field Analytics can be quickly and easily set up to provide meaningful, application-specific condition monitoring and process insights, independently of an organisation's existing machinery and systems.
---
21 November, 2023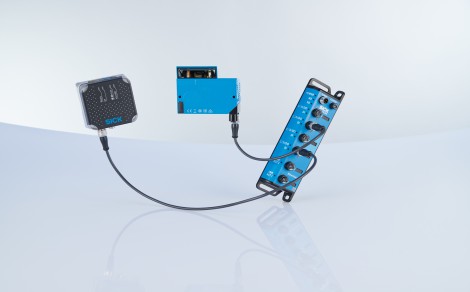 SICK has announced it has pioneered the addition of IO-Link to two of its most compact and industry-standard identification devices. Both the SICK CLV61X fixed-mount 1D bar code reading scanner and the RFU61X UHF RFID read/write device were first to market with IO-Link variants, enhancing the integration versatility of SICK's identification portfolio.
---
08 November, 2023

Regardless of whether the business is an automotive workshop, a small-to-medium sized manufacturing company or indeed any type of operation that simply needs dry and clean compressed air, FPS AIR COMPRESSORS says its new G-TEC Air Compressor provides a complete compressed air workstation with 'game-changing' capabilities.
---
27 September, 2023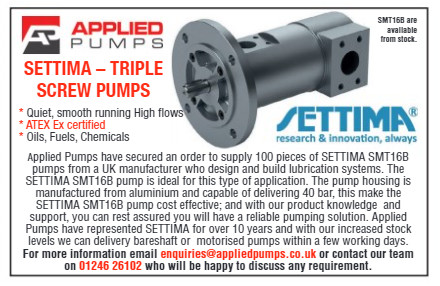 https://appliedpumps.co.uk/  https://twitter.com/appliedpumps https://www.linkedin.com/company/applied-pumps-ltd/
---
30 August, 2023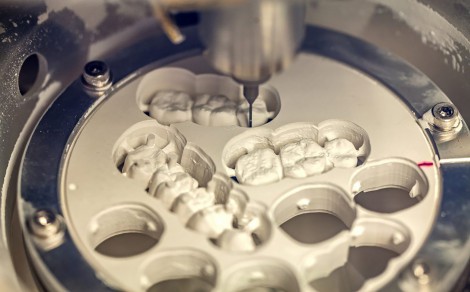 By releasing the new MGF X Line range of oil-free compressors into the UK market, FPS AIR COMPRESSORS says it is providing dental labs running CAD/CAM-driven milling machines and 3D printers with a proven way to utilise a continuous and highly reliable source of clean, dry compressed air without risk of contamination.
---
20 June, 2023
With over 20+ years' experience in the Hydraulics Industry, Antech Hydraulics says it is proud to present its brand-new website. Packed with content, latest news, product information and datasheets, visitors will find everything they are looking for, right at their fingertips. Antech says it is a proud distributor of Kawasaki/Staffa, UFI Filters, Settima Screw Pumps and Continuum Silent Gear Pumps, B&C Gear and Vane Pumps, plus much more. For more information on any of the product ranges Antech offer, check out the new website at www.antech-hyd.co.uk and don't forget to follow the company on LinkedIn and Facebook.
---
07 June, 2023
CS INSTRUMENTS says its new Indoor Ambient Condition (IAC) sensor helps with this measurement task and with monitoring intake conditions. The intake or ambient air influences the compressed air generation and treatment. This should be monitored and evaluated stationarily with suitable measuring technology.
---
10 May, 2023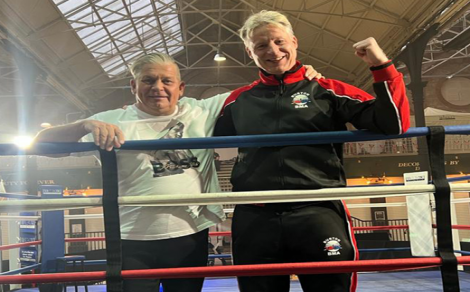 HI-LINE INDUSTRIES, a UK-based leader in the design, manufacture and installation of energy-efficient compressed air purification equipment, says it is well known for the long-standing support it provides to the local sporting community in Burton upon Trent. The company is a main sponsor at both Burton Albion Football Club and Burton Rugby Football Club. Now, Hi-line's Managing Director Steve Smith is adding to this tradition by raising thousands of pounds for Cancer Research UK through his endeavours in White Collar Boxing, a series of high-profile fundraising events organised by Ultra, the UK's largest charity sports organisation.
---
06 April, 2023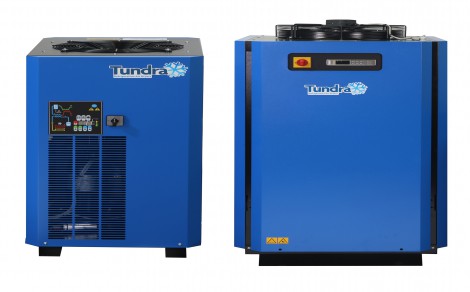 With energy bills likely to remain high for some time, users of compressed air must consider every potential energy-reducing measure. In tandem with growing demands to reduce carbon footprint as the UK transitions to a net-zero future, many companies are looking at compressed air technologies for the solution. Air dryers, which are essential to improve the quality of compressed air and protect valuable assets, are no exception. With this thought in mind, HI-LINE says its latest Tundra range of refrigeration air dryers is its most energy-efficient to date, helping companies reduce costs, remain competitive and boost their green credentials.
---
16 March, 2023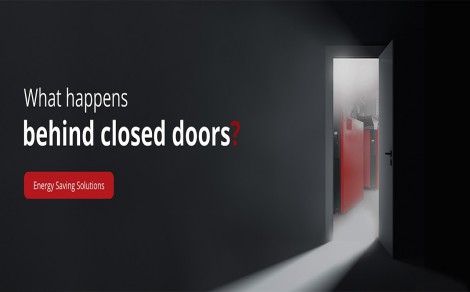 Compressed air and fluid power specialist THORITE has launched a campaign to raise awareness about the unseen energy inefficiencies in compressed air systems.
---
13 March, 2023
SICK says it has expanded its proven, non-contact magnetostrictive linear encoder portfolio with the launch of a versatile product family for wide-ranging industrial applications. The DAX linear encoders can precisely determine the absolute position of pistons in hydraulic cylinders, as well as reliably monitoring linear motion in many common industrial machines.
---
07 March, 2023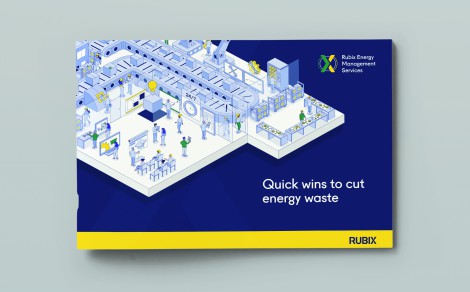 ---
22 February, 2023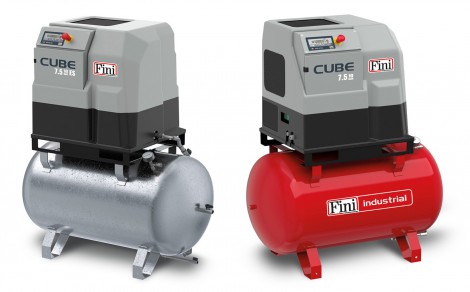 FPS AIR COMPRESSORS has announced it is releasing the range of Fini direct-drive compressors into the UK. Comprising MiniCUBE and CUBE models, the former is said to be the most compact solution in its market segment and comes as a single-phase solution if preferred in the 2.2kW model. Where higher air requirements are necessary, the CUBE is available in models up to 7.5 kW, providing a direct replacement for a piston compressor while producing 30-35% more output.
---
23 January, 2023

SICK has unveiled its next-generation family of large-bore hollow-shaft incremental encoders, the SICK DGS80. The company says an innovative design concept has opened up versatile integration possibilities for the DGS80 across wide-ranging industrial automation applications, aided by a radically-streamlined specification process and easy installation.
---
12 January, 2023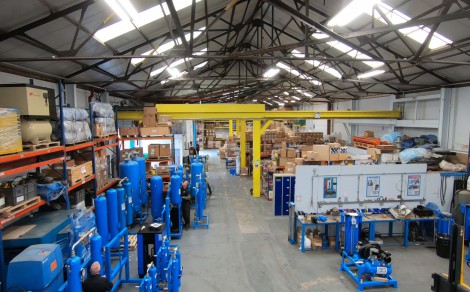 HI-LINE INDUSTRIES, a UK-based leader in the design, manufacture and installation of energy-efficient compressed air purification equipment, is reporting continued growth in year-on-year sales, with results for the last quarter well ahead of forecast. The company says this positive news is a reflection of the added value provided by the company's products and services, which help UK users of compressed air to achieve genuine competitive gain.
---