11 August, 2020
LOGAN INDUSTRIES, a hydraulic repair, manufacturing and rental company, is constructing a new Pressure Vessel Heat Exchanger (PVHEX) facility at its Hempstead, Texas, site. The new state-of-the-art facility, which will be completed by Q4 2020, will enable Logan to manufacture, test, certify and stamp high-end alloy vessels.
---
10 August, 2020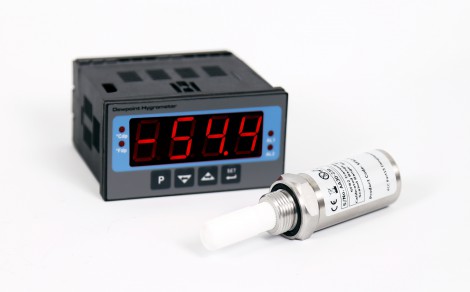 MICHELL INSTRUMENTS says its new SF82 Online Fast Response Hygrometer provides customers with more choice and flexibility for dew point and trace humidity measurements. It complements the popular Easidew Online Universal Dew-Point Hygrometer by covering a higher dew-point range up to 60 °C.
---
07 August, 2020
Screw couplings for high pressures (72 MPa), manufactured according to ISO 14540, are made with ball valves.
---
07 August, 2020
With the UK Government continuing to ease lockdown measures, increasing numbers of companies and commercial premises are opening for business after a hiatus due to COVID-19.
---
23 June, 2020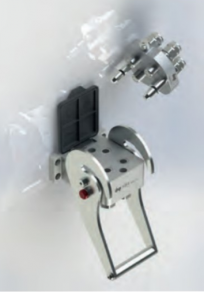 DNP has developed a new multi-connection system: the PSF4, and reports it is perfectly interchangeable with all its competitors and allows the end-user to find a valid alternative to the existing monopoly on the market.
---
15 June, 2020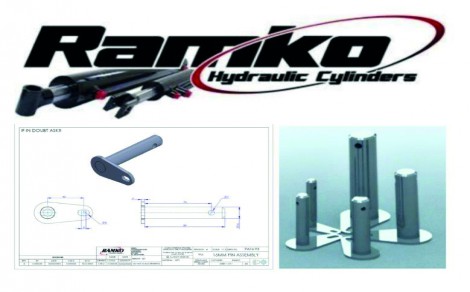 RAMKO HYDRAULIC CYLINDERS says it can supply a range of hydraulic rams direct to its customers via its secure online website. Its cylinders range in size from 32mm bore up to 125mm bore, with push power from 1.9 tonnes to 29 tonnes.
---
15 June, 2020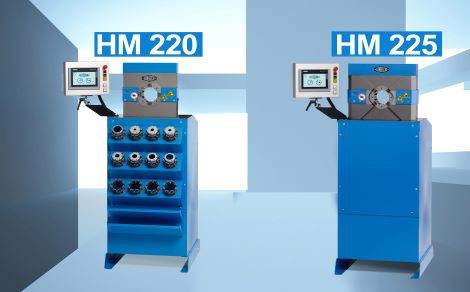 UNIFLEX says its HM 220 and HM 225 hose crimpers set standards for quality and cost effectiveness, high user-friendliness and a long service life thanks to their narrow, innovative design. Their high crimp force (1350 and 1600 kN, respectively) and vast accessibility offer everything users need for crimping large numbers of hydraulic fittings with nominal widths of up to 1" and 1 ¼" 4 SH, respectively, as well as up to 2" for industrial hoses.
---
10 June, 2020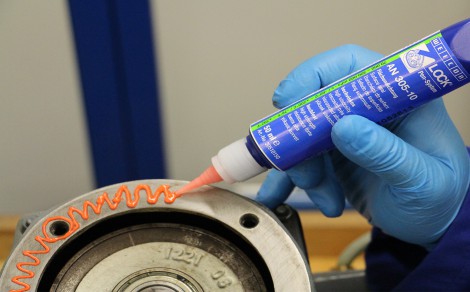 WEICONLOCK, from German manufacturer WEICON and supplied into the UK by PVL, is a range of economical thread locks and sealants for the hydraulic and pneumatic industry.
---
08 June, 2020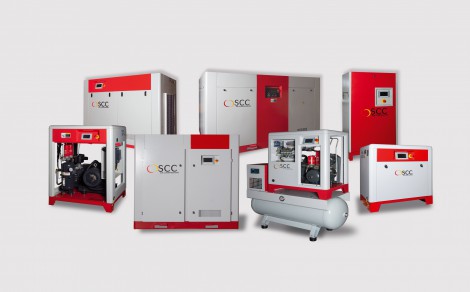 SCC AIR COMPRESSORS UK has recently relocated to larger premises on the outskirts of Sheffield. The company says the new premises will serve as the UK & Irish hub of operations. It will allow SCC to hold larger quantities of stock, all the range of smart, clever & cost efficient machines will be stocked, up to and including 75kW machines. SCC says this will enable it to deliver machines "next day" for 90% of the UK's compressed air market.
---
08 June, 2020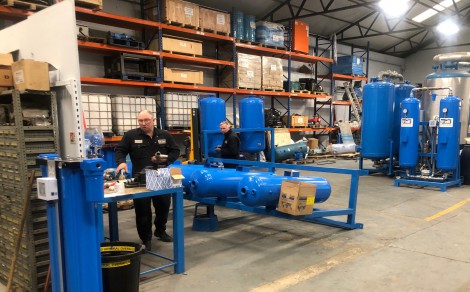 HI-LINE INDUSTRIES, a leading UK designer, manufacturer and installer of air/gas dryers and nitrogen generators, has announced it is lending its support to the NHS in combating the current COVID-19 pandemic. The company's fabrication department has been working round the clock to build and despatch medical gas dryers for a number of new NHS Nightingale and existing hospitals, supplying equipment against stringent deadlines. As key workers in the crisis, their service department is remaining open to support the NHS and customers in essential industries such as medical, healthcare and food manufacturing.
---
08 June, 2020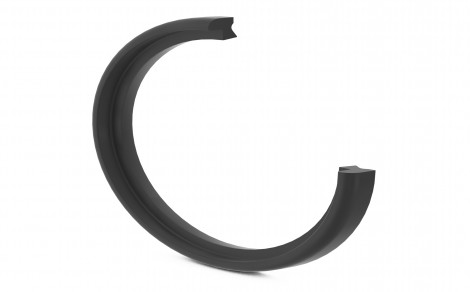 To suit every individual application, Freudenberg Sealing Technologies says it can offer bespoke flange seals that meet the highest standards in hygiene. Developed for customer-specific sealing grooves in the food, beverage, pharmaceutical and chemical industries, the customised flange seals are available via authorised distributor DICHTOMATIK, the exclusive provider for Freudenberg's food and beverage related products in the UK.
---
03 June, 2020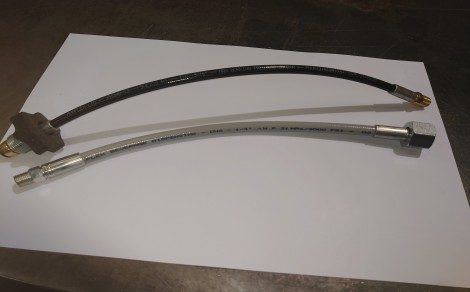 MANFLEX says it can now offer a range of thermoplastic hoses to cover the various applications for both gas & air, from Co2 assemblies (ie beer/ lager taps) air rifle applications (charging hoses) diving hoses, with a range fittings which include, carbon steel/stainless steel & brass covering Bsp/ Npt/ Jic and associated adaptors.
---
01 May, 2020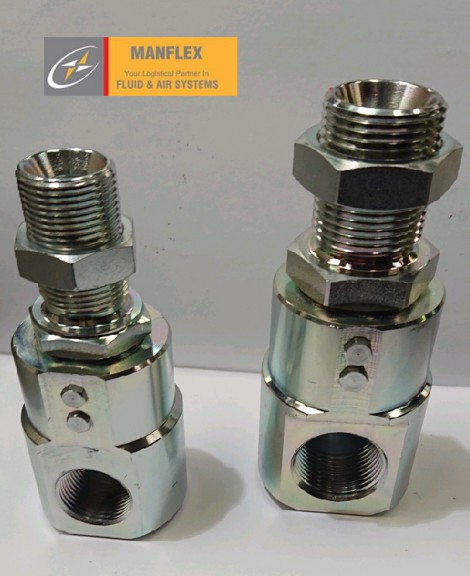 MANFLEX was approached by one of its customers, a major OEM, to resolve an issue in fitting one of its hose assemblies into position. Movement in the application caused the assembly to twist and abrasion occurred with possible failure.
---
28 April, 2020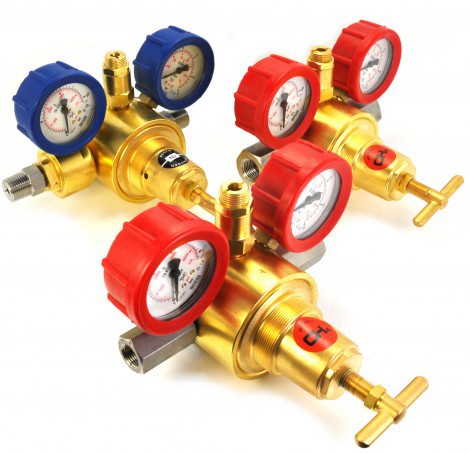 Primary pressure regulators for industrial gases such as Nitrogen, Oxygen, Methane, Argon, Hydrogen, Carbon Dioxide or Helium are available from ID Insert Deal srl and its UK distributor, MEASURE MONITOR CONTROL.
---
27 April, 2020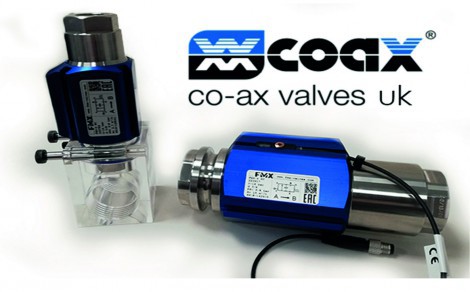 COAX VALVES UK has announced it has introduced the new FMX range of compact, high flow, stainless steel externally controlled valves. With a new unique seat arrangement gives greater flow than comparable valves - features of the valve include:
---