Showcase of latest hoses to help oil & gas sector transition to new energy
16 November, 2023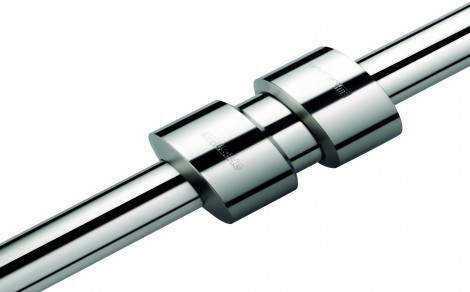 Parker Hannifin showcased its latest upstream and downstream engineering solutions for land and sea installations at this year's SPE Offshore Europe. A selection of Parker's products, designed to help the oil and gas sector transition to a new energy era, were exhibited in two zones at the event.
Zone 1 of the company's Stand featured products for today's 'here and now' including blowout preventer (BOP) hoses, Black Eagle hoses, bent-axis motors and contamination control solutions. Zone 2 focused on tomorrow's 'tech for a cleaner future,' including high-pressure hydrogen hoses and fittings, process filtration, Phastite tube connectors and F37 non-weld piping solutions.
Among the product highlights in Zone 1 were Parker's Black Eagle range of large-bore, flexible, high-pressure, thermoplastic, wire-reinforced hoses, designed for use in upstream oil and gas applications. The hoses feature a nylon core tube with high-tensile steel wire reinforcement, and a dual-layer polyurethane outer jacket incorporating ColorGard technology. ColorGard acts as an 'early warning' indicator to alert end users to any excessive external abrasion that has potentially compromised the operational integrity of a hose assembly.
Within Zone 2, visitors found Parker's 2440P-04V32 hydrogen hoses on display that were developed to meet the high demands of hydrogen refuelling at 875 bar with pre-cooled hydrogen of -40°C. These reinforced hoses have a robust, kink-resistant design that offers excellent reliability and an extended life cycle. The ability to create tight-radius bends without kinking enables more convenient usage and installation in tight or limited spaces. This hose is ideal for fast refuelling operations and has a H70 pressure class.
Also part of the 'tech for a cleaner future' products in Zone 2, Parker exhibited its Phastite tube connectors that are a type of ferrule-less, push-fit tube connection system. Their design eliminates costly welding and combines quick installation with a single assembly process to achieve a tube connector that can be used in applications up to 1550 bar and temperatures ranging from -45°C to 93°C. Phastite is already being used on thousands of applications worldwide and, coupled with its mandatory Small Bore Expert (SBEx) training, users can make their processes smarter, faster, cleaner, and safer.
For further information please visit: www.parker.com
https://twitter.com/ParkerHannifin/status/1240043736832278531
https://www.linkedin.com/company/parker-hannifin/
---