22 September, 2020

Enerpac has launched a new cordless hydraulic stressing pump for rail tensor and stressing applications. Claimed to be the first of its type, the Enerpac ZC-3404 stressing pump is a lithium-ion battery driven with a standalone power pack used in the aluminothermic track welding process.
---
18 September, 2020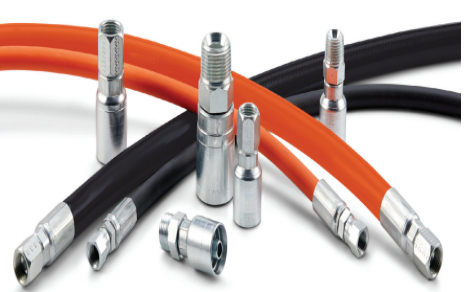 Material handling is tough, and it demands even tougher machines. Whether it's telehandlers, concrete sprayers or aerial lifts, boom-equipped machinery takes on some of the most punishing tasks in industries worldwide. That makes robustness and flexibility absolutely crucial for the hydraulic hoses at the heart of these applications.
---
15 September, 2020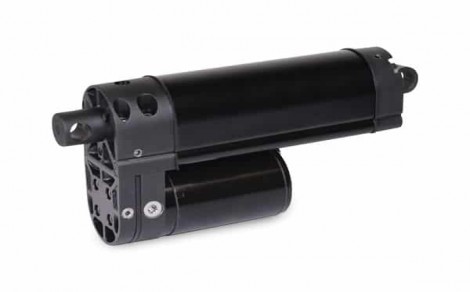 The H-Track electro-hydraulic actuator from Thomson Industries comprises a motor, pump and valves that are integrated into a mini power pack mounted onto the cylinder. This allows completely self-contained hydraulic actuation without the need for external pipework. Claimed to be able to exert forces up to 22 kN and designed to be particularly robust, the power-dense HTrack offers the required performance too.
---
11 September, 2020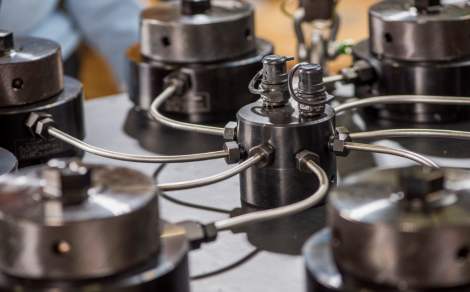 Hydrocam hydraulically operated bolt tensioners are designed to offer far greater accuracy compared with alternative fixing methods. The bolt tensioners can reportedly remove uncertainty over the performance and long-term reliability of couplings. They can also save time and reduce risks, offering a high level of control and safety.
---
09 September, 2020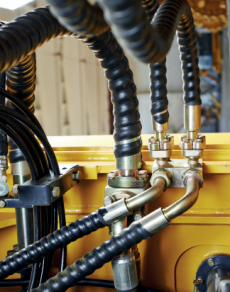 Essentra Components, manufacturer of high-quality stock and custom industrial components, has introduced a new Hydraulic Hose Protection guide – downloadable from its website.
---
07 September, 2020

The aerospace industry is certainly facing a turbulent time at present with fleets grounded for extended periods as a result of the Covid-19 pandemic. With such a large investment portfolio grounded, airlines and MRO vendors must maximise this time to maintain and prepare their fleets for that time we've all been waiting for – the lifting of worldwide restrictions.
---
03 September, 2020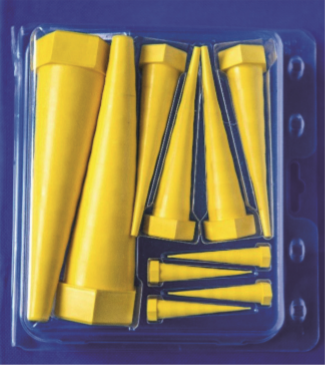 Plascompo Ltd of Sheffield has launched a new range of service plugs. Made by Caplugs and IATF16949 certified, the service plugs are designed for use with non-pressurised systems.
---
01 September, 2020

Many technical applications are so specific that there are no machines off-the-peg that fit the bill. In these cases, special solutions are needed while, ideally, also being competitive on price. For Uniflex, its ability to provide these types of solutions to the hose & fittings marketplace been the basis of steady growth for the company since it was first established 48 years ago: Its solutions are ideal for special jobs such as the patented slide bearing technology for lubrication-free hydraulic crimpers. So, when a customer asked for a test bench for rotating hydraulic connections which are, for instance, used in hose drums of telescopic cranes, in booms of excavators or logging grabs in forestry technology, it was clear to Uniflex that it would be able to face this challenge.
---
25 August, 2020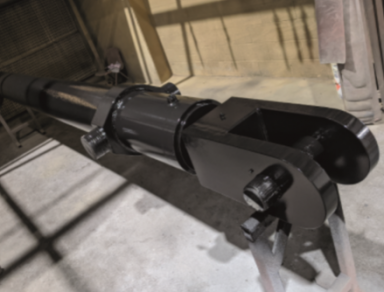 One of Apex Hydraulics' clients recently requested a replacement cylinder for a large application in the Republic of Ireland. The project was a linkspan for a ferry port, with the cylinder being required for a Roll On, Roll Off Road. This allows a road to extend out to the car ferry when it docks at a port, rather than extending a ferry door down onto the port. The linkspan utilises two cylinders, working as a pair, although only one needed replacing.
---
06 August, 2020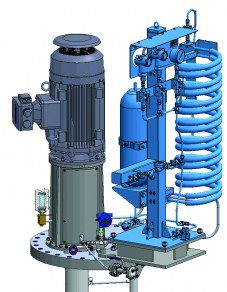 Amarinth – the company specialising in the design, application and manufacture of centrifugal pumps and associated equipment to the oil & gas, petrochemical, LNG, chemical, industrial, power and desalination markets – has supplied four API 610 VS4 pumps to ADNOC for the Al Mandous underground oil storage project.
---
03 August, 2020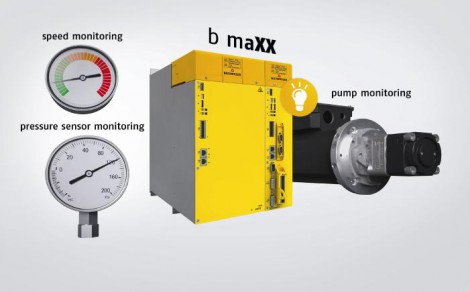 Baumüller has introduced an intelligent and energy-efficient drive system for applications such as presses and injection mold machines. With the new V2+ software package, Baumüller now offers more intelligent functions for process monitoring and process optimisation.
---
29 July, 2020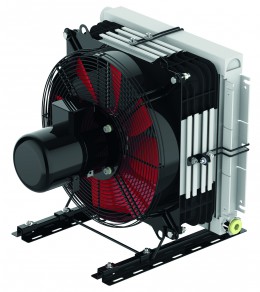 When it comes to temperature management of hydraulic systems, HYDAC has over 50 years' experience in the design, manufacture and application of heat exchangers to ensure hydraulic system efficiency and maximum service life.
---
23 July, 2020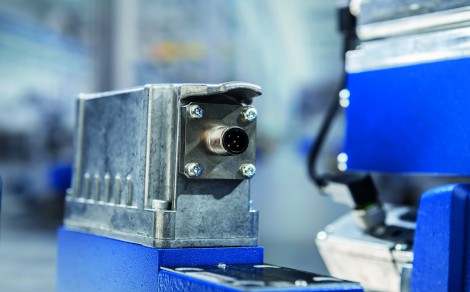 Connecting all actuators and sensors in machinery and plant construction is progressing swiftly. Requirements range from simple status requests right through to decentralised synchronised movements. Due to application-compatible solutions, Rexroth offers the new degrees of freedom to economically digitally connect hydraulic valves. The IO-Link standard provides a cost-effective way of digitally integrating directional control valves into automation processes. Directional control valves with a multi-Ethernet interface reduce system costs with integrated safety and additional functions. IAC valves with integrated motion control take care of demanding control tasks.
---
20 July, 2020

The new Enerpac SCJ-100 model is the latest addition to the self-locking cube jack product series, offering a compact, 100-ton capacity portable hydraulic system for incremental lifting and lowering of heavy loads. The self-locking cube jack uses a base lifting frame and self-aligning, lightweight steel cribbing blocks to provide high-capacity and stable lifting.
---
15 July, 2020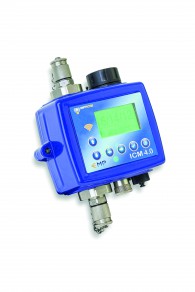 MP Filtri has launched its new ICM 4.0 inline contamination monitor. Designed to deliver the power of connectivity to operators and be fully Industry 4.0 compliant, the ICM 4.0 features a reliable in-built WiFi hub – enabling users to track the performance and contamination levels of every single machine they operate in real-time.
---