19 July, 2021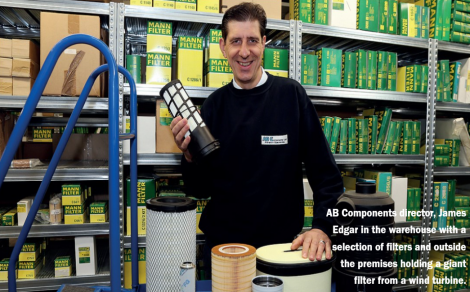 A specialist Ilkeston company has come through the COVID-19 pandemic in a healthy state, taking increased orders which has meant moving to larger premises and hiring extra staff. AB Components is a wholesale distributor of quality filters and filtration accessories – from small half inch square items for garden machinery to 7 ft-high units to deal with dust in food preparation.
---
13 July, 2021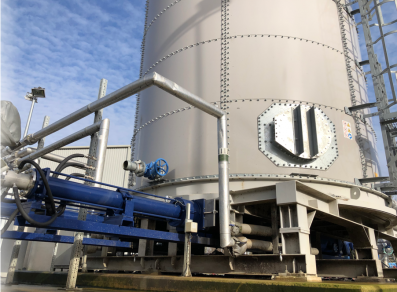 SEEPEX's custom made 5m long pumps installed under existing silo.
Anglian Water is the largest water company in England and Wales by geographic area, supplying water and recycling services to over six million domestic customers, processing over 142,000 tonnes of dry solid sewage sludge in 2020-21 to generate 115GWh of bioenergy.
---
08 July, 2021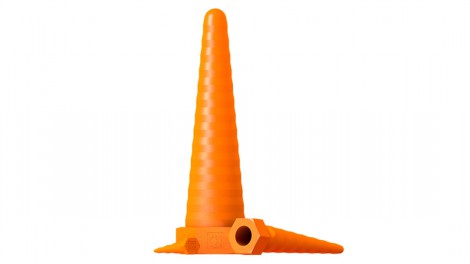 Hydroscand is launching specially designed service plugs in carefully selected materials, that enable both reuse and recycling. Service plugs are important tools for minimising the risk of environmentally harmful leakage. For example, during oil changes, service, assembly and hose changes. Leakage can also lead to high remediation costs.
---
29 June, 2021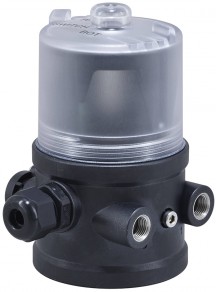 The reliability of components in a process control environment is key to avoiding unplanned downtime for repairs. For a sugar refinery in East London, repeated replacement of a control valve and a poor mean time between failures (MTBF) led the company to seek an alternative that could cope in a challenging washwater application. Bürkert's Element range of process control valves was able to deliver the solution.
---
15 June, 2021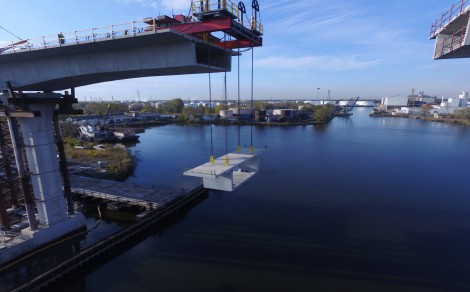 Heavy lift specialist, Engineered Rigging, has used Enerpac strand jacks to complete a 96.3m span of the Cline Avenue Bridge over the Indiana Harbour and Ship Canal in East Chicago.
---
10 June, 2021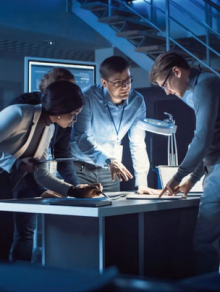 There are several factors that must be considered to ensure proper operation of a pressure relief valve within a system or pressure vessel. Neglecting to consider these factors can lead to reduced valve or system performance, damage to other components within the system, or a total system failure. The Lee Company explains the performance characteristics that should be defined when selecting a pressure relief valve.
---
08 June, 2021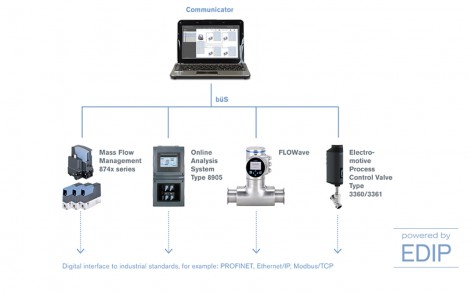 For system integrators, it is often a balancing act between cost-effectiveness and functionality when implementing an Industry 4.0 ready network. Bürkert, manufacturer of measurement and control systems for liquids and gases, offers integrators the opportunity to achieve both with its Efficient Device Integration Platform (EDIP). The platform takes advantage of CANopen to reduce reliance on expensive manufacturer hardware and standardise the monitoring and control of Bürkert valves, flowmeters and controllers.
---
27 May, 2021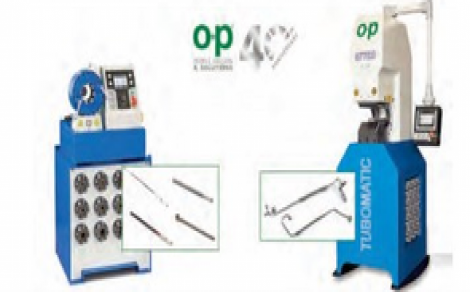 Among the wide range of crimpers offered by O+P, alongside high-volume, workshop and service machines, there is also equipment designed to target the special applications market. The recently introduced hose crimper Tubomatic HS54ES is a clear example. According to the company, this crimper is the perfect fit for anyone who needs to carry out series production of small hoses, ropes, cables, electrical resistances and eyelet terminals.
---
18 May, 2021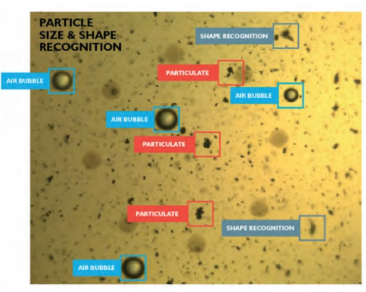 The increased use of siloxane based anti-foaming agents is causing issues with laser counter technology, writes Richard Price, managing director, Filtertechnik Ltd.
---
11 May, 2021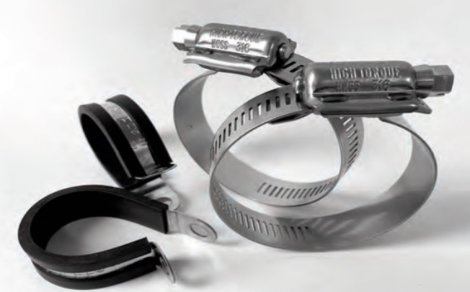 The worm drive hose clip was invented 100 years ago by Commander Lumley Robinson and to this day the company he founded, Jubilee Clips, still produces high-quality hose clamps in its two factories located in Gillingham, Kent.
---
27 April, 2021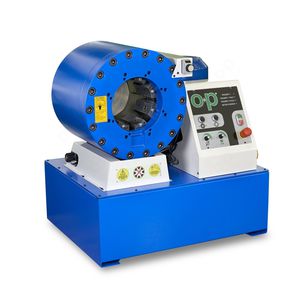 OP has launched the new hose crimper Tubomatic H170ES (up to 1'' 1/2 six spirals), claimed to be particularly suitable to process industrial hoses up to 4'' with big flanges and camlock fittings.
---
20 April, 2021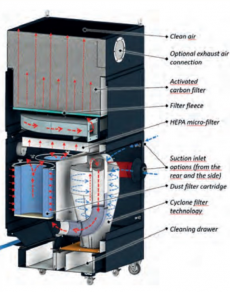 The Uniflex hose cutters make clean cuts – but the generation of dust, fumes and odours is unavoidable. Therefore, Uniflex has developed the UVC 100 suction and filter device for up to three hose cutting machines. A balanced compromise between the volume flow and the negative pressure keeps the air clean during the cutting of hydraulic hose assemblies and protects operators from fine particles that are harmful to their health.
---
15 April, 2021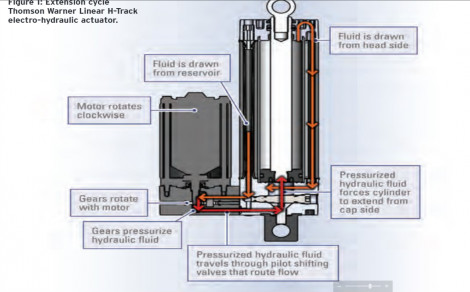 Anders Karlsson, product specialist linear actuators, Thomson Industries Inc., offers his view on the benefits of electro-hydraulic actuators over hydraulic cylinders.
---
06 April, 2021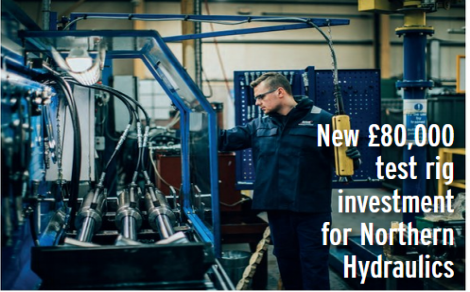 Seamus Morris started Northern Hydraulics Ltd (NHL) in 1988 to tap into the growing local materials processing market. Creating tailormade hydraulic cylinders, NHL has gone through a few major technological transitions in its 32- year history. Some of the biggest changes are taking place in 2021, including NHL's £80,000 investment in a brand-new testing facility, which the company says offers greater efficiency and precision.
---
29 March, 2021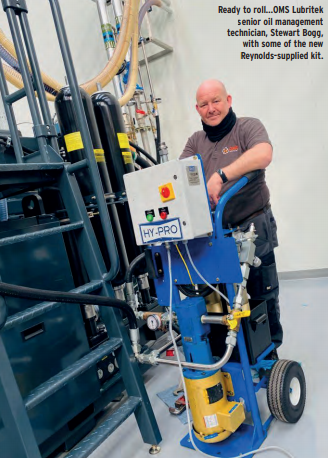 Clients of oil management service provider OMS LubriTek (formerly Rockson LubriTek) are set to benefit from a major investment in new kit and expertise – thanks to partner company Reynolds Contamination Control.
---