08 January, 2020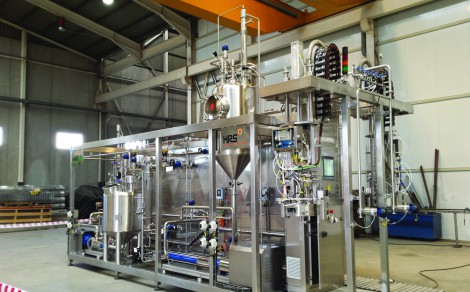 By Matt Hale, sales & marketing director, HRS Heat Exchangers.
---
03 January, 2020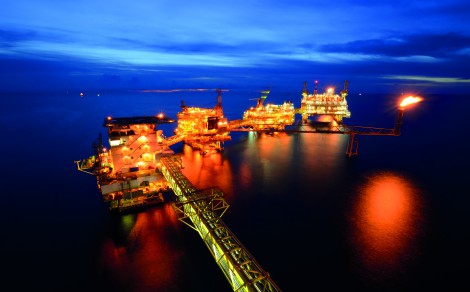 British Fluid Power Association member companies Pall Corporation, Hydac Technology Ltd. and MP Filtri consider the critical part filtration equipment plays within the particularly challenging environments found within the oil & gas sector.
---
17 December, 2019

While much of the world's oil & gas supplies are to be found out to sea and extracted via offshore drilling rigs, there are also a number of land locked countries that have access to vast quantities of oil and gas. Specialist drilling rigs travel across land as a mobile wheeled fabrication. The drill is attached to the end of an extremely long hydraulic cylinder. Once in situ, the drill is manoeuvred from horizontal to upright and becomes a drill mast.
---
12 December, 2019
There is a growing demand for plastic injection moulded parts. The machinery's ability to manufacture identical parts to a high-quality finish in a cost-effective way, has led to plastics injection moulded parts becoming a popular alternative to metal across a variety of sectors from medical to automotive. This places pressure on operators to ensure that their machinery is operating at peak efficiency, to stay competitive in a growing market. We spoke to Jake Sutton, Shell Lubricants UK Technical Manager at Shell Lubricants to gain some insights about the potential impact of hydraulic fluid choice and maintenance regimes on equipment productivity, lifespan, and efficiency and how it can help improve your total cost of ownership.
---
06 December, 2019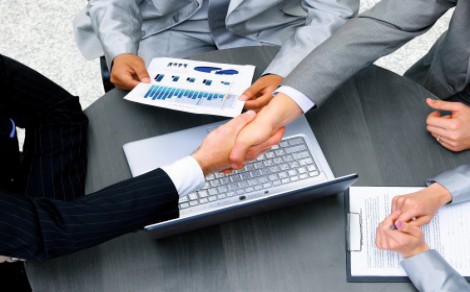 The global technology company Voith Group and Moog Inc., both developers, manufacturers and suppliers of electric, hydraulic and hybrid drive solutions, are currently in talks to form a joint venture based in Rutesheim. The project provides for a strategic partnership to expand the hydrostatic servo-hydraulics business in various industrial markets.
---
04 December, 2019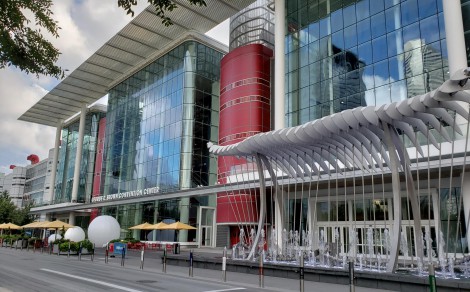 An XLP150 extreme low profile hydraulic skidding system was the centerpiece of Hydra-Slide's exhibit at this year's Breakbulk Americas, which took place 8-10 October at the George R. Brown Convention Center in Houston, Texas. 
---
29 November, 2019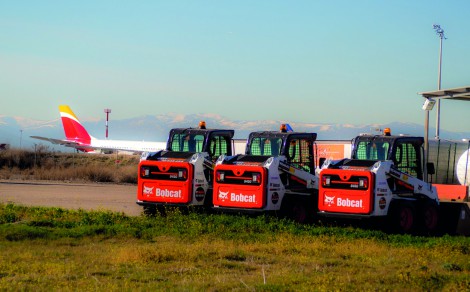 Adolfo Suárez Madrid-Barajas Airport in Madrid in Spain, Europe's sixth busiest airport, needs reliable and effective equipment to keep the runways and other paved areas safe in the winter. For this important job, UTE Actuaciones Invernales, the airport's service organization, relies on 20 new Bobcat S450 compact loaders.
---
28 November, 2019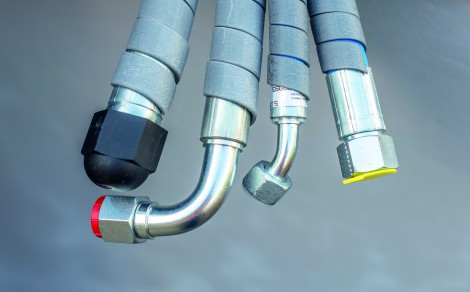 Plascompo Ltd of Sheffield has introduced a new flame-retardant hose protection product. Responding to demands from customers for a protective hose and cable wrap that would meet the stringent specifications of the underground rail industry, Plascompo has over a period two years developed a new range of Pig's Tail spiral protection.
---
21 November, 2019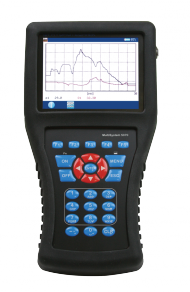 Hydrotechnik UK has launched the all new MultiSystem 5070 datalogger, replacing the company's 5060plus. The 5070 has been re-designed from the ground up and offers up to 42 channels and 8 high-speed inputs to record pressure, temperature, flow, RPM, position, force, voltage, current, oil condition and much more.
---
12 November, 2019

Birmingham-based volume parts manufacturer, Falcon Engineering Productions Ltd, has invested in a MecWash Solo 400 aqueous parts washing machine following several recommendations from machine tool manufacturers.
---
08 November, 2019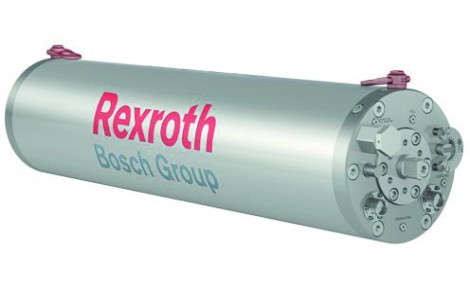 Launched less than a year ago, Bosch Rexroth's Subsea Valve Actuator (SVA) – a new concept for underwater actuators that offers SIL3 safety levels and up to 75% lower energy consumption – has been granted a Mechanical Engineering Design Award. The SVA was developed to help address some of the challenges and shortcomings associated with either purely electromechanical or electrohydraulic actuator technology used on the sea floor for oil and gas exploration and production systems.
---
06 November, 2019

Bearings are circular, much like the economy they are used in. As more customers avoid disposing of bearings needlessly, Chris Johnson, managing director of bearing re-lubricator SMB Bearings, discusses the sudden surge in popularity of reusing and recycling ball bearings through relubrication.
---
01 November, 2019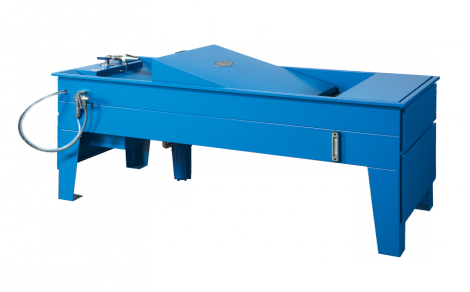 Hydraulic systems demand the highest standards regarding the cleanliness of hose and pipe assemblies. However, abrasion during the cutting and crimping of hoses causes the formation of chips or scales, which must not be present, as specified in ISO 4406 and NAS 1638. Therefore, in addition to its well-established hose crimpers, Uniflex also offers special cleaning devices to solve this problem.
---
30 October, 2019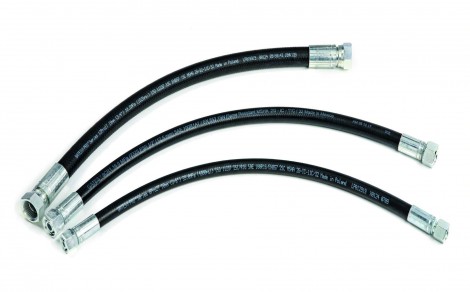 Gates, the global provider of application-specific fluid power and power transmission solutions, has further expanded its PRO Series portfolio with the launch of new Pro1T and Pro2T hydraulic hose lines for the European market.
---
25 October, 2019

Piusi's new EX100 and EX140 pumps with ATEX and UL certification, were developed to meet the specific requirements of various fuel transfer markets.
---