26 September, 2018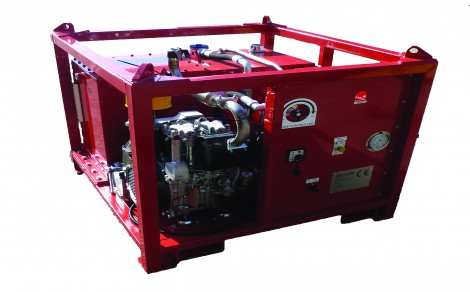 Rotherham based hydraulic specialist Neilson Hydraulics has developed a new hydraulic power pack designed for the international oil and gas markets. The latest offering is a hydraulic power pack that delivers 100 litres per minute @ 70 bar pressure.
---
20 September, 2018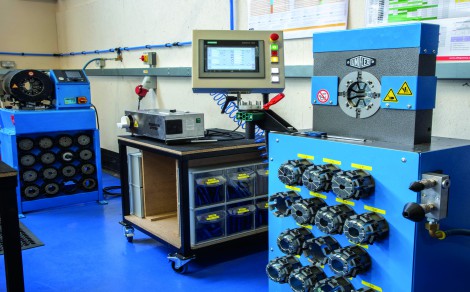 Due to a huge increase in customer demand for hydraulic hose assemblies, Phoenix Hydraulics has invested in setting up a new dedicated area with state-of-the-art equipment in one of its two 10,000 sq ft production facilities in Peterborough.
---
19 September, 2018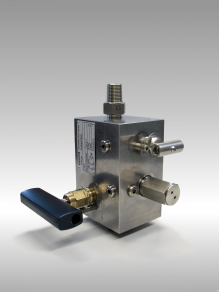 HYDAC accumulators can be found in the majority of hydraulic applications worldwide and as well in high-pressure areas (offshore applications) where pressures exceeding 1000 bar are quite customary.
---
17 September, 2018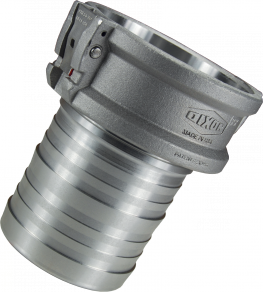 Dixon Group Europe Ltd., provider of hose and coupling solutions, has launched its new armless cam & groove product line – EZLink.
---
13 September, 2018

Christian Kuenstel (pictured), product manager, connectors EMEA of Eaton, looks at the importance of material selection in couplings for liquid-cooling systems.
---
10 September, 2018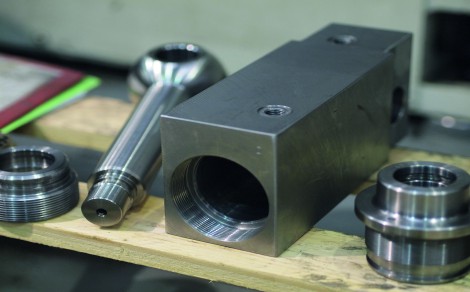 Apex Hydraulics was given the task of designing a bespoke hydraulic cylinder to be produced for a large multinational organisation. The client company offers strategies in various aspects of geo-mapping, including of the sea bed, and has the capability to provide technical details for onshore and offshore construction and infrastructure projects.
---
07 September, 2018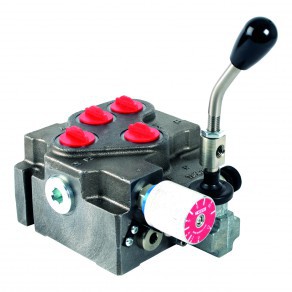 Webtec, the specialist manufacturer of hydraulic measurement and control products, is unveiling its new CV120 series combination valve that provides a complete solution to hydraulic motor control for mobile machinery.
---
06 September, 2018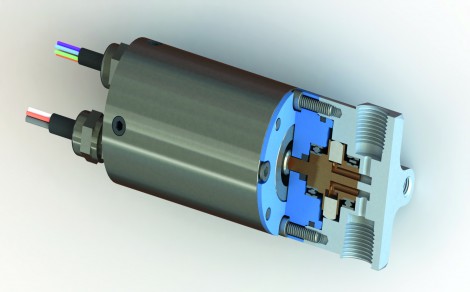 A new range of miniature positive displacement pumps, which feature an innovative radial piston design that allows for self-priming at altitude and reduce cavitation, have been introduced by miniature component specialist Lee Products.
---
04 September, 2018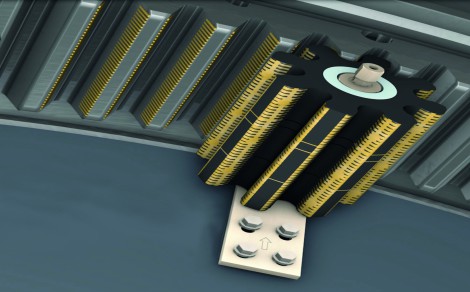 SKF has introduced its Lincoln lubrication pinion LP2 for open gear wheels and gear racks.
---
31 August, 2018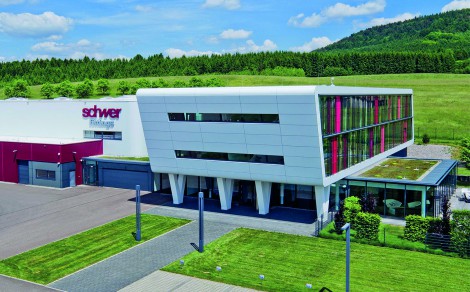 Following the recent retirement of Schwer Fittings UK managing director, Wolfgang Moellers, Hydraulics & Pneumatics reflects on the company's growth and development since it was first founded as a subsidiary of the German parent company in 1994 and looks at how new MD Jane Cooper plans to take things to the next level.
---
30 August, 2018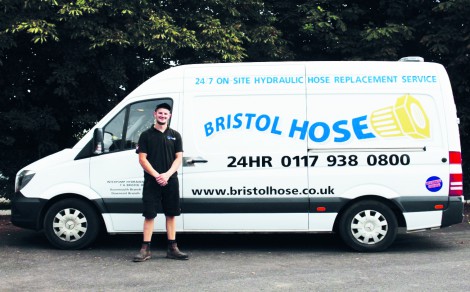 Hydralok's Dan Keevill rides along with one of Bristol Hoses's mobile repair engineers to find out more about life on the road.
---
29 August, 2018
Bobcat offers a new solution for heavy lift handling applications found in general industry, manufacturing, building materials, warehousing, quarrying and mining with the launch of the TL43.80HF telehandler.
---
28 August, 2018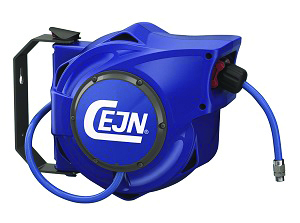 Fluid power specialist Tom Parker Ltd has introduced a new range of CEJN safety hose reels for compressed air, water, and electricity, in its new 2018-2019 catalogue. In today's productivity driven environment, Tom Parker Ltd's emphasis on quality, safety and performance make the CEJN brand the ideal choice for safety reels. With the company's additional products: hoses, couplings and blowguns, it is claimed to be the most optimised system on the market.
---
23 August, 2018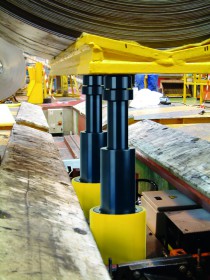 Enerpac has introduced the RT-Series range of telescopic cylinders for applications requiring a long stroke in confined spaces. With a lifting capacity from 14 to 31 ton with maximum stroke lengths of 270 to 600 mm, the multi-stage hydraulic cylinders can lift loads up to 600 mm in one single movement.
---
17 August, 2018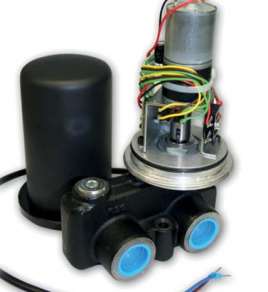 Webtec, a specialist manufacturer of hydraulic measurement and control products, is introducing its new VFD120-E electric-operated variable-priority flow divider. Designed particularly for use on mobile machinery , it allows the speed of hydraulic motors on trailed agricultural attachments and on mining and construction machinery to be controlled remotely . The 420 bar rated VFD120-E offers greater levels of efficiency than previous generation products when it is launched in the third quarter of 2018.
---