30 November, 2023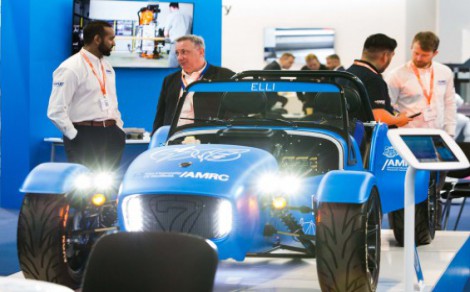 The pioneering work conducted by the Manufacturing Technologies Association (MTA) in its quest to encourage manufacturers to decarbonise their production processes has attracted the interest of national broadcaster, ITN.
---
28 November, 2023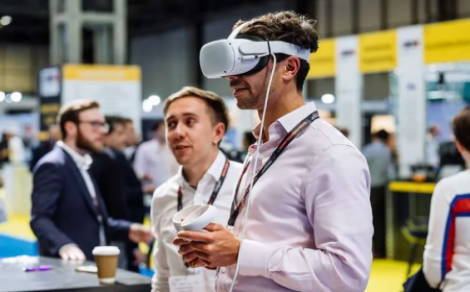 Following a successful event in 2023 Manufacturing & Engineering Week continues to evolve, becoming Smart Manufacturing & Engineering Week in 2024. The small adjustment reflects the forward-looking nature of the event and focus on the new technologies, tools and solutions driving the sector forward.
---
22 November, 2023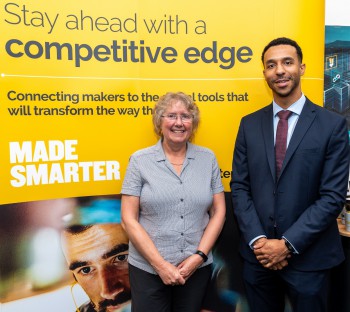 Donna Edwards and Paul McClaren
Made Smarter, a programme helping SME manufacturers access technology and digital skills, is to be rolled out nationally.
---
20 November, 2023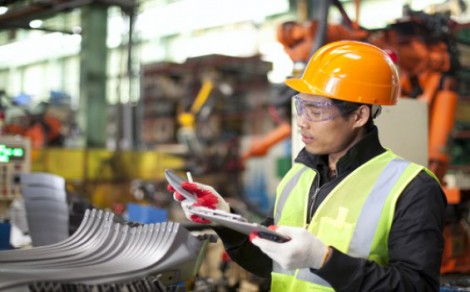 Britain's manufacturers are urging the Chancellor to make full expensing permanent as the centrepiece of his Autumn Statement this week in order to provide a major boost to business investment.
---
15 November, 2023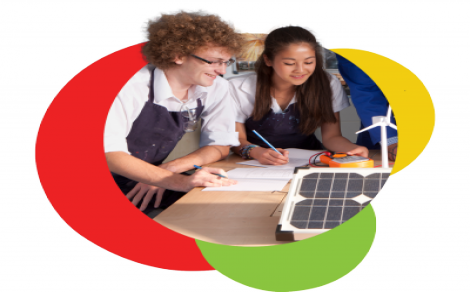 To coincide with Green Careers Week and Tomorrow's Engineers Week, EngineeringUK has announced it is launching a brand-new pilot programme for schools – designed to help students explore solutions to tackling climate change and discover how engineers and engineering and technology are a key part of this.
---
13 November, 2023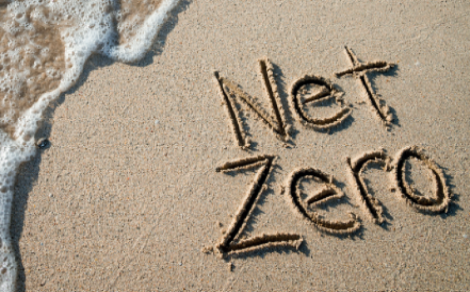 Manufacturers have been hit by soaring gas and electricity prices hitting record highs, leaving businesses desperate to cut their energy use, according to a new report Driving Industrial Energy Efficiencies, published today by Make UK and Inspired PLC. The new research delves into how energy-efficient practices and technologies can help companies save money and boost productivity while at the same time moving towards their Net Zero targets.
---
09 November, 2023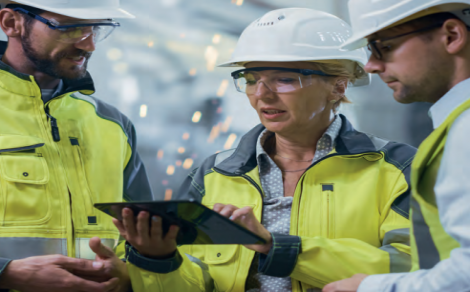 The latest Talking Industry (TI) addressed how implementing safety initiatives can enhance efficiency, while addressing the risks. Andy Pye, Chairperson of TI, gives a brief overview of the event.
---
07 November, 2023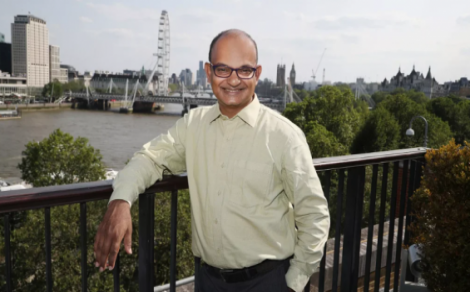 Artificial Intelligence expert Dr. Gopichand Katragadda has been appointed as the 142nd President of the Institution of Engineering and Technology (IET). He will be the first Indian in the history of the IET to assume this role, including the first Indian to assume the presidency of a global engineering body.
---
01 November, 2023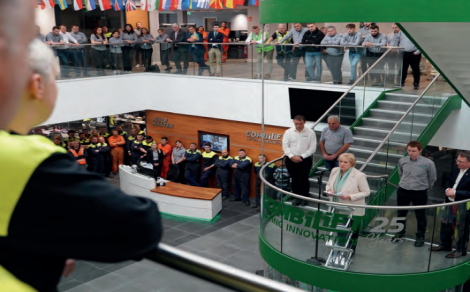 In 1998 Combilift originally made history with its world-first multidirectional C4000 3-wheel, all-wheel drive forklift. Last month, the company celebrated its 25th Anniversary at its headquarters in Monaghan, Ireland.
---
30 October, 2023

Manufacturers are set to see a surge in the use of Artificial Intelligence (AI) and Machine Learning as they push for greater automation and improvements in productivity, efficiency and quality according to a new survey published recently by Make UK and Infor.
---
26 October, 2023

Danfoss Scotland, part of global hydraulics and electric powertrain systems supplier Danfoss Power Solutions, has received a grant worth £4,941,809 (approximately $6.1 million) from the U.K. Government's Department for Energy Security & Net Zero through the Red Diesel Replacement Phase 2 Competition. The programme provides funding for projects developing low-carbon alternatives to red diesel for the construction, mining and quarrying sectors. Danfoss will use the funds to validate its Dextreme Max system in a 30- ton electric excavator, which it expects will reduce energy consumption by 50%.
---
24 October, 2023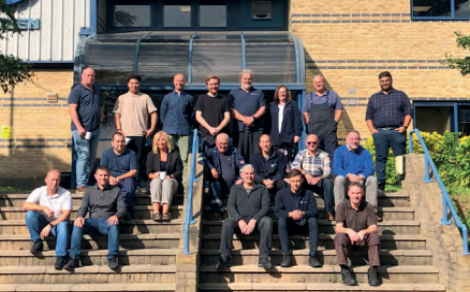 AERZEN Machines is celebrating its 50th anniversary. The company was established on the 13th of September 1973. AERZEN Machines Ltd started to provide compressed air, gas and vacuum solutions to the markets in the UK and Ireland.
---
19 October, 2023

Not-for-profit EngineeringUK has announced it's entering a new strategy period – which will set the direction of the organisation over the next 5 years.
---
17 October, 2023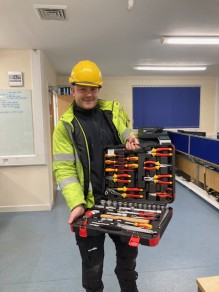 Electromechanical repair specialist, Fletcher Moorland, has launched an initiative to support the younger generation entering engineering, design, and manufacturing careers.
---
12 October, 2023

From 14 – 16 November 2023, the who's who of the automation industry will once again meet in Nuremberg. More than 1200 exhibitors from around the world are expected to attend the 32nd edition of the SPS, Smart Production Solutions, covering 16 exhibition halls and a total exhibition space of approximately 120,000 sqm. In addition to the latest innovations, the industry event offers interested parties the opportunity to experience practical and forward-looking technologies at first hand and engage in a lively exchange with automation suppliers.
---