02 April, 2020

Now available on Kindle, Webtec's 'An Introduction to Practical Hydraulic System Maintenance', is a useful guide for all fluid power technicians. Co-authored by industry experts Steve Skinner and Webtec's managing director Martin Cuthbert, this tool is aimed at helping educate technicians and engineers new to hydraulic fluid power maintenance and hydraulic engineers embarking on a career in this industry.
---
31 March, 2020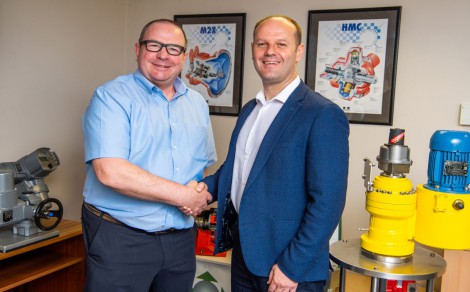 Industrial and Marine Hydraulics (IMH) has signed an MOU with Advanced Actuators Ltd to provide combined hydraulic solutions to the nuclear energy sector.
---
27 March, 2020

Gardner Denver Holdings, Inc. has completed the merger with the Ingersoll Rand Industrial segment. The newly combined company, named Ingersoll Rand Inc. (Ingersoll Rand), began trading on 2 March on the New York Stock Exchange under the symbol 'IR'. Vicente Reynal, CEO, Ingersoll Rand, comments that this milestone transforms the company's potential to generate extraordinary long-term value for its employees, customers, shareholders and communities. "Fuelled by our employees' ownership mindset, we operate from a customer-centric culture, as we know they lean on us to help make life better," he says. "We are enthusiastic that now, as a stronger company, we can deliver more comprehensive solutions and services across the globe." The merger of Gardner Denver and Ingersoll Rand Industrial positions the new Ingersoll Rand as a global leader in missioncritical flow creation and industrial technologies. With more than 16,000 employees globally, the combined company produces mission-critical flow creation systems, including air compressors, pumps, blowers, the well-known Club Car brand of electric vehicles and systems for fluid management, loading and material handling.
---
25 March, 2020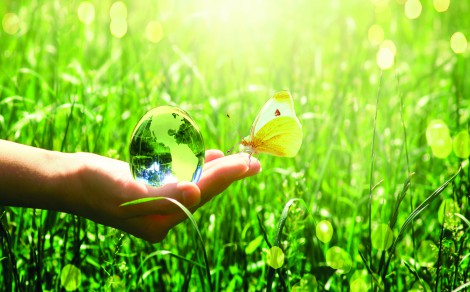 Striving to be the first carbon neutral continent by 2050 is undoubtedly the greatest challenge and opportunity of our times. To achieve this, the European Commission has developed its Green Deal – an ambitious package of measures designed to enable people and businesses to transition into a green and sustainable future. Measures accompanied with an initial roadmap of key policies range from substantially cutting emissions, to investing in cutting-edge research and innovation, to preserving Europe's natural environment.
---
12 March, 2020
DFA Media, organiser of Air-Tech and Fluid Power & Systems Exhibitions and co-located shows, has been actively monitoring and following advice regarding the Coronavirus outbreak (Covid-19) over the past weeks. It has been decided that the shows will be postponed and rescheduled for 25th-27th January 2021, which will take place alongside MACH Exhibition. The co-location of events include:
---
19 March, 2020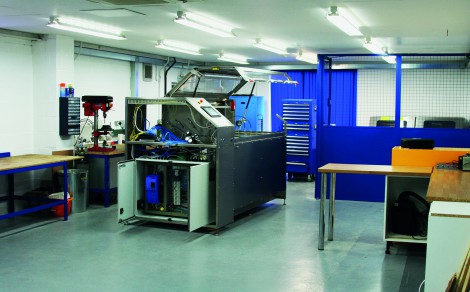 In the face of Brexit, Hydrotechnik UK is continuing to invest in its facilities with a 1600 sq ft state-of-the-art test rig manufacturing workshop.
---
10 March, 2020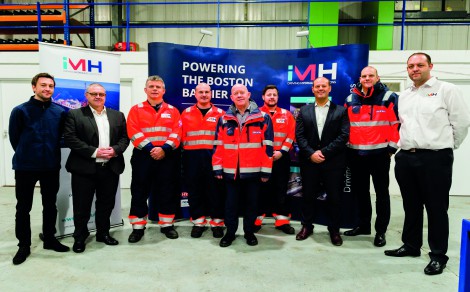 Industrial and Marine Hydraulics (IMH) has opened a new facility at the Port of Blyth, UK which is equipped to provide full onsite service and inspection operations.
---
03 March, 2020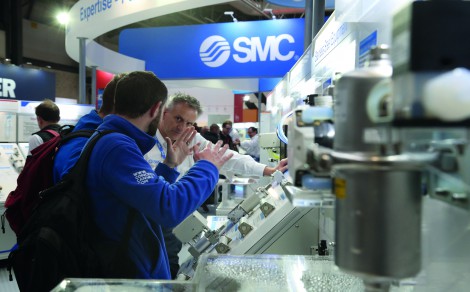 Fluid Power & Systems and Air-Tech (Compressed Air, Generators and Pneumatics), are set to take place again at the NEC, Birmingham from 25 to 27 January 2021. Fluid Power & Systems is the only event in the UK that is 100% focused on a comprehensive range of hydraulic and pneumatic equipment, together with products that facilitate better electro-mechanic system design and application for improved process automation, control, monitoring and analytics.
---
27 February, 2020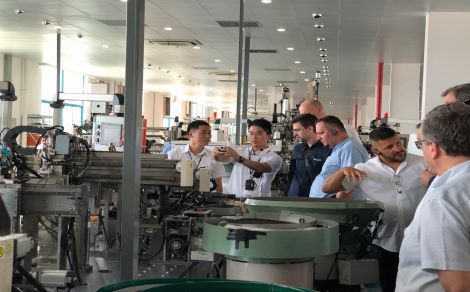 A group of ATC Italia's customers visited the factory of AirTAC International Group in Ningbo, China recently. This trip was organised in order to allow ATC Italia customers to experience the dynamics of a factory that produces around 80 million pneumatic components every year.
---
20 February, 2020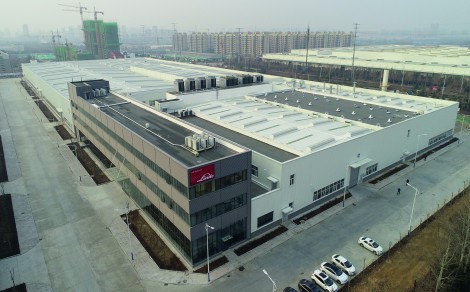 In an official ceremony, Linde Hydraulics GmbH & Co. KG opened its newly built production plant in Weifang, China. The global project team took only two years for completion from concept to opening of this 36,000m2 facility which encompasses an administration building along with 25,000m2 production halls.
---
18 February, 2020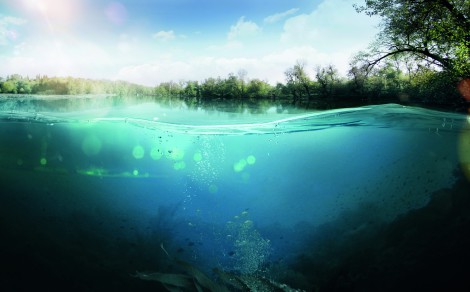 An Alfreton-based hydraulic hose supplier has achieved River-Friendly Business accreditation for its work to protect watercourses.
---
14 February, 2020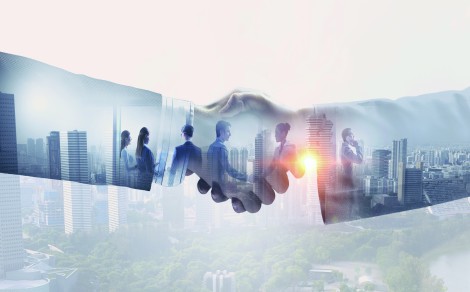 Power management company Eaton has entered into an agreement to sell its Hydraulics business to Danish industrial company Danfoss A/S for $3.3 billion in cash. This represents a 13.2 multiple of 2019 EBITDA.
---
06 February, 2020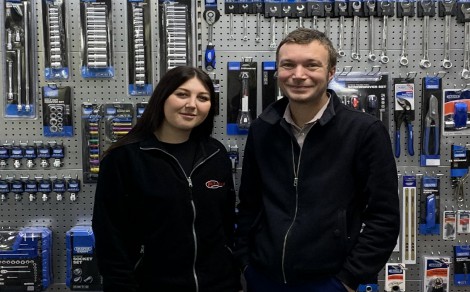 UK Loughborough-based Flotec, supplier of hydraulic and pneumatic solutions to rail and wider industry, welcomes Barry Michael Aldridge to its team.
---
30 January, 2020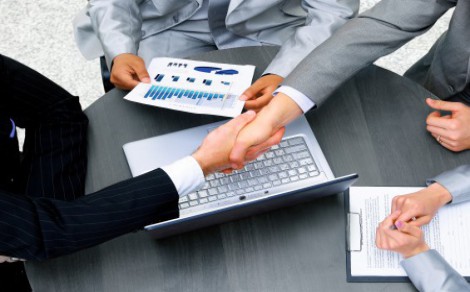 Toshiba Machine Co. Ltd. will change its corporate name to Shibaura Machine Co. Ltd. from 1 April 2020. TM Robotics, the official distributor of Toshiba Machine robots for EMEA, North and South America and Australia, will continue to supply the company's wide range of six-axis, SCARA and Cartesian robots through its distributor network.
---
23 January, 2020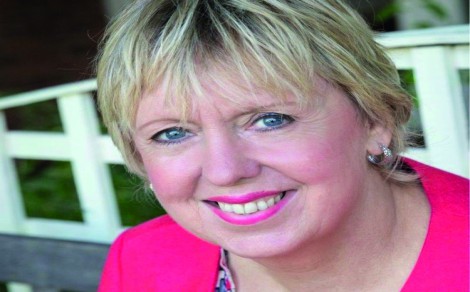 BCAS, the UK's only trade association for the compressed air industry, has entered into a partnership with Reshoring UK, a new platform designed to connect manufacturers and suppliers across the UK's engineering market.
---