28 June, 2022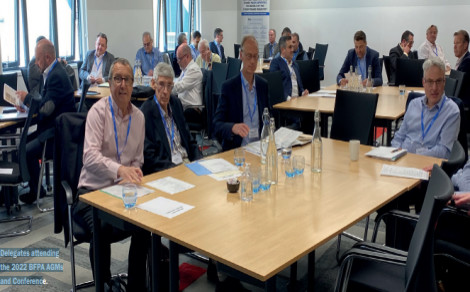 The British Fluid Power Association (BFPA) held its 2022 AGMs and Conference in Warwick on 12 and 13 May with over 50 members and guests attending.
---
11 May, 2022


At this year's Fluid Power & Systems exhibition, held at Birmingham's NEC from 5 to 7 April, visitors were able to participate in a physical version of organiser DFA Media's popular panel discussion series, Talking Industry. As well as continuing in its now firmly established virtual format, the exhibition saw the series' successful expansion from the digital sphere to in-person panel discussions under the Talking Industry Live brand. Among the discussions that comprised Talking Industry Live over the three days of the show was a presentation titled Fluid Power and Factories of the Future, which was chaired by Paul Cooke, Interim CEO of the British Fluid Power Association (BFPA), with a panel comprising Martin Hoskins, Sales and Customer Development Manager at Bosch Rexroth; and Martin Costin, Drives & Networks Specialist at SMC.
---
24 March, 2022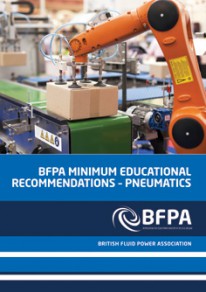 BFPA announces the publication of the new BFPA Minimum Educational Recommendations Pneumatic Training Course Manual in the latest development in its ongoing campaign to raise educational standards in the fluid power industry.
---
24 March, 2022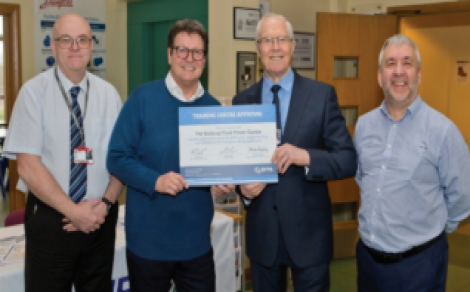 Photo: (L to R) Adrian Hudson (NFPC), Paul Cooke (Interim BFPA CEO), John Savage (NFPC), John Farmer (BFPA President, Flowtech Fluidpower plc)
The National Fluid Power Centre (NFPC) is the first BFPA Approved Training Centre to be accredited to deliver the BFPA's new training course: BFPA Level 1 Applied Electrical and Electronic Control Competence Based Qualification (E1).
---
08 February, 2022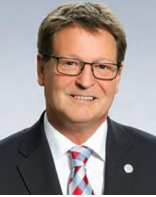 Paul Cooke
The British Fluid Power Association (BFPA) is pleased to announce the appointment of Paul Cooke as Interim CEO from January 2022. Paul succeeds Chris Buxton who retired from the association in the last quarter of 2021.
---
08 February, 2022
BFPA will be exhibiting at FP&S 2022. Please save the date and come and visit the BFPA Pavilion – Stand F20, Halls 9&10 – where you will be assured of a warm welcome from the Association staff. Make the most of this opportunity for networking, while you take a break and enjoy some light refreshments.
---
08 February, 2022
BFPA Training Courses
---
14 December, 2021

Developed with the expertise and resources of the BFPA Education and Training Committee, the Association offers three minimum education recommendation guides covering hydraulics, pneumatics and electrical/electronics. The guides, which took two years to compile, represent the consolidated view of leading representatives and experts within the fluid power industry.
---
02 November, 2021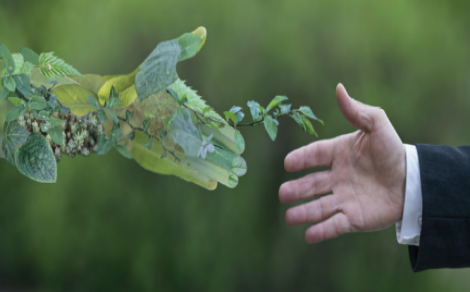 Whether it be the 'Race to Net-Zero' CSR, COP 26, Environmental Social Governance (ESG), Net Zero Carbon, Health & Social Impact, Circularity and Resilience, Whole Life Environmental Performance or any of the other plethora of different acronyms and schemes to help us on our journey towards a greener future, the challenges currently facing BFPA members and SMEs in general are enormous. As if Brexit and the COVID-19 pandemic were not enough of a challenge, we are now faced with increasing pressure to look at our respective environmental footprints and take-action to reduce them in line with what seem to be a wide and complex range of different targets being touted by various Governments, including our own. The UK Government is, of-course, especially incentivised to be seen to be acting on account of the fact that we shall be hosting the 26th UN Climate Change Conference of the Parties (COP26) in Glasgow on 31 October to the 12 November 2021.
---
29 September, 2021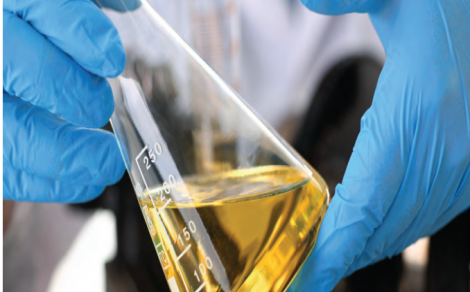 Dr Barry Verdegan, Ph.D. looks at the revised standard ISO 11171 Hydraulic fluid power – Calibration of automatic particle counters for liquids.
---
01 September, 2021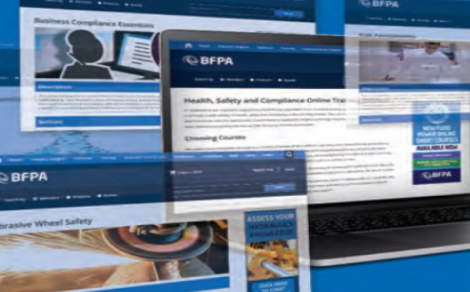 July 2021 saw the expansion of the BFPA training programmes with the introduction of an exciting range of health, safety and compliance online training courses. The BFPA is confident that this additional training will provide both companies and individuals the opportunity to work towards legislation compliance through our easy to use, interactive and engaging video-based courses that can take as little as 20 minutes to complete.
---
02 November, 2021
Friday 5 November – ISO/TC 28/SC 4/WG 3 Petroleum products and lubricants – Classifications and specifications – Hydraulic Fluids
---
01 September, 2021
The BFPA recommends that our Hose Assembly Skills training course be refreshed every three years to ensure employees are kept up to date with their knowledge and understanding of hose assembly and can continue to demonstrate correct, safe working procedures in their practical skills. In order to offer a range of options the BFPA Hose Assembly Skills Refresher training course can now be undertaken by all those who need to renew their certificate, either online or at their company's facility.
---
01 September, 2021
Dates for BFPA's Open Face to Face Training Courses in September (Chesterfield) will be as follows:
---
29 June, 2021
BFPA's virtual AGM was held on 26 May 2021, at which John Farmer, Commercial Director of Flowtech Fluidpower plc, was elected as the new BFPA President, while Rebecca Galley, Managing Director of Hydroscand Limited became BFPA Vice President.
---
AIR-TECH EXHIBITION


16 April, 2024, 9:30 - 18 April, 2024, 4:00




Hall 9, the NEC, Birmingham, UK

FLUID POWER & SYSTEMS EXHIBITION


16 April, 2024, 9:30 - 18 April, 2024, 4:00




Hall 9, the NEC, Birmingham, UK