02 June, 2021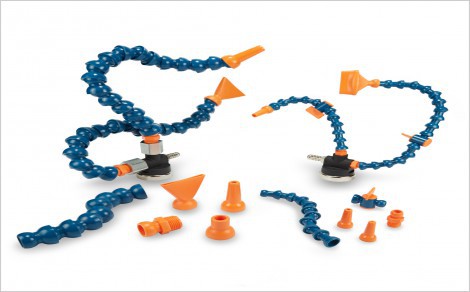 The recently introduced Elesa FH flexible coolant hoses are made using snap assembly of individual tube segments to allow universal direction of the lubricating/cooling jet, with a high level of flexibility.
---
20 May, 2021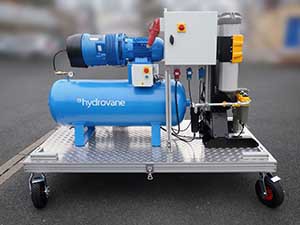 Thorite, the UK supplier of pneumatics, air compressors, tools and fluid handling equipment, has recently designed, built and delivered what is describes as the very latest in transferable clean-air systems. In this case, a Thorite customer required a comprehensive compressed air system that could be easily moved to key locations within a large factory complex. With this in mind, Thorite's systems project engineers designed a box-section chassis measuring 2 x 1.1 metres, where a master control panel was mounted, alongside a 4KW Hydrovane compressor, a Parker CDAS dryer, pre-filter, high-efficiency oil removal filter and an oil/water separator.
---
13 May, 2021

Bonomi UK Ltd has added the Valpres Deadman Spring Return Lever into its product portfolio.
---
09 April, 2021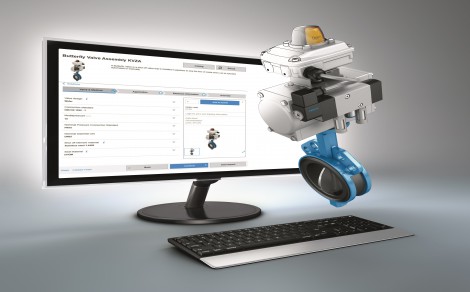 Industrial automation specialist Festo has introduced a new online configuration tool that makes it easier and quicker to select the correct valve or actuator for your process application. Simply select a few parameters and the Festo valve configurator will suggest appropriate combinations, offering a fast, reliable and easy way for process engineers to source coordinated and ready-to-install solutions.
---
26 March, 2021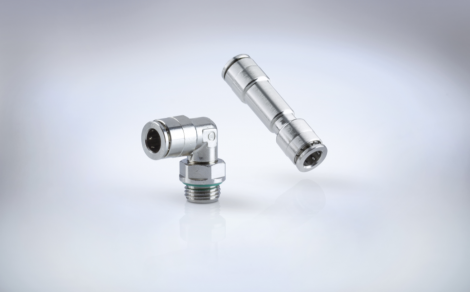 As a global supplier of pneumatic fittings, Camozzi Automation manufactures in excess of 80 million fittings per year. The company has now applied this knowhow to develop its OX1 range of fittings and accessories for the life science market.
---
09 February, 2021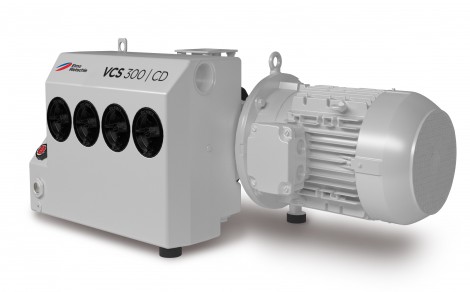 Elmo Rietschle, the vacuum pump brand, has launched its latest oil-lubricated rotary vane pump, the V-VCS. The technology's new design is claimed to offer operators an extremely low total cost of ownership, while its weight, noise and size reductions ensure the system is easily adaptable and can be retrofitted to a wide range of OEM machines. Rotary vane vacuum pumps are used in a range of applications and industries, including: aeration, drying and dust extraction systems in the environmental engineering sector; bottling, filling, cutting and vacuum packaging machines in the food processing industry; drying and dust extraction systems, industrial furnaces and vacuum hold down in industrial plants; centralised vacuum systems and packaging machines in the packaging industry; dust extraction systems and vacuum hold down in the woodworking industry; and pneumatic conveying in a wide range of sectors.
---
16 December, 2020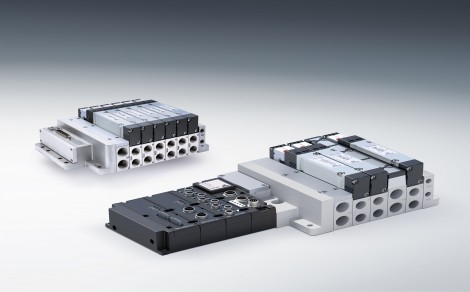 Camozzi Automation has released a 25mm version of its new Series D range of valve islands; a versatile solution that allows expandable pneumatic and electrical functions in restricted spaces.
---
11 December, 2020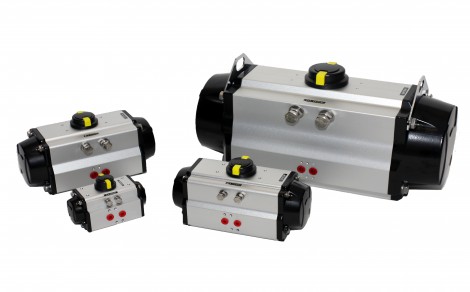 Actuated Solutions, the UK-based independent provider of valve automation products, comments that the HP Pneumatic actuator range is a 'best buy' for the general process market, due to its high specification and relatively low cost.
---
10 December, 2020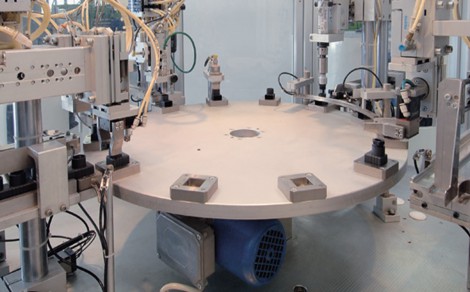 Encapsulated coil, industrial connector and sensor specialist ATAM has introduced a range of overmoulded valve connectors with IP69K protection rating, suitable for off-road vehicles.
---
07 December, 2020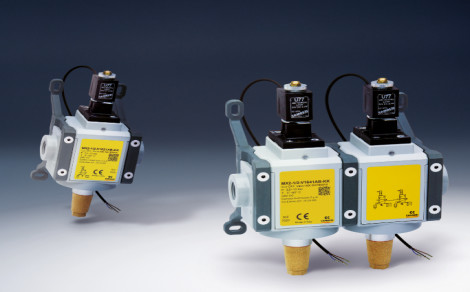 Camozzi Automation has launched its new Series MX Safemax 3/2-way quick exhaust safety valves. Designed to provide a plug-and-play solution for OEMs that need to be compliant with Machinery Directive 2006/42/EC, the range also complies with ISO 13849-1, covering the safe design of control systems performing safety functions.
---
06 November, 2020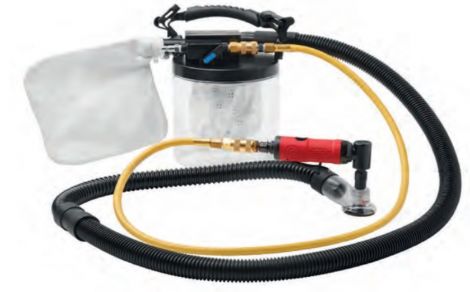 Chicago Pneumatic has introduced a new all-in-one dust extraction solution to make metalworking applications safer and more efficient. The compact and portable solution, comprising a powerful CPA5000 pneumatic vacuum cleaner and a lightweight shroud, is designed for use with traditional pneumatic hand tools to enable dust-free drilling, grinding, and sanding, no matter where the work takes place. The solution is ideal for a wide range of operating environments, including hard-to-reach locations in shipyard, aerospace, rolling stock, machinery, and renewables applications.
---
29 October, 2020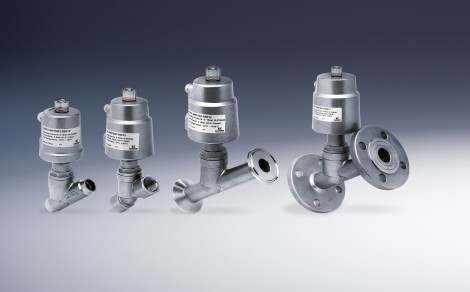 Camozzi Automation's new Series ASX pneumatically-operated angle seat valves have been designed to control steam, liquids, gas and fluids that contain suspended solid particulate matter.
---
02 October, 2020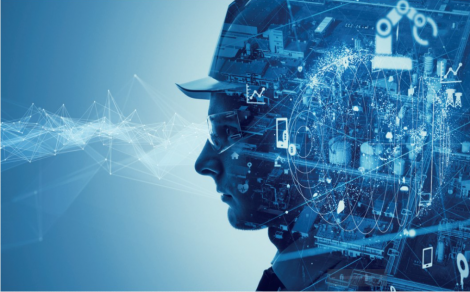 By Andrew Warren, product manager at Norgren, part of IMI
---
02 September, 2020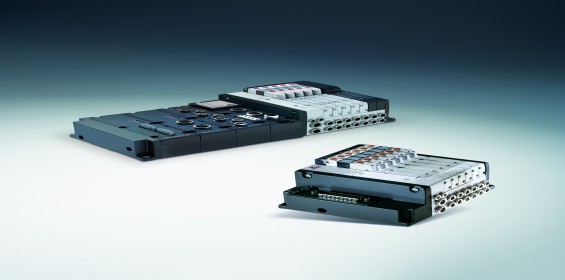 Camozzi Automation's Series D range of smart valve islands has been extended with the introduction of a fieldbus connection option. Series D is now available for connection to all the main fieldbus protocols (PROFIBUS-DP, PROFINET, CANopen ,EtherNET/IP, EtherCAT and IOLink) through a new serial module.
---
26 August, 2020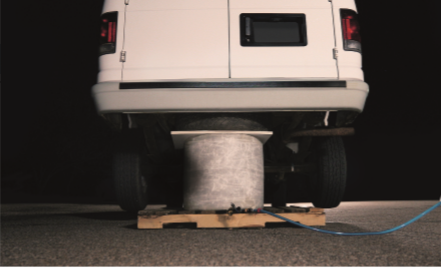 Sarcos Defense, a wholly-owned subsidiary of Sarcos Robotics, has launched the Guardian Heavy-Lift System (HLS). The Guardian HLS is claimed to be a first-of-its-kind man-packable pneumatic heavy-lift system designed to quickly and efficiently lift objects weighing up to 45,000 pounds with a single system.
---