02 September, 2020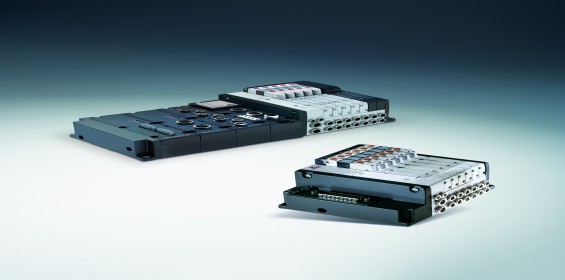 Camozzi Automation's Series D range of smart valve islands has been extended with the introduction of a fieldbus connection option. Series D is now available for connection to all the main fieldbus protocols (PROFIBUS-DP, PROFINET, CANopen ,EtherNET/IP, EtherCAT and IOLink) through a new serial module.
---
26 August, 2020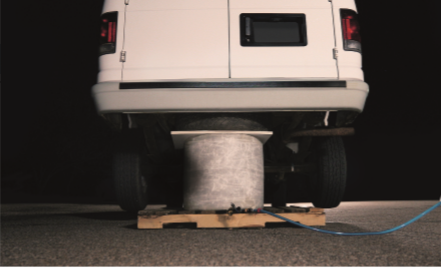 Sarcos Defense, a wholly-owned subsidiary of Sarcos Robotics, has launched the Guardian Heavy-Lift System (HLS). The Guardian HLS is claimed to be a first-of-its-kind man-packable pneumatic heavy-lift system designed to quickly and efficiently lift objects weighing up to 45,000 pounds with a single system.
---
16 July, 2020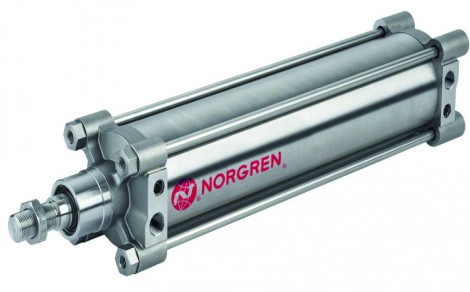 A new and improved Norgren stainless steel ISOLine KA/802000 cylinder has been launched by Norgren, which is claimed by the company to provide an ideal solution for industrial applications operating in harsh environments.
---
30 June, 2020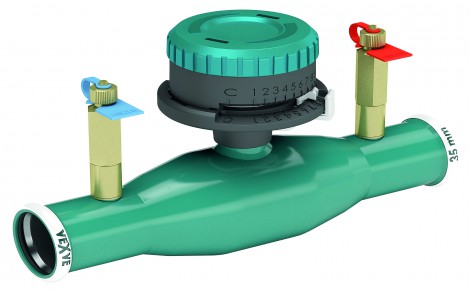 Valve specialist Ultravalve, has been given exclusive UK distribution rights for Vexve's newly launched Vexve X valve range. The valve range is claimed to be the industry's first ever complete product range of shut-off and balancing valves to feature integrated press fit connections.
---
23 June, 2020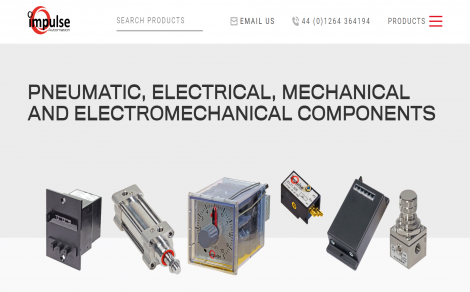 Impulse Automation, a worldwide supplier of machine automation equipment has launched its new website offering a comprehensive range of timers, counters, solenoids, pneumatic components and process control equipment used within industrial, medical, automotive, marine, wind energy and agricultural sectors.
---
27 May, 2020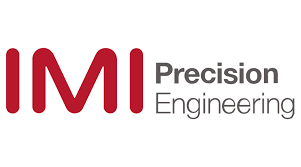 IMI Precision Engineering has undertaken a rapid adaptation of its Switzerland-based manufacturing capability to meet the urgent requirement for more ventilator units from the life sciences marketplace.
---
19 May, 2020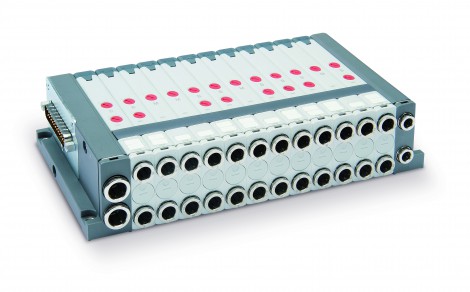 The fast-moving and trend-driven nature of today's industrial markets mean OEMs increasingly need to specify, order and receive parts in double quick time.
---
13 May, 2020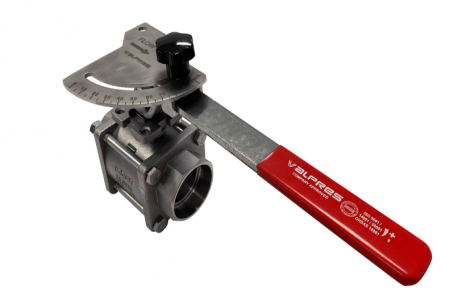 In addition to widely used electric or pneumatic actuation, Bonomi (UK) Ltd can now offer a manual flow control device for use in conjunction with much of its Valpres V-Notch ball valve range.
---
16 April, 2020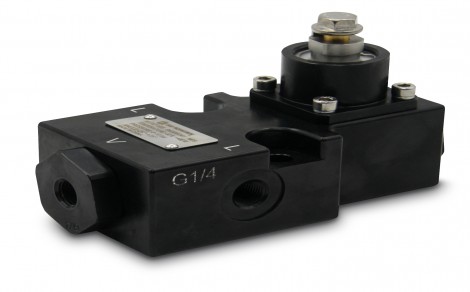 IMI Precision Engineering has added three new products to its IMI Norgren rail specific secondary suspension portfolio, further enhancing its 'one-stop shop' capability for its rail customers.
---
27 March, 2020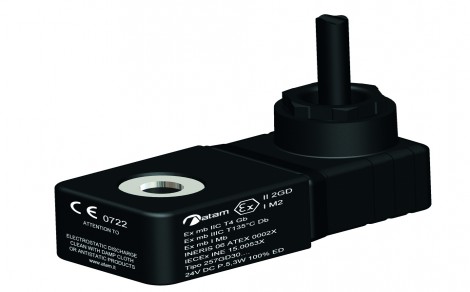 ATEX environments, with their potentially explosive atmospheres, are far more widespread than many may realise. In addition to the obvious environments of oil and mines, many other situations warrant an ATEX approach due to the presence of gas and dust which can combine to create a volatile atmosphere capable of reacting to ignition sources such as hot surfaces, electrical material, electrostatic charges and mechanical sparks.
---
13 March, 2020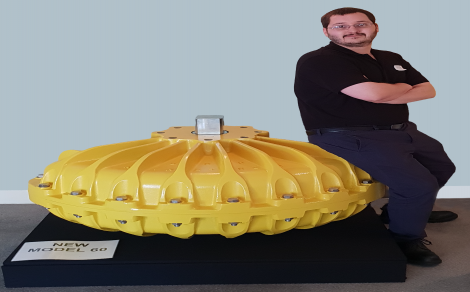 Kinetrol Limited, the UK manufacturer of quarter-turn pneumatic actuators, has further increased its product portfolio with the introduction of the Model 60.
---
31 January, 2020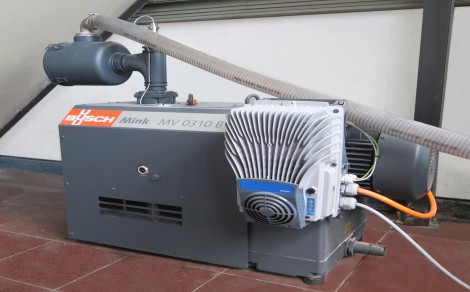 As a manufacturer of soft PVC rolls, sheets and web material, Jedi Kunststofftechnik GmbH has focused its production specifically on the processing of soft PVC. The material is fed from the delivered big bags to the extruders via a pneumatic suction conveying system. Vacuum generation in the conveying system has now been redesigned and implemented. Since the beginning of 2018, Jedi Kunststofftechnik has had frequency-controlled Mink claw vacuum pumps in operation, which are much more energy-efficient than the side channel blowers previously used. This has  reportedly enabled the energy consumption for vacuum generation to be reduced by up to 70%.
---
12 December, 2019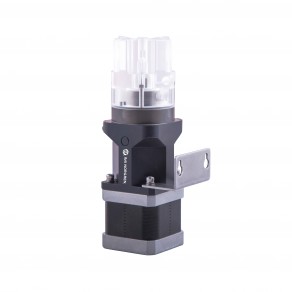 A brand-new suite of products which have been specifically designed to improve efficiencies in the medical device and technology industry were unveiled by IMI Precision Engineering as part of the 2019 Medica/Compamed trade fair.
---
21 November, 2019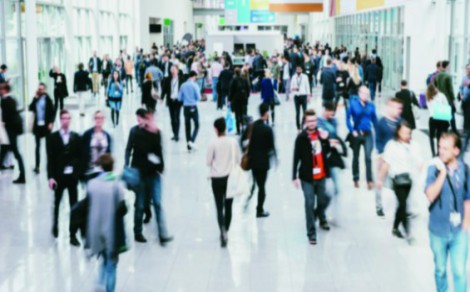 EMO 2019 in Hanover, the trade fair for metalworking, was held from 16 to 21 September. As a leading manufacturer, partner and solution provider for pneumatic and electrical automation technology, SMC presented its extensive product portfolio at the event where it demonstrated the innovative applications of the future.
---
31 October, 2019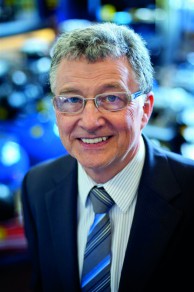 Ross Gowler, marketing & engineering director at Thorite, who joined the company in 1969 as an apprentice service engineer, is about to take his retirement. In this interview, he looks back at the ways the pneumatics market has evolved over the past 50 years.
---