05 December, 2023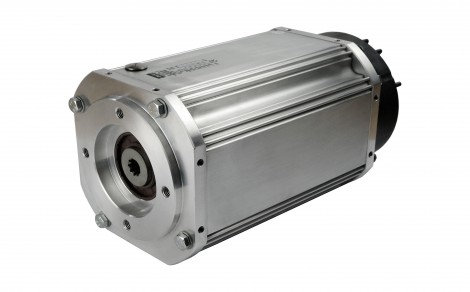 Parker Hannifin, has unveiled its latest addition to its high-performance range of mobile motors: the low-voltage NX8xHM series. Providing a cost-effective solution for both on and off-road vehicles, the new permanent magnet AC (PMAC) motor is an ideal choice for electro-hydraulic pumps used by 48Vdc construction vehicles, such as mini excavators. The motors are also suitable for on-highway truck steering applications and auxiliaries.
---
09 November, 2023

Hydraulic systems are an integral part of automation in various industries, including warehouse operations. In a warehouse setting, where efficiency, reliability, and precision are paramount, hydraulics can play a crucial role in certain applications. H&P explores the role of integrating hydraulics in warehouse automation and their benefits.
---
17 October, 2023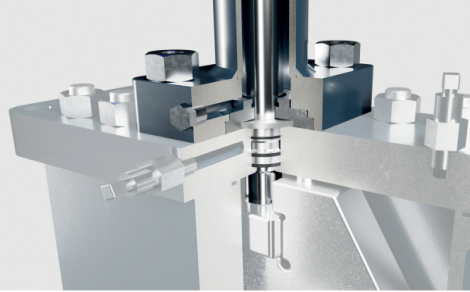 Celeros Flow Technology has launched a new sealing system – the CFT-Green Valve Packing System – which reduces fugitive emissions across pipelines and provides a safe and efficient sealing solution for valves. Engineers in the oil and gas, chemical, and power generation industries can now increase safety across their facilities and pipeline networks.
---
16 October, 2023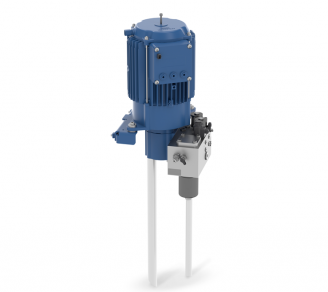 The industrial trucks sector is suited for future concepts such as sustainability and digitalisation or full automation like few others explains WEBER-HYDRAULIK who has redesigned the material handling section of its website with a particular focus on steering systems, stabilisation modules and hydraulic controls as well as power units
---
03 October, 2023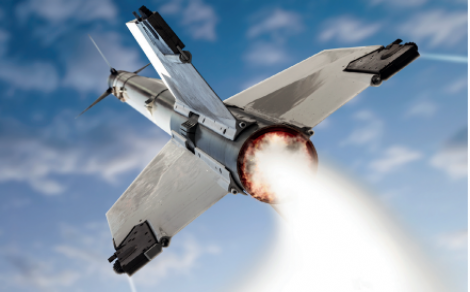 Precise missile fin control can be the difference between hitting or missing the target. Fin actuation depends on a motion solution with reliable, high dynamic control, in a power-dense package. A customisable off-the-shelf (COTS) strategy can help achieve this outcome, minimising development time while meeting the essential operational criteria.
---
05 September, 2023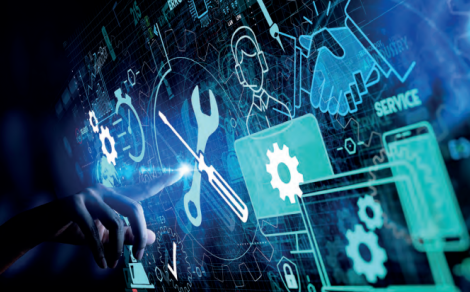 Reducing downtime owing to machine faults and breakdowns is important for all industries, but with marine equipment typically being in a remote location, how do we react when problems occur? Andrew Powles Managing Director at FPE Seals explains further
---
31 August, 2023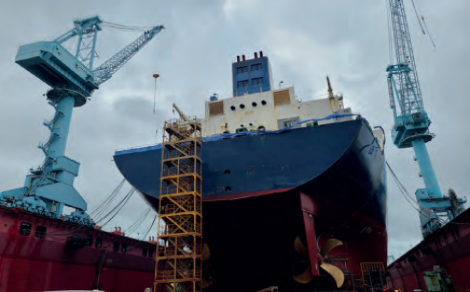 Burckhardt Compression, the compression solutions company, recently provided a full range of compressor and auxiliary services for four marine vessels that were undergoing their five-year service at a dry dock in Korea. All four vessels were under a long-term service agreement (LTSA) with Burckhardt Compression, which made it possible for the scope and expected spare parts to be prepared well ahead of time. The service was completed within three and a half months, despite the challenges  of hot and rainy weather as well as a confined work area with simultaneous work ongoing by different teams.
---
16 August, 2023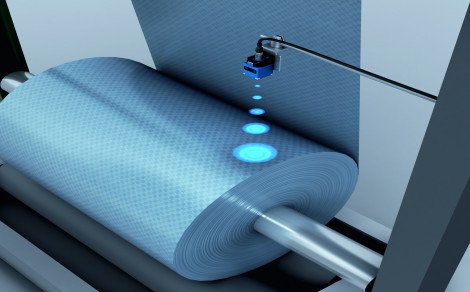 SICK has announced it has added the UC40, a powerful and compact cube sensor, to its market-leading family of ultrasonic sensors.
---
08 August, 2023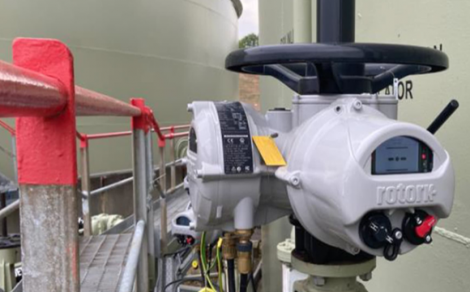 An IQ3 actuator on site at a Gatwick tank farm
Rotork has announced it has helped upgrade and modernise a major Gatwick fuel farm, providing them with IQ3 intelligent actuators on Rotork's Pakscan control network.
---
06 July, 2023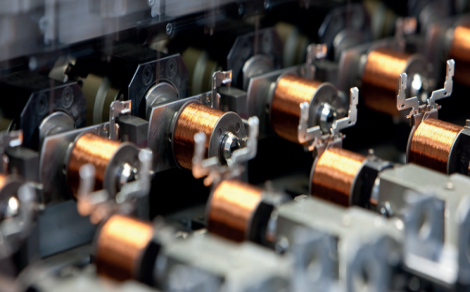 Kick and Drop valve coils from Bürkert are saving significant costs by reducing energy use and extending service life according to the manufacturer. The increased efficiency also optimises environmental sustainability. With a low maximum operating temperature, the coils are said to enhance safety and remove the potential of electrical overheating. The 3-in-1 design, covering various voltage inputs, and also streamlines inventory management. H&P takes a closer look.
---
04 July, 2023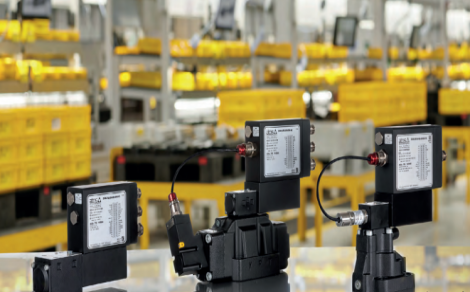 H&P takes a look at Ex-proof hydraulics for offshore mooring systems.
---
22 June, 2023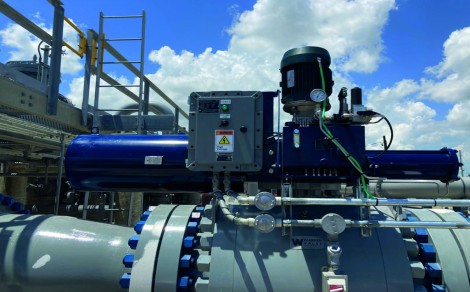 Automation Technology, Inc. (ATI), a leading provider of customised and comprehensive valve automation solutions, has launched its Zero Emission Electro-Hydraulic actuator solution to eliminate the carbon footprint of pipeline operations.
---
12 June, 2023

Monitoring the condition of large industrial equipment fleets is challenging and, without the necessary insights, it can be hard to understand the health and performance of assets. To help operators overcome this challenge, industrial digital solutions provider WEG has launched its new WEGscan sensor. By integrating WEGscan into their fleet, operators can monitor a wide range of equipment, including reducers, gear motors and compressors, helping operators reduce costs and improve predictive maintenance.
---
23 May, 2023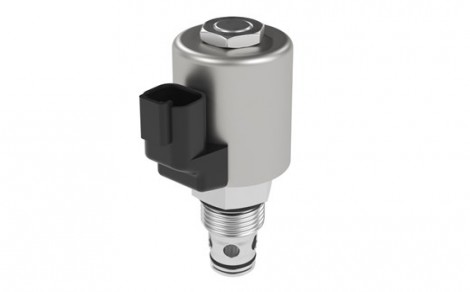 Danfoss Power Solutions has launched its SLP13 two-way two-position poppet-type solenoid valve, a low-power, low-pressure-drop solution for compact equipment. The SLP13 cartridge valve features patent-pending technology that significantly reduces power consumption while increasing flow rating, which can help original equipment manufacturers meet efficiency targets and reduce manifold size and cost.
---
17 May, 2023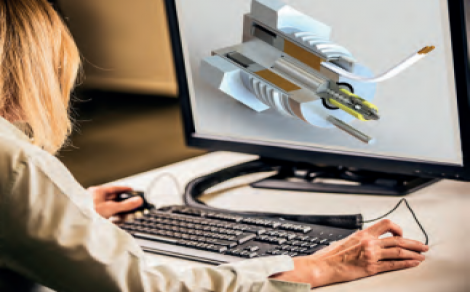 In the aerospace and aviation industries pneumatic systems are typically used to control the flows of fuel and other essential fluids for; propulsion, thrust, lubrication, isolation, purge and other fluid control applications. These pneumatic systems are usually supplied by a tank of compressed gas and one of the main challenges of this design is to eliminate the possibility of any leakage (or excess flow) from the tank. Should this occur it's likely the issues would be either shorter system life, or the need to specify a larger tank. In these situations, a solenoid valve which offers the key benefits of zero leakage along with a wide operating pressure range, can be an effective 'barrier' between the tank and the system. However, engineers will also have to consider other factors which will have a direct impact on the performance of the solenoid valve. For example, various combinations of operating temperatures, material compatibility, power limitations and expected life cycle all addup to the complexity of system requirements.
---