06 June, 2018
This webinar takes a look at the topic of digitisation in manufacturing and considers the process of connecting mechanical automation components to the cloud and how to derive insights from the vast amount of data collected. It will use some examples from Festo's current product range in this area including the Festo Motion Terminal, Energy Saving Retro-fit Solutions, Handling Systems, Internet Gateway, Cloud Solutions and Dashboards. In addition attendees will leave the webinar with: - A copy of the Technical Paper 'Using the Festo IoT Gateway in Enterprise Networks' and an Infographic of key terms surrounding Industry 4.0
---
05 June, 2018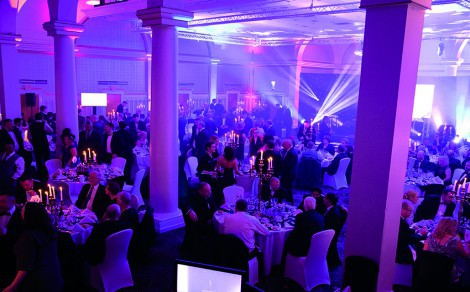 On 24 March Flowtechnology headed to The Royal Armouries in Leeds for its convention and gala evening. With a theme of 'Pioneers of Industry', the event included a daytime exhibition of 41 key suppliers to the hydraulics and pneumatics industry, demonstrating the latest product innovations and services.
---
31 May, 2018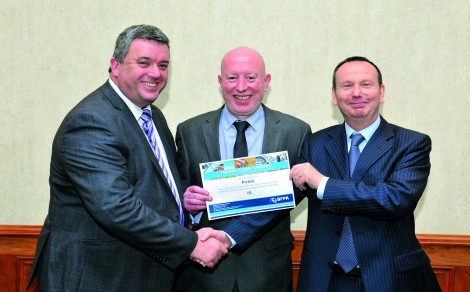 The Pirtek National Training Centre in Birmingham has become the first training course provider to be accredited to deliver training courses that meet or exceed the new British Fluid Power Association (BFPA) Minimum Educational Recommendations – Hydraulics.
---
29 May, 2018
Holmbury Ltd. has recently been awarded Gold Level Status for Caterpillar's Supplier Quality Excellence Process (SQEP). The award was presented to Holmbury at the Group headquarters in Tonbridge, UK.
---
24 May, 2018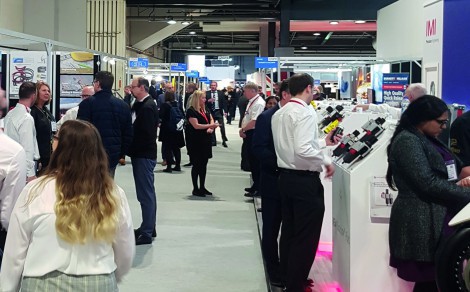 Fluid Power & Systems and Air-Tech 2018 took place at the NEC, Birmingham from 10 to 12 April. The shows – co-located with Drives and Controls and Plant & Asset Management, together with a brand-new show Smart Industry Expo – proved to be organiser DFA Media's most well-attended event to date, with an official attendance figure of 13,518, which represented a small increase on the 2016 shows of 3%. These exhibitions were staged alongside MACH, attracting over 40,000 visitors to the NEC over the week.
---
22 May, 2018
Motion and fluid control specialist, IMI Precision Engineering, recently completed a series of factory tours, training sessions and workshops designed to share lean manufacturing best practice with one of Europe's biggest trailer manufacturers, SDC Trailers.
---
17 May, 2018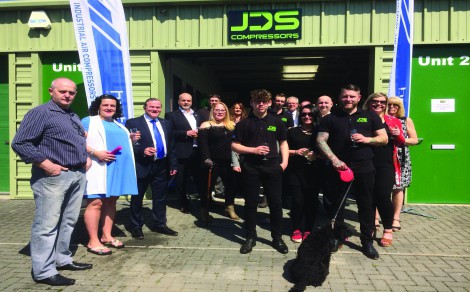 JDS Compressors Ltd., the supplier, designer and installer of compressed air systems and pipework, recently marked its first year of operation with a celebratory event for customers, partners, staff and family at its newly acquired business unit in Woking, Surrey. JDS Compressors supplies compressors from leading vendors Hertz Kompressoren and Bambi.
---
15 May, 2018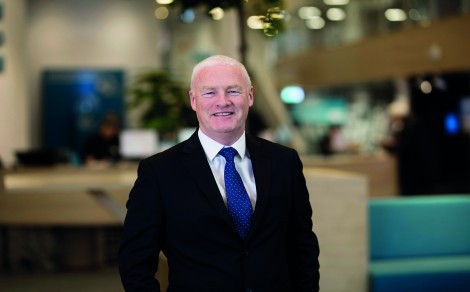 At a recent event in Alexandra Palace, London, the leadership team of the Atlas Copco Power Technique business area outlined its strategic vision of how mega-trends such as digitalisation and the construction of smart cities will be powered by cleaner and more connected energy source technologies.
---
11 May, 2018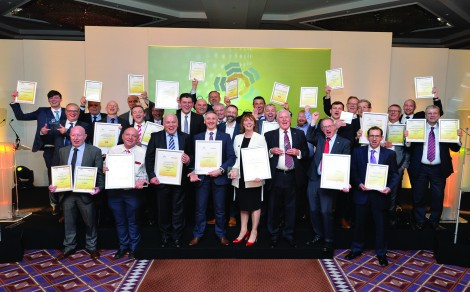 The third annual Motion Control Industry Awards Dinner, held on the evening of Tuesday 10 April at the National Conference Centre near Birmingham, once again provided a fitting celebration of business and professional excellence.
---
09 May, 2018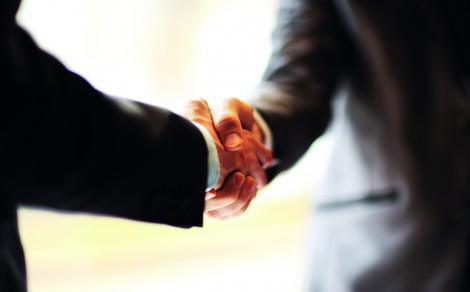 Atlas Copco has acquired Walker Filtration Ltd. Family-owned Walker Filtration's headquarters and 12,000 m2 main manufacturing plant is based in Washington, near Newcastle, from where it manufactures high-efficiency equipment for the treatment of compressed air, gas and vacuum. It has around 220 employees worldwide and and sales offices in Europe, USA, Australia and Japan.
---
02 May, 2018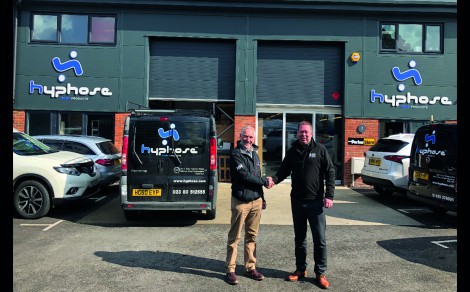 MCS Hydraulics UK Ltd., the designer and manufacturer of stainless steel couplings for flexible hoses, based in Dudley in the West Midlands, has signed a distribution agreement with Hyphose, the fluid power product supplier with branches on the South Coast of England. The three-year agreement was formally made on 22 January.
---
27 April, 2018

The UK needs to build new levels of resilience and reliability into its electricity networks, including protection against hackers, to support the country's increasingly digital infrastructure, according to a new report by the Institution of Mechanical Engineers.
---
25 April, 2018

Flowtechnology UK (FTUK) has launched the latest edition of its annual catalogue, containing an extensive range of hydraulic, pneumatic and industrial products.
---
20 April, 2018

A new era is starting for Micro-Mesh Filtration. The company's 50th anniversary comes alongside with a sequence of innovative in-house technologies, a wider product range and further international business.
---
18 April, 2018

Process valve and actuator specialist Bonomi has consolidated its recent growth in the UK marketplace by expanding its actuated valve workshop and warehouse facilities.
---