26 September, 2018
The International Association of Engineering Insurers (IMIA) has announced the winner of its annual photography competition as Antonio Rodrigues Peyneau.
---
20 September, 2018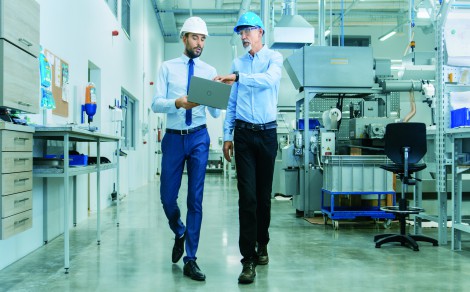 Manufacturing output growth eased in the three months to August, according to the latest monthly CBI Industrial Trends Survey.
---
20 September, 2018
Emerson has completed the purchase of Aventics, the provider of smart pneumatics technologies that power machine and factory automation applications. The acquisition will significantly expand the company's reach in the growing $13 billion fluid automation market and solidify Emerson's automation technology presence in Europe.
---
13 September, 2018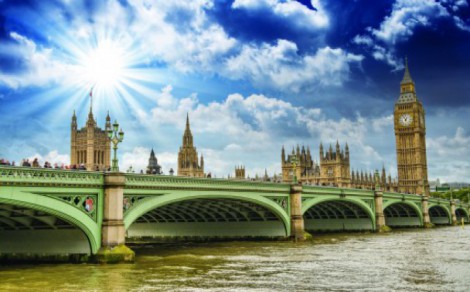 The British Pump Manufacturers' Association (BPMA), through its membership of the EURIS task force, has received reassurance from the Government that UK Notified Bodies can continue to provide conformity assessment for EU legislation after 29 March 2019 during the Brexit transition (implementation) period.
---
12 September, 2018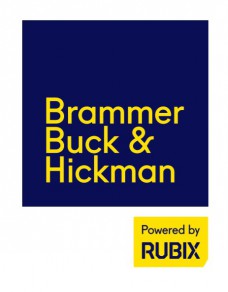 Industrial supplies specialist, Brammer Buck & Hickman, has unveiled a new corporate identity with the introduction of a new logo. The announcement came on the same day that parent company IPH-Brammer Group announced it was changing its group name and brand identity to Rubix.
---
11 September, 2018
Sunderland-based BFPDA member Hydraulic and Offshore Supplies Limited, has been awarded ISO 9001:2015.
---
10 September, 2018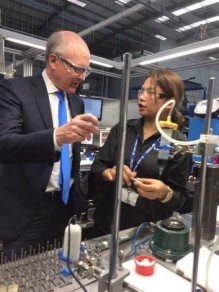 US Ambassador Robert Wood Johnson visited American-owned HydraForce Hydraulics Ltd, at Birmingham's Advanced Manufacturing Hub in June to see first-hand an investment made by its American-owned parent company into the UK.
---
07 September, 2018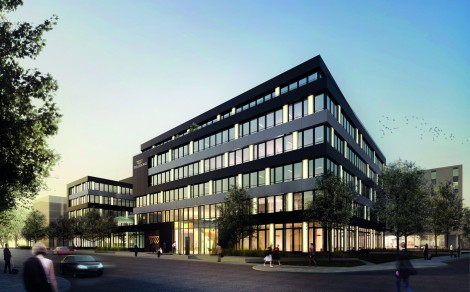 Trelleborg Sealing Solutions has expanded its research and development capabilities at its headquarters in Stuttgart, Germany. Housed at the new Trelleborg Sealing Solutions Innovation Centre, the facility is a critical element in the business area's global R&D network.
---
06 September, 2018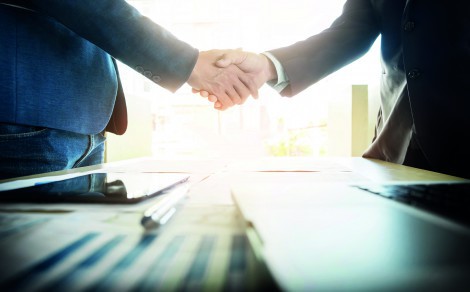 BFPDA member Regent Trist Hydraulics has been presented with a Niftylift Supplier Award for outstanding supplier performance.
---
05 September, 2018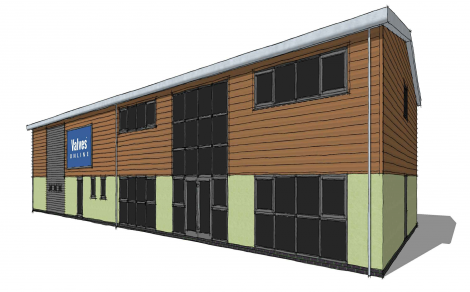 Family-owned Valves Online Ltd., one of the UK's fastest growing e-commerce companies, is to build a new 'innovation centre' near Plymouth.
---
04 September, 2018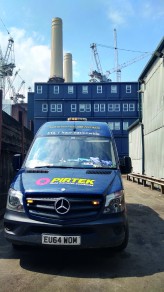 Pirtek, the emergency mobile hydraulic hose repair business, recently celebrated 30 years of UK operations by holding its annual conference at the Trump Turnberry Resort on the west coast of Scotland.
---
31 August, 2018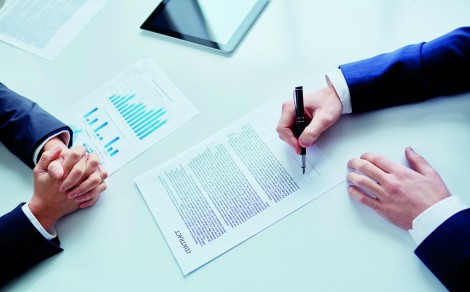 Sheffield based VHS Hydraulic Components Ltd, which specialises in producing power packs and supplying a wide range of hydraulic components, has been appointed as the sole Bosch Rexroth Mobile System Integrator in the UK.
---
30 August, 2018
By leveraging the resources of its Education and Training (E&T) Committee, the British Fluid Power Association (BFPA) has developed a publication entitled 'BFPA Minimum Educational Recommendations – Hydraulics' as part of a three-part suite of Educational Recommendations which also cover Pneumatics and Electronic Control of Fluid Power. This new document presents the consolidated view of leading representatives and experts in fluid power – including academia, representatives from other BFPA member organisations, OEMs and the wider UK engineering industry – managed by a specially convened BFPA E&T Taskforce.
---
29 August, 2018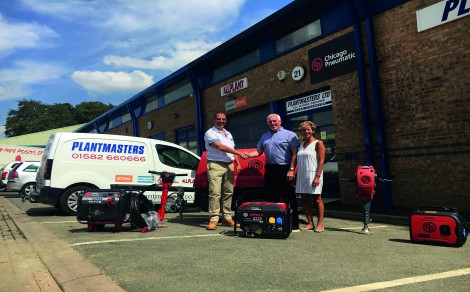 Chicago Pneumatic has appointed Plantmasters Ltd as an authorised distributor of construction tools and portable energy equipment in the London and Home Counties region.
---
28 August, 2018
According to a new research report by Global Market Insights, Inc, the hydraulic hoist market is set to exceed US$417 million by 2025. The hydraulic hoist market is expected to grow significantly over the coming years, due to the increasing product demand from various end-users within sectors such as metal processing, chemicals and construction.
---