15 May, 2018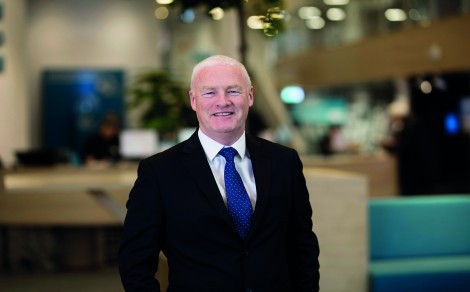 At a recent event in Alexandra Palace, London, the leadership team of the Atlas Copco Power Technique business area outlined its strategic vision of how mega-trends such as digitalisation and the construction of smart cities will be powered by cleaner and more connected energy source technologies.
---
11 May, 2018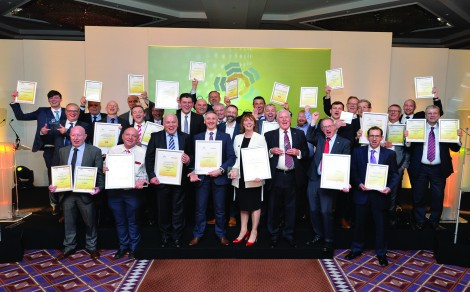 The third annual Motion Control Industry Awards Dinner, held on the evening of Tuesday 10 April at the National Conference Centre near Birmingham, once again provided a fitting celebration of business and professional excellence.
---
09 May, 2018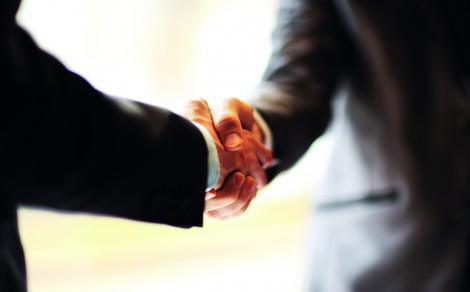 Atlas Copco has acquired Walker Filtration Ltd. Family-owned Walker Filtration's headquarters and 12,000 m2 main manufacturing plant is based in Washington, near Newcastle, from where it manufactures high-efficiency equipment for the treatment of compressed air, gas and vacuum. It has around 220 employees worldwide and and sales offices in Europe, USA, Australia and Japan.
---
02 May, 2018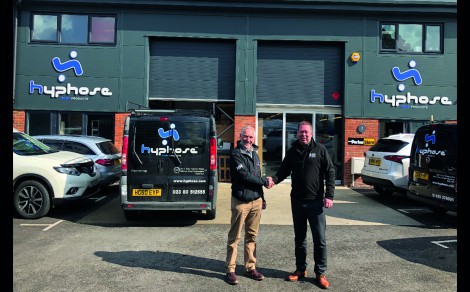 MCS Hydraulics UK Ltd., the designer and manufacturer of stainless steel couplings for flexible hoses, based in Dudley in the West Midlands, has signed a distribution agreement with Hyphose, the fluid power product supplier with branches on the South Coast of England. The three-year agreement was formally made on 22 January.
---
27 April, 2018

The UK needs to build new levels of resilience and reliability into its electricity networks, including protection against hackers, to support the country's increasingly digital infrastructure, according to a new report by the Institution of Mechanical Engineers.
---
25 April, 2018

Flowtechnology UK (FTUK) has launched the latest edition of its annual catalogue, containing an extensive range of hydraulic, pneumatic and industrial products.
---
20 April, 2018

A new era is starting for Micro-Mesh Filtration. The company's 50th anniversary comes alongside with a sequence of innovative in-house technologies, a wider product range and further international business.
---
18 April, 2018

Process valve and actuator specialist Bonomi has consolidated its recent growth in the UK marketplace by expanding its actuated valve workshop and warehouse facilities.
---
12 April, 2018

Direct Air & Pipework has become ISO 9001:2015 certified. The certification is recognised worldwide as the international benchmark for quality within an organisation. By achieving ISO 9001 certification, the company is able to demonstrate to customers and suppliers that the systems it has in place meet the high standards set out by the International Organisation for Standardisation (ISO).
---
03 April, 2018
Every year, Hannover Messe (taking place this year from 23 to 27 April) is staged over five days, averaging some 200,000 trade visitors and over 5,000 exhibitors. The show typically generates around 5.6 million business-to-business contacts.
---
27 March, 2018

Seals-Shop.com from Trelleborg Sealing Solutions is an e-commerce platform focusing primarily on hydraulic seals for the Maintenance, Repair and Operations (MRO) market and smaller Original Equipment Manufacturing (OEM) customers in Europe. It has now been enhanced to allow customers to view the expected availability of out of stock items and then to order them.
---
27 March, 2018
Parker Hannifin Corporation has signed a new Enterprise Framework Agreement (EFA) with Shell for the provision of instrumentation valves, manifolds, process-to-instrument valves, fittings, tubing, protective enclosures and related products. As per the EFA spanning four years, Parker's Instrumentation Group will supply a broad range of process instrumentation products to Shell and its affiliates worldwide.
---
23 March, 2018

Ehrco, the UK-based independent supplier of hydraulic hose and fittings, has celebrated its 25th year in business by achieving an 18% rise in turnover.
---
23 March, 2018
Aircare Compressor Services Ltd's engineering manager, John Robinson, has received an award from Brian Bennett, chairman & founder of the company, having completed 20 years of service with the company.
---
15 March, 2018

Sheffield-based VHS Hydraulic Components Ltd. which specialises in producing power packs and supplying a wide range of hydraulic components, has strengthened its position in the UK hydraulic market with the recent acquisition of Neilson Hydraulics – a company that is also based in the city in close proximity to the Advanced Manufacturing Park.
---