24 April, 2020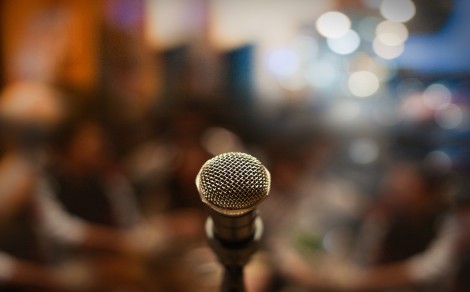 The British Pump Manufacturers Association (BPMA)has announced the launch of a brand-new standalone Pump Engineering Forum. Aimed at plant, process and maintenance engineers, consultants and buyers within end-user industries, along with pump manufacturers and distributors around the world, this dedicated online forum will build into a comprehensive repository of pump selection, installation, and application information.
---
23 April, 2020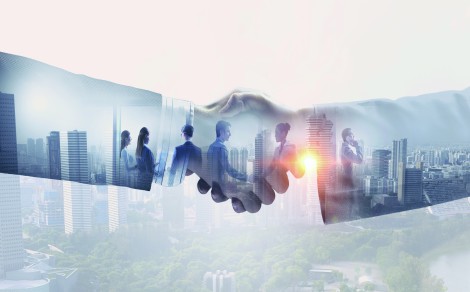 Rubix UK has completed the acquisition of specialist hydraulics services supplier, Hydra Engineering Services (Hydraflow Hydraulics), in line with the Group's network development strategy
---
22 April, 2020

The British Pump Manufacturer's Association (BPMA) has had two of its E-Learning Training Courses endorsed by the Joint Industry Board for Plumbing Mechanical Engineering Services in England and Wales. JIB-PMES is an independent and neutral 'not for profit' organisation, which partners the CSCS Registration Scheme, a regulator and a service provider for employers and employees within the building industry. Participation in the activities and benefit schemes of the JIB for Plumbing Mechanical Engineering Services is open to:
---
21 April, 2020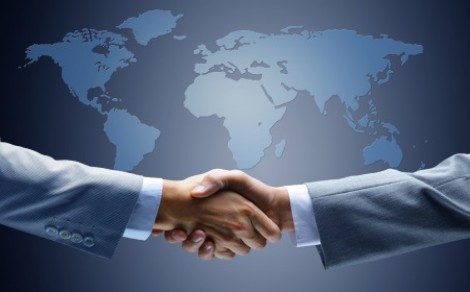 Hydraproducts has acquired the business and assets of Fluidlink Hydraulics Ltd, Devizes.
---
20 April, 2020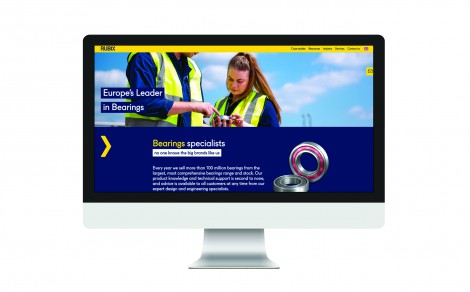 Brammer Buck & Hickman, the UK distributor of maintenance, repair and overhaul (MRO) products and services, and part of the Rubix Group, has launched a new bearings specialist microsite: bearings.rubix.com
---
16 April, 2020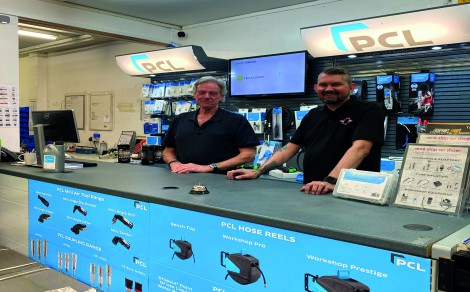 Sheffield-based tyre inflation and compressed air equipment manufacturer PCL has launched its new Partner+ initiative, which is aimed at growing the brand's market share by supporting distributors to flourish.
---
14 April, 2020

Bobcat has appointed Peterborough-based RTC Plant Services Ltd as the new Authorised Bobcat dealer for Cambridgeshire, Northamptonshire and Bedfordshire in the UK. RTC is now responsible for sales and service of the market-leading range of Bobcat skid-steer, compact track and all-wheel steer loaders, mini-excavators, telehandlers and attachments in the construction, rental, landscaping and industrial markets in the three counties.
---
09 April, 2020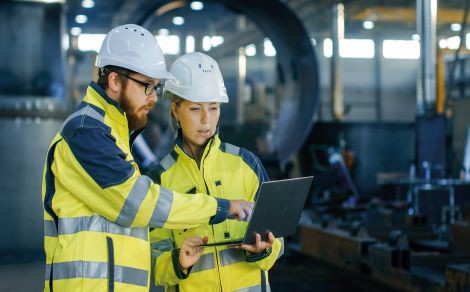 Salary levels across the engineering sector continued to grow last year, as the industry witnessed steady salary increases across a variety of job roles, according to new data released by Reed Engineering. From analysis of 7.5 million jobs posted since the start of 2016, the Reed Engineering Salary Guide 2020 – part of the company's annual suite of salary guides – found that the engineering sector remained solid going into 2020. The sector saw a 0.9% growth in the number of jobs posted, bolstered by a 2.1% average increase in advertised salaries resulting in a wage of £42,000 for executive roles. However, the sector does lag behind others in terms of overall salary growth.
---
07 April, 2020

Why is supporting the Primary Engineer Programme so important to Webtec? Martin Cuthbert, Webtec's managing director, commented: "Quite simply because it helps us to engage with the engineers of the future."
---
02 April, 2020

Now available on Kindle, Webtec's 'An Introduction to Practical Hydraulic System Maintenance', is a useful guide for all fluid power technicians. Co-authored by industry experts Steve Skinner and Webtec's managing director Martin Cuthbert, this tool is aimed at helping educate technicians and engineers new to hydraulic fluid power maintenance and hydraulic engineers embarking on a career in this industry.
---
31 March, 2020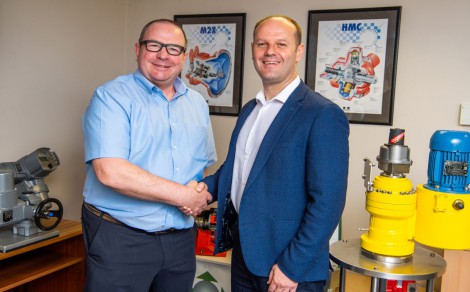 Industrial and Marine Hydraulics (IMH) has signed an MOU with Advanced Actuators Ltd to provide combined hydraulic solutions to the nuclear energy sector.
---
27 March, 2020

Gardner Denver Holdings, Inc. has completed the merger with the Ingersoll Rand Industrial segment. The newly combined company, named Ingersoll Rand Inc. (Ingersoll Rand), began trading on 2 March on the New York Stock Exchange under the symbol 'IR'. Vicente Reynal, CEO, Ingersoll Rand, comments that this milestone transforms the company's potential to generate extraordinary long-term value for its employees, customers, shareholders and communities. "Fuelled by our employees' ownership mindset, we operate from a customer-centric culture, as we know they lean on us to help make life better," he says. "We are enthusiastic that now, as a stronger company, we can deliver more comprehensive solutions and services across the globe." The merger of Gardner Denver and Ingersoll Rand Industrial positions the new Ingersoll Rand as a global leader in missioncritical flow creation and industrial technologies. With more than 16,000 employees globally, the combined company produces mission-critical flow creation systems, including air compressors, pumps, blowers, the well-known Club Car brand of electric vehicles and systems for fluid management, loading and material handling.
---
25 March, 2020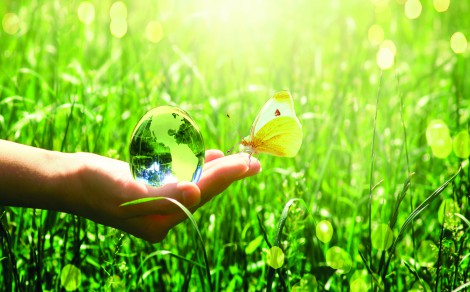 Striving to be the first carbon neutral continent by 2050 is undoubtedly the greatest challenge and opportunity of our times. To achieve this, the European Commission has developed its Green Deal – an ambitious package of measures designed to enable people and businesses to transition into a green and sustainable future. Measures accompanied with an initial roadmap of key policies range from substantially cutting emissions, to investing in cutting-edge research and innovation, to preserving Europe's natural environment.
---
19 March, 2020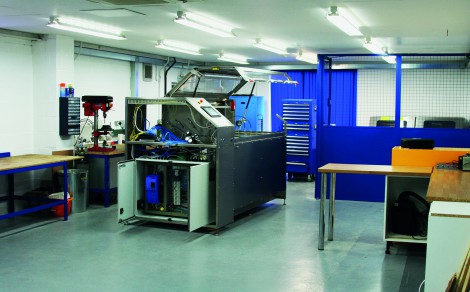 In the face of Brexit, Hydrotechnik UK is continuing to invest in its facilities with a 1600 sq ft state-of-the-art test rig manufacturing workshop.
---
12 March, 2020
DFA Media, organiser of Air-Tech and Fluid Power & Systems Exhibitions and co-located shows, has been actively monitoring and following advice regarding the Coronavirus outbreak (Covid-19) over the past weeks. It has been decided that the shows will be postponed and rescheduled for 25th-27th January 2021, which will take place alongside MACH Exhibition. The co-location of events include:
---