27 September, 2017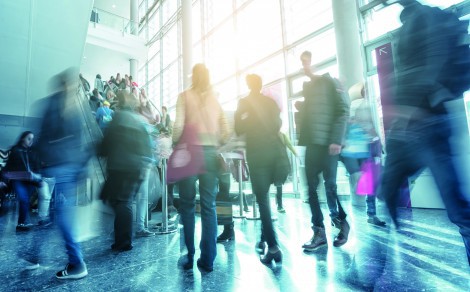 Fluid Power & Systems and Air-Tech are set to take place again at the NEC, Birmingham from 10 to 12 April next year. These shows are co-located with Drives and Controls and Plant & Asset Management, together with a brand-new show for 2018 - Smart Industry Expo. These exhibitions will also be staged alongside MACH, bringing over 40,000 visitors to the NEC over a single week.
---
27 September, 2017
Bonomi UK boosts its marketing team
---
22 September, 2017
To celebrate its 50-year anniversary, the Metal Work Group has launched its new Metal Work Mechatronics project. The term mechatronics refers to a field of science that includes mechanical engineering, electronics, computer engineering, telecommunications engineering, systems engineering and control engineering.
---
22 September, 2017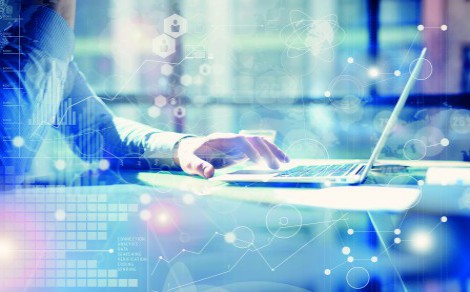 An interim deal on data must be part of comprehensive EU transitional arrangements to prevent the UK's £240 billion data economy falling off a cliff edge, CBI deputy director-general Josh Hardie said in a keynote speech to the CBI's National Cyber Security Conference in London this month.
---
20 September, 2017

Engineering services specialist, EnerMech, has been awarded a contract on the £150 million polar research vessel, the RRS Sir David Attenborough.
---
15 September, 2017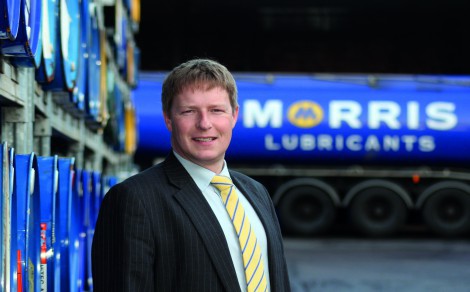 Independent oil blender and marketer, Morris Lubricants, is enjoying an export boom as demand for its Union Jack-branded products has reportedly grown by 40% in the past year.
---
13 September, 2017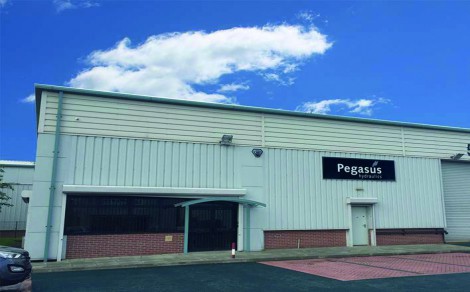 Pegasus Hydraulics has relocated to new, larger premises on the Knowsley Industrial Park in Liverpool. The new 400 sq m site is considerably larger than the company's previous location, which was situated approximately a 20-minute drive away in Ormskirk, West Lancashire.
---
08 September, 2017
Rotec has introduced a new mobile on-site hose repair/replacement service. The Hose Doctor van is a mobile workshop that carries a full range of Parker connectors and hoses.
---
05 September, 2017

MA Hydraulics recently held a customer and partner Open Day to celebrate the expansion of its premises, having acquired an additional industrial unit next door to its existing one on the Ashley Estate in Scunthorpe.
---
01 September, 2017

Hydroscand UK has opened its new branch in Bristol after several months of planning and searching for what it considered to be the perfect location.
---
30 August, 2017

Gardner Denver ran a well-attended High Pressure Open Day and Distributor Open Day in June at its Redditch site, during which the company introduced its new, energy efficient L30e – L45e air compressor range.
---
25 August, 2017
Flowtechnology UK (FTUK) has invested £500,000 in three additional Kardex lift systems and increased pallet locations at its distribution centre in Skelmersdale.
---
22 August, 2017

Output among the UK's small and medium-sized (SME) manufacturers grew at the fastest pace in seven years, according to the latest quarterly SME trends survey, though optimism about the current business situation was broadly flat.
---
16 August, 2017

Honeywell Process Solutions and SKF have launched a joint pilot project aimed at developing Industrial Internet of Things (IIoT) solutions. The pilot project, at a copper mine in Latin America, aims to create a digital standard for improved machine efficiency, reliability and competitiveness for industrial customers.
---
11 August, 2017

Edinburgh-based compressor company, Vert Rotors, lifted Inventor of the Year trophy at the prestigious Made in Scotland awards in Glasgow recently. The company was recognised for the innovation and advances it has made with the production of its micro, near silent and highly efficient range of compressors; all designed and manufactured in Scotland.
---