27 October, 2017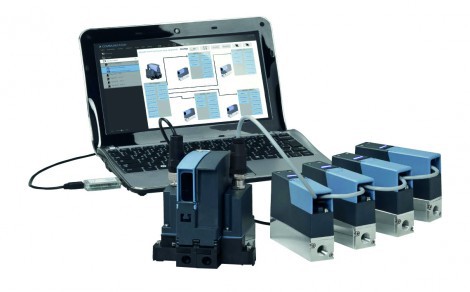 The term 'Industrie 4.0' was originally coined within the context of a project related to the German government's commitment to promoting computer technology within the manufacturing. 'Industrie 4.0' then became the main theme of Hannover Messe in 2011 and almost immediately gained a lot of traction as one of the most important 'on trend' topics within technical journals around the globe.
---
27 October, 2017

Dassault Systèmes has launched Solidworks 2018, the latest release of its portfolio of 3D design and engineering applications. Solidworks 2018 features an integrated, end-to-end solution for the design to manufacturing process that enables businesses of any size to rethink their approach to how parts and products are made and quickly bring innovative ideas to market in today's experience economy.
---
26 September, 2017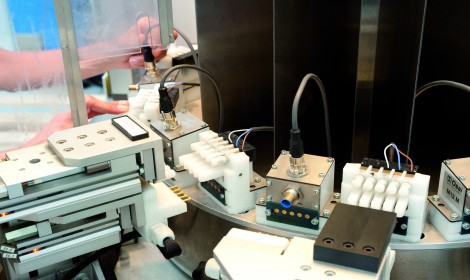 ATAM was established in 1970 with a mission to provide electric coils for industrial applications. Since then, the company has grown considerably and today reinvests 10% of its turnover in technological innovation and training.
---
26 September, 2017
Entering the world of Industry 4.0 is now fast and easy thanks to a standardised and flexible digital infrastructure from Schaeffler. With components equipped with sensors, application-specific solutions, and cloud-based services, manufacturers and operators of machines and equipment can use and apply the Internet of Things (IoT) in practice.
---
26 September, 2017

"What does machine downtime cost the company and how important is it to me to significantly reduce the probability of such an event?" asks Wolf Gerecke, director strategic product management at Aventics. In answer to these questions, Aventics has developed a product that detects and reports wear on pneumatic systems before it can result in a failure.
---
26 September, 2017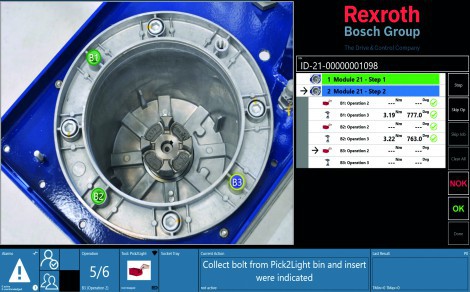 One of the main issues associated with manual assembly processes is human error – with potentially costly ramifications that manufacturers can ill-afford if they wish to remain competitive. To tackle the issue, drive and control specialist Bosch Rexroth has developed a step-by-step virtual guidance system to support workers in a production environment.
---
23 August, 2017

Webtec has introduced a series of new SAE J1939 CAN hydraulic sensors for OEM mobile and industrial applications where customers require real-time monitoring of hydraulic flow, pressure and temperature around the clock.
---
23 August, 2017
Delta Computer Systems Inc. has introduced more Base Modules and Power Supply options for its new RMC200 motion controller to serve larger manufacturing processes and multi-function testing equipment.
---
16 June, 2017
Industrial switch and sensor distributor, Pressure Vacuum Level Ltd. (PVL) has appointed Neville Osborn as its new general manager. His remit includes overseeing the marketing and sales strategy of PVL's range of switches, transmitters, sensors, gauges, meters and valves. Osborn's duties also include the overseeing of the company's general operations.
---
16 June, 2017

Gardner Denver has launched iConn, a cloud-based, air management platform from its CompAir brand that enables operators to manage, optimise and improve compressed air-based services.
---
16 June, 2017

By Peter Nachtwey, Delta Computer Systems Inc. Counterbalance valves are used for safety, holding loads and keeping loads from dropping when a loss of hydraulic pressure occurs. Sudden pressure loss can happen when a hose fails, for example, putting a lineman in danger who is high up on the business end of a bucket truck.
---
13 April, 2017
After nine years as the CEO of Danfoss, with increasing growth and a digital transformation on track, Danfoss's CEO Niels B. Christiansen has decided to leave Danfoss. COO Kim Fausing, who has worked closely together with Christiansen in the Executive Committee, will become the new CEO.
---
13 April, 2017
Industria Bearings & Transmissions has appointed Andrew (Andy) Blackler as its new sales development engineer. His remit includes being UK product specialist and salesman for the Murtfeldt range of chain guides, chain tensioners (Spann Boxes) and high performance plastics used mainly in the food, drink, packaging, and pharmaceutical industries.
---
13 April, 2017
A wireless sensor company has developed an Internet of Things (IoT)-enabled condition monitoring device to help engineers more effectively observe changes in machinery.
---
13 April, 2017

A new state-of-the-art Boge compressed air system has replaced two ageing fixed-speed air compressors used to manufacture basins, toilets and other sanitary ware at Armitage Shanks' factory in Rugeley, Staffordshire. The result has reportedly been a 27% reduction in energy costs and a 29% cut in maintenance costs, as well as carbon emission savings of around £3500 a year.
---