12 July, 2018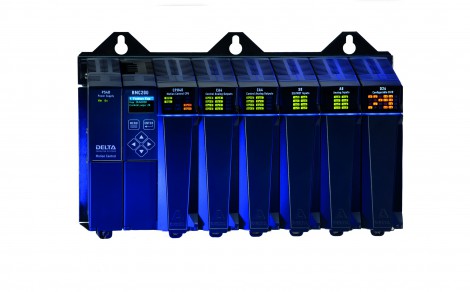 By Tim Gessner, Ph.D., Delta Computer Systems Inc.
---
12 June, 2018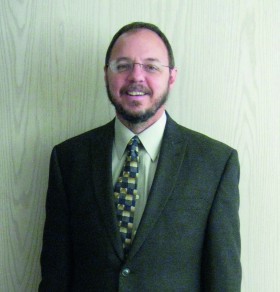 Delta Computer Systems' senior systems software engineer, Dr. Tim Gessner, has been appointed as the company's European director of business development. He has assumed responsibility for the motion control manufacturer's sales and distribution management throughout Europe.
---
17 May, 2018

British Fluid Power Association member companies Festo and SMC Pneumatics consider the growing trend towards automation and digitalisation within the automotive industry, and the enduring importance of more traditional technologies such as pneumatics within the fast-developing digital transformation landscape.
---
27 March, 2018

CNC Robotics – the UK-based robotics integration company – is helping manufacturers increase connectivity between digital and automated systems with its latest cloud-based software, CNCR-Live. The company worked with business support programme LCR 4.0 and partner Sensor City to design, collaborate and develop the potentially 'market ready' cloud-based machine monitoring device.
---
27 March, 2018

By Paul Black, CEO, sales-i.
---
07 March, 2018
NSF Controls – UK designer and manufacturer of solenoids, switches, and a specialist provider of customised electro-mechanical assembly services – has appointed Julian Heyworth as CEO. Heyworth will be taking the lead at NSF Controls to deliver a new strategy for the business.
---
07 March, 2018
Paul Derrick has joined Thorite as general manager with responsibility for the North East of England.
---
26 February, 2018
Bosch Rexroth is launching an intuitive guidance system to help UK manufacturers network their assembly line in preparation for Industry 4.0.
---
26 February, 2018

Digitalisation is making rapid progress on both the B2C and B2B markets. Customers want simple processes and web-based tools, just like in home life, with time saving and practicality playing an important role. Pneumatics specialist Aventics offers all its tools free of charge online, from configuration programs to product information, CAD data and calculation tools, up to the energy savings calculator.
---
26 February, 2018
At this year's Anuga FoodTec event (Cologne, 20 to 23 March) Rockwell Automation will showcase a range of smart products and solutions that deliver a high level of connectivity, agility, flexibility and efficiency – the primary drivers behind smart manufacturing and Industry 4.0.
---
12 December, 2017
Nicola Warning has been appointed as the new CEO of KTR Systems GmbH. Warning succeeds Prof. Dr. Josef Gerstner, who will withdraw from the operating business.
---
08 December, 2017
SKF Wind showcased a wide range of solutions, as well as demonstrated its informative content hub for the wind power industry, at this year's WindEurope exhibition and conference during November in Amsterdam.
---
08 December, 2017

As connectivity and computing power continues to spread throughout industrial enterprises, the availability of data has revolutionised how companies solve issues and adapt to changes. However, producers continue to be challenged by the complexity of making data useful at the right place and time. They also lack in-house expertise for data management from the device through the cloud.
---
08 December, 2017
What opportunities are hiding behind Industry 4.0? Where do the current challenges lie in the international competition? What significance do medium sized companies have? The Minister for Economic Affairs for Baden-Württemberg Dr. Nicole Hoffmeister-Kraut shed some light on these questions among others during a seminar at the competence leader for gripping systems and clamping technology Schunk's premises in Lauffen, Germany.
---
08 December, 2017

The extensive range of proximity sensors available from Sensonics now includes the company's fully integrated PRI Series. Building on its established Senturion proximity probe range, the PRI Series offers a single probe assembly solution with direct processed outputs, eliminating the need for a separate driver.
---