28 August, 2018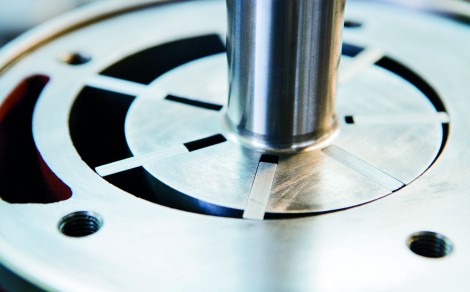 In today's market, there is a choice of two main types of industrial rotary compressor – vane and screw. Although both are designed to produce the same output (compressed air), they can differ considerably in terms of energy efficiency. Andy Jones, managing director at Mattei, shows how the design of vane air compressors can make a big difference.
---
11 July, 2018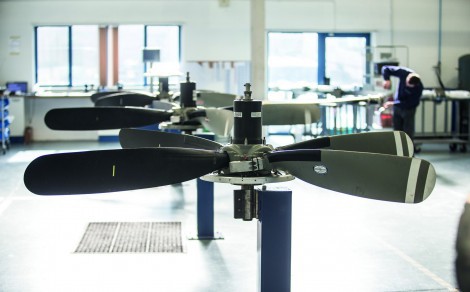 Equipping its new purpose-built maintenance and repair facility with an energy-efficient Atlas Copco GX11 FF compressor and a complete AIRnet modular pipework system, supplied and fitted by premier distributor Anglian Compressors, has enabled Brinkley-Propeller to fulfil its drive toward fast turnaround of high quality work at competitive prices.
---
05 July, 2018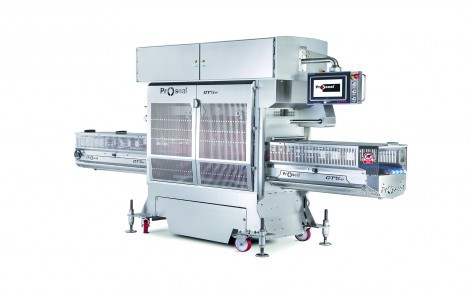 Gardner Denver has supplied a leading food packaging machine manufacturer with an innovative solution to help ensure it meets required hygiene and safety standards.
---
19 June, 2018

Atlas Copco Ireland has appointed Tom Van Gaal as business line manager for its Compressor Technique Service division.
---
01 June, 2018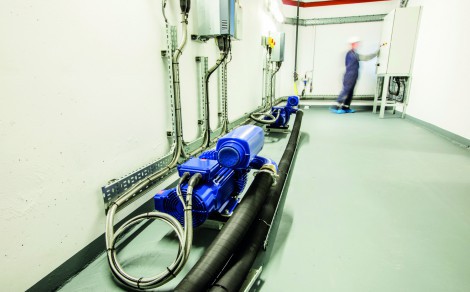 Dealing with many suppliers is costly, time-consuming and adds unnecessary administration to a company's operations. In contrast, choosing a single source of supply can deliver a range of benefits. Andrew Power, country manager at Gardner Denver (pictured), discusses the advantages of a business using a single supplier for all their industrial air needs.
---
27 March, 2018
Atlas Copco's VSD+ energy-saving technology is now available for the company's GA 75-110 kW oil-injected, rotary screw compressors, enabling manufacturing and processing companies to realise high-level operational savings in both medium and large-scale compressed air applications.
---
27 March, 2018

Elmo Rietschle has launched a new range of vacuum models for its claw, screw and rotary vane technologies, meeting the demands for heavy duty and industrial vacuum applications.
---
27 March, 2018

Beko Technologies has expanded its product range in the measuring technology field with the new Metpoint OCV compact; a further development of the company's established Metpoint OCV.
---
27 March, 2018
Lontra has committed alongside partner Shield Engineering Group to build a high-tech onshore manufacturing facility in Warwickshire for its range of industrial compressors. The establishment of the world-class manufacturing line has been praised by local MP, Jeremy Wright and the Government's Innovate UK body.
---
26 February, 2018
Boge claims to have become the first compressor manufacturer to offer lubricant in environmentally-friendly packaging, due to the launch of its 'Lube Cube', an ecological alternative to traditional plastic containers.
---
26 February, 2018
Ingersoll Rand has introduced its new breakthrough dryer technology, the Sub-Freezing Air Dryer.
---
26 February, 2018
With the Drypoint M eco control, Beko Technologies has introduced what it describes as the world's first drying system that allows for the precise control of the degree of drying across a defined range.
---
26 February, 2018

Vert Rotors, manufacturer of small low-vibration compressors, has partnered with Training 2000's Advanced Manufacturing and Automation Centre to manufacture a large-scale industrial version of its patented efficient and high-pressure conical screw compressor.
---
26 February, 2018
Installing Atlas Copco VSD vacuum pumps within its Dorket Head brickworks operation has helped Ibstock Brick maintain consistent product quality, achieve increased productivity and benefit from the added bonus of a potential 60% energy saving.
---
12 December, 2017
Edinburgh-based company Vert Rotors, manufacturer of very small but powerful air compressors, has appointed Geoff Kermode as head of Research and Development.
---