27 October, 2017

Emerson will launch its new Valve Block System at Compamed 2017, in Dusseldorf, Germany, in November. The valve block system is the latest of a broad selection of products, designed specifically for the use of OEMs in the analytical and medical fields.
---
26 September, 2017

In terms of machine safety, Aventics focuses on three key pillars: high-quality components, the use of sensors and networked systems, and support from developers. A typical example for this safety philosophy is the LU6 locking unit for static locking and dynamic braking.
---
26 September, 2017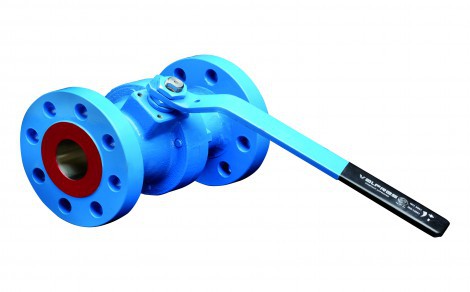 Bonomi has expanded its Valpres ball valve range with the introduction of API 608 floating ball valves.
---
22 September, 2017
Aventics facilities named 'Factory of the Year' in Hungary
---
25 August, 2017
Metal Work UK has appointed Bill Evans, 49, as its new technical sales engineer. Born in West Bromwich, West Midlands, Evans has worked in the pneumatics industry since leaving school at 16, when he worked on an unofficial apprentice scheme at Flo-An Systems, a small pneumatic and hydraulic factory in the Midlands.
---
23 August, 2017
A new metal bowl version of Camozzi's Series N air treatment range has been introduced to meet the requirements of applications where impact or aggressive agents are an issue.
---
23 August, 2017

Bonomi (UK) Ltd.is building upon the success of its Series 85 'VB' electric actuators with the introduction of the Series 86.
---
23 August, 2017
With Aventics' new patent-pending solution, based on proportional technology, users can monitor the pre-blow moulding process in the production of PET bottles online in real time, and make any necessary adjustments immediately. This can result in reduced material and energy consumption during high-throughput PET bottle production. PET bottle formation can now be controlled and adjusted during the blow moulding process.
---
23 August, 2017

Parker Hannifin has extended its range of P1V-A Series reversible air motors with additional power ratings, including models with ATEX certification suited to use in explosive environment applications.
---
23 August, 2017
IMI Precision Engineering has advanced its portfolio of air preparation products with the introduction of the IMI Norgren Excelon Plus. The latest generation of air preparation equipment, Excelon Plus is a modular Filter, Regulator, Lubricator (FRL) range suitable for all industrial applications. Designed with safety in mind, it features high-level performance while also being compact and lightweight.
---
16 June, 2017

Chicago Pneumatic has launched a new website to make it easier for customers to find the right tool for the job within its wide range of power tools, construction tools and compressors.
---
16 June, 2017
Camozzi has increased its range of pneumatic solutions with the introduction of Series ST Stopper Cylinders; developed to meet the changing needs and demands of users in conveyor line and product transportation systems.
---
16 June, 2017
IMI Precision Engineering launched a new platform pneumatic actuator range, ISOLine at the Hannover Messe 2017. Built on reliable and robust IMI Norgren technology, ISOLine has been designed to offer a system that simplifies installation, increases service life and reduces maintenance costs.
---
13 April, 2017
Since 2013 Eisele has pursued a course of expansion in order to develop the US market with its corresponding industries. Eisele comments that setting up a subsidiary in the US is a major challenge for a mid-sized German company with about 150 employees; however, it considers this challenge to be worthwhile.
---
13 April, 2017

During the 2017 Hannover Messe, Aventics will present information on the topic of predictive maintenance at a special exhibition space of the same name.
---