23 November, 2023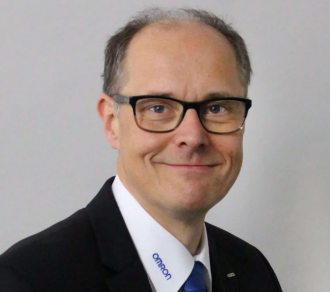 Dr. Lucian Dold has been appointed as the Senior General Manager for Global Account Business Development at Omron. Dr. Dold, has over 30 years of experience in industrial automation, and brings his expertise and passion for digital transformation to this role.
---
22 November, 2023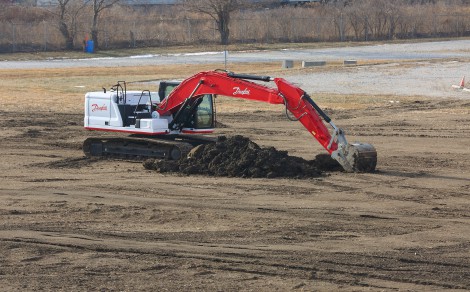 More than 50% of the world's population lives in cities today – a number expected to increase to almost 70% by 2050 (1). As the global population continues to soar, construction of new cities and the expansion of existing cities will be required. In fact, the International Energy Agency estimates that global built floor area will increase by around 20% by the year 2030. Domenico Traverso, President, Editron & Incubation Divisions, Danfoss Power Solutions, explains further.
---
15 November, 2023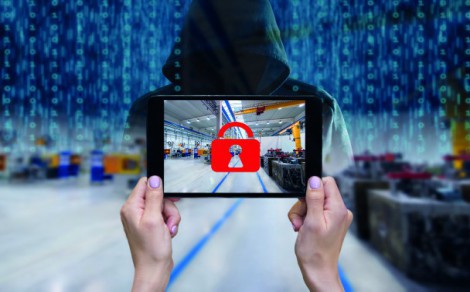 In the fast-evolving digital landscape, manufacturers face unique cybersecurity challenges, with IoT devices experiencing an average of 5200 attacks per month. Add in ageing equipment, and the challenge to maintain operational resilience increases exponentially. Jeremy Whittingham, industry consultant and member of the Advanced Engineering team highlights the vulnerabilities associated with outdated technology and provides manufacturers with insights on mitigating risks.
---
08 November, 2023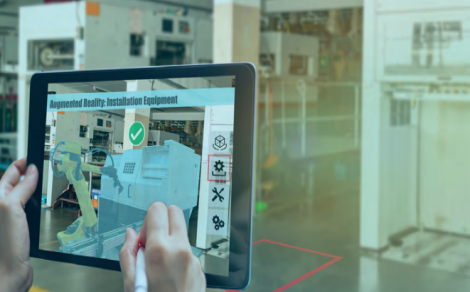 Tom Cash, director of industrial parts supplier Foxmere, explains how generative AI and Large Language Models (LLMs) could make the last order letter a thing of the past.
---
01 November, 2023

Representatives from Close Brothers Group plc, pictured alongside University of Sheffield AMRC Training Centre apprentice alumni
A partnership between Close Brothers and the University of Sheffield AMRC Training Centre has further cemented a commitment to supporting apprentices and SMEs, helping businesses secure sustainable growth to build an engineering workforce for the future. H&P Reports
---
19 October, 2023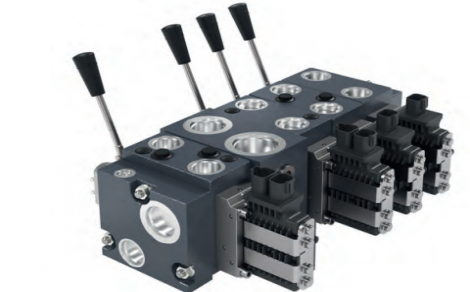 Danfoss Power Solutions has extended its PVG valve portfolio with the addition of PVG 48, a pre-compensated proportional control valve for mobile machinery. Designed for applications requiring flow rates of up to 180 litres per minute (47.6 gallons per minute), PVG 48 provides customers with a right-sized option between the existing PVG 32 and PVG 128 valves. It greatly expands the range of medium-flow capabilities for original equipment manufacturers and distributors globally.
---
18 October, 2023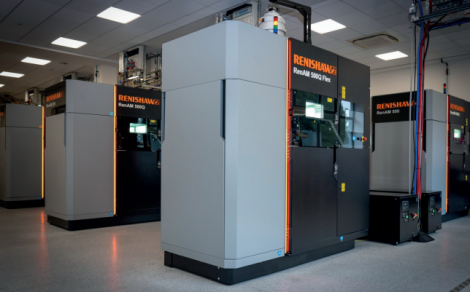 To explore the benefits of additive manufacturing (AM) processes in the oil and gas sector, UK industrial valve supplier KOSO Kent Introl has collaborated with global engineering technologies company Renishaw. To support the company's adoption of AM, Renishaw has installed a RenAM 500Q Flex at the valve manufacturer's headquarters in Brighouse, West Yorkshire. As the first UK valve parts manufacturer in the oil and gas industry to introduce the technology, Kent Introl will use AM to rapidly develop and produce components for its customers in a more efficient and cost-effective way.
---
11 October, 2023

The engineering automation sector has been coping with the accelerating pace of innovation for many years. Beyond general progress, we also experience step-changes that can be triggered by the alignment of technological trends or a major global event like the recent pandemic. With disruptive technologies like Artificial Intelligence entering the mainstream, there are exciting times ahead. Steve Sands, Technical Consultant at Festo GB explains further to H&P
---
04 October, 2023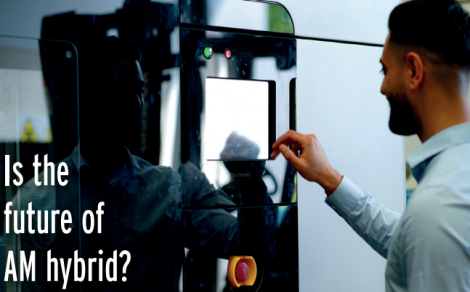 Joe Godfrey, 3D print specialist at Tri-Tech 3D, explores how balancing in-house and outsourced additive manufacturing (AM) can enhance onshoring efforts.
---
12 September, 2023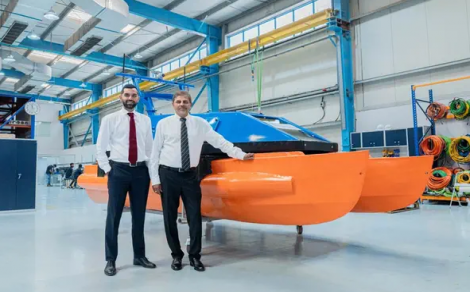 (L-R) Sahil Gandhi, CEO and Harry Gandhi, Chairman at Unique Group's Unmanned Surface Vessel (USV) facility
Unique Group, the subsea technologies and engineering company, has announced the appointment of Sahil Gandhi to the position of Chief Executive Officer (CEO), succeeding Himanshu (Harry) Gandhi, who will now assume the position of Chairman of the Group.
---
07 September, 2023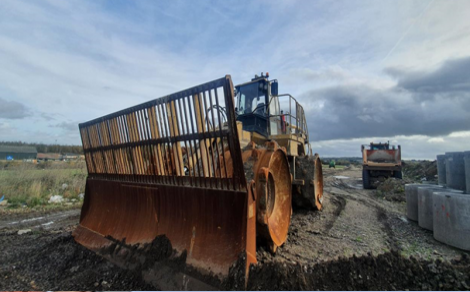 A team of specialist rebuild engineers at Finning UK & Ireland have taken just 12 weeks to completely transform a 15-year-old Cat landfill compactor for FCC Environment - rebuilding it with a mix of reconditioned and remanufactured parts so it is fit for a second life. H&P reports.
---
29 August, 2023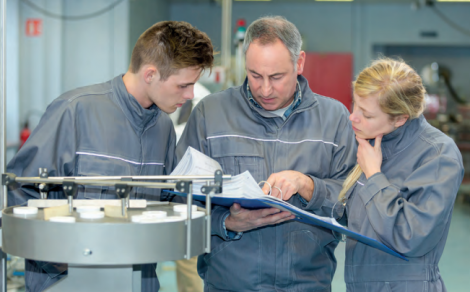 Martyn Williams, managing director of COPA-DATA UK, explains how industry can help to tackle theskills shortage in the sector, with just a little influencing required.
---
15 August, 2023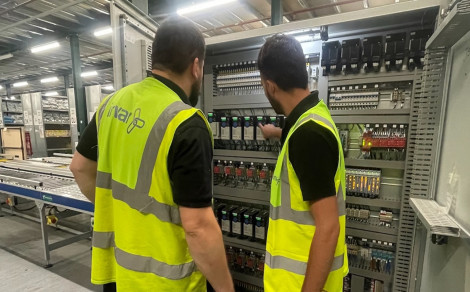 Automation in its varied forms is increasingly 'mission critical' to warehouse operations. But with such high reliance on sophisticated systems, how do you ensure reliable performance and a risk-free peak? Dan Migliozzi, Head of Sales at independent systems integrator, Invar Group, looks at the options available for maintenance and support.
---
09 August, 2023

Time is running out to prepare and submit nominations for the 2023 AEMT Awards Programme. With the final entry date set as 5pm on Friday 8 September, the AEMT again looks forward to recognising and rewarding business and professional excellence across the electrical and mechanical repair sector.
---
03 August, 2023

Atlas Copco Compressors has announced the appointment of Chris Ferriday as Business Line Manager, Process Cooling Solutions, in the UK. This internal promotion sees Ferriday succeed Angus Hall, who retired at the end of July 2023.
---