20 April, 2022

By Steve Ellis, managing director, FPE Seals.
---
04 April, 2022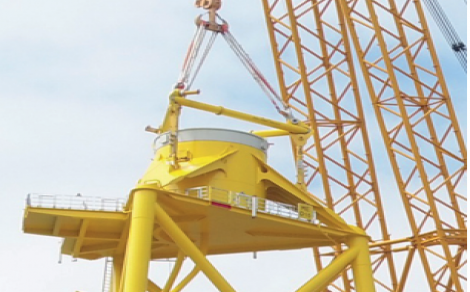 Belgium based, REM-B Hydraulics has developed selfcontained, remote-controlled hydraulics powerpacks for connecting and releasing 1000 tonne, 85m high, offshore wind turbine bases during quayside lifting onto a pontoon, for leading international steel construction company, Smulders. Based on a cordless, Enerpac XC-Series hydraulic pump, the hydraulic shackle release powerpack is claimed to be a safer alternative to dangling long lengths of hydraulic hoses connected to a quayside pump.
---
15 March, 2022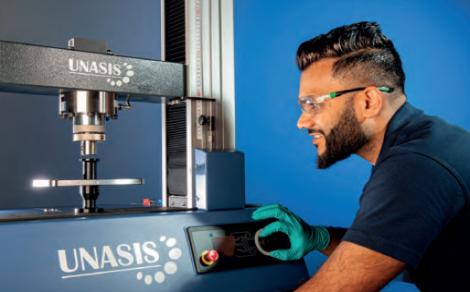 How we listen and respond to customer feedback can sometimes result in the development of important new products or subtle variants of existing products which help to improve manufacturing processes. A good example of this is a new bearing proof load test machine recently introduced by UNASIS International Ltd, the specialist custom bearing and tool manufacturing division of the Carter Manufacturing group of companies.
---
03 February, 2022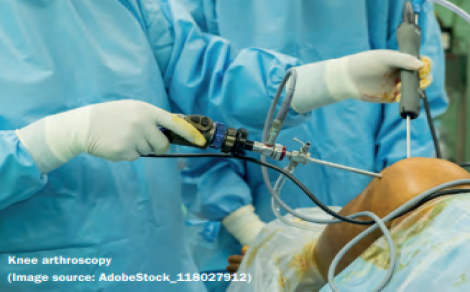 Reliability is crucial for electrically powered surgical tools and moisture ingress is a surefire route to premature failure. To maintain operational performance, design engineers must consider how to minimise moisture ingress and protect against its damaging effects. A moisture-resistant design will also provide longer-life surgical tools with a reduced total cost. Jon Culp, principal engineer at Portescap, explains how to combat moisture to maximise surgical tool design.
---
27 January, 2022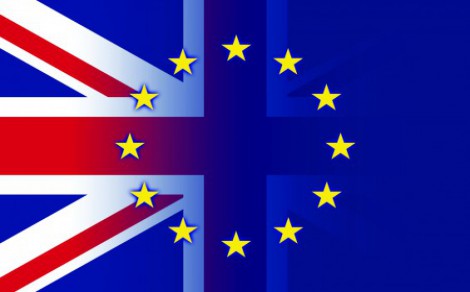 By Chris Johnson, director, SMB Bearings.
---
20 January, 2022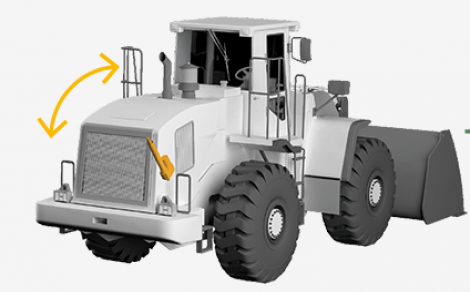 Ewellix has developed a smart electro-mechanical actuator with extended functionality, for use in demanding applications such as agricultural and construction machinery. 
---
06 January, 2022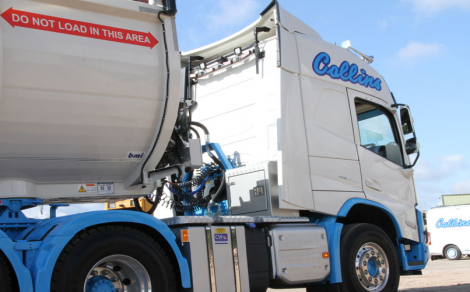 Commercial Vehicle Hydraulics has supplied Collins Earthworks with two FH13 540 6x4 heavy haulage chassis to add to the five new Volvo FMX 500 Globetrotter 6x4 tractor units for operation with ejector trailers from its headquarters in Kirkby-in-Ashfield.
---
14 December, 2021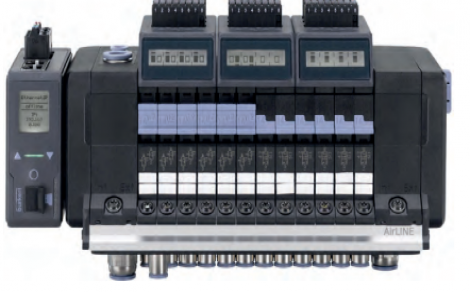 Precise and consistent dosing accuracy ensures product quality. However, as the repeatable accuracy of valve actuation typically declines over time, monitoring valve actuation is crucial. Failure to do so can not only reduce dosing performance, it can also lead to unplanned maintenance that will impact productivity and service levels. Implementing a valve actuation monitoring system is the answer. Greg Wainhouse, Bürkert's UK field segment manager for the water industry, explains how to monitor valve actuation rates.
---
13 December, 2021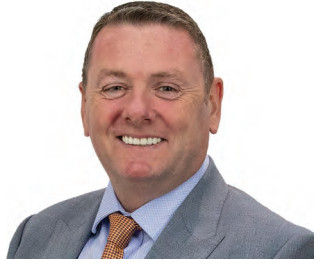 Ian Simpson: "The omnichannel approach is already the norm in the consumer space – now is the time for the fluid power industry to follow suit and in so doing reap all the major benefits that are to be had."
By Ian Simpson, divisional managing director, Flowtech Fluidpower plc.
---
04 November, 2021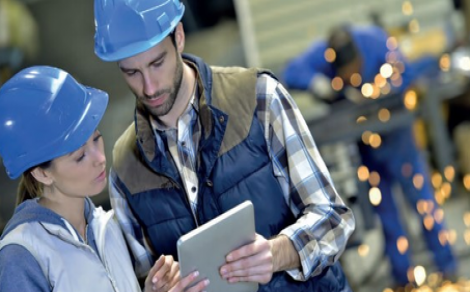 The recent Government push into addressing skills shortages in the UK is welcome – but is it too late, asks Chris Buxton, outgoing CEO, the British Fluid Power Association
---
27 October, 2021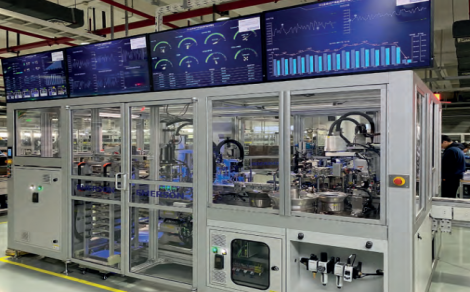 Emerson has announced the PACEdge industrial edge platform designed to help manufacturers accelerate digital transformation projects by enabling users to quickly create and scale up performance-improving applications.
---
07 October, 2021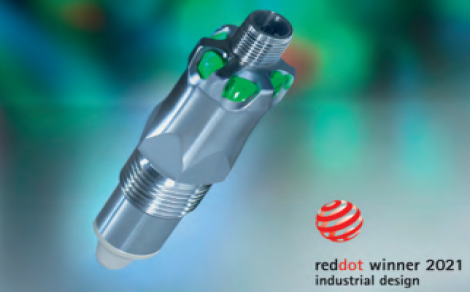 Achieving simple and effective confirmation of process transparency would be high on most system operators' wish list. For example, what medium is currently in the tank? Is the process proceeding as planned? Or are the values outside of the tolerance limits? The new KingCrown process indicator from sensor and instrumentation specialist Baumer presents this critical information to operators easily and conveniently at a single glance.
---
27 September, 2021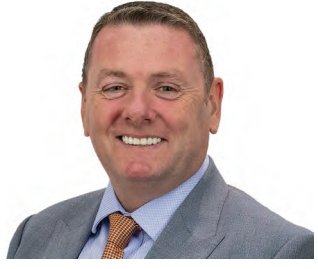 Ian Simpson: "Companies that don't embrace the digital advancements that are available to boost sales and cater for changing customer sales channels are going to be left behind or, in the worse-case scenario, go out of business."
By Ian Simpson, divisional managing director, Flowtech Fluidpower plc.
---
24 September, 2021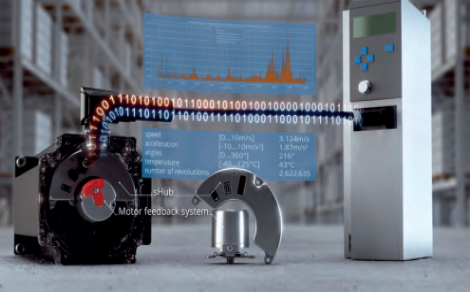 SICK has launched the sHub sensor hub, a smart add-on to its Hiperface DSL single-cable motor feedback system, which turns servo motors into a source of data for real-time condition monitoring and predictive maintenance of machines.
---
27 August, 2021

Parker Hannifin is expanding its ISOBUS Suite software by launching the full version of its ISOBUS Task Controller (TC) for standardised work management on agricultural vehicles such as tractors, harvesters and other self-propelled machines. ISOBUS TC functions as a link between FMIS (Farm Management Information System) software and implements controls on the vehicle, managing an ISOBUS task from FMIS and issuing accurate documentation of completed work and other relevant data. The major benefit for users is that farming becomes more precise and effective, while costs and time reduce. To help meet the demands of modern precision farming, ISOBUS TC is able to gather geo-referenced data using GPS. As a result, it is possible to plan location-based tasks by means of variable-rate prescription maps. Variable rate control can utilize vegetation growth map data captured by satellites and drones, or crop yield map data captured from the previous season by harvesters. The use of GPS also offers another type of functionality known as section control. During operations such as spraying, sowing or fertiliser spreading, farmers can avoid distributing the product twice in the same place by automatically closing sections of the implement in areas where application has already occurred. Parker's ISOBUS TC features an easy-to-use interface that provides an intuitive and simple way to configure even the most complex multi-function implements. Features such as clear product assignment and drag-and-drop functionality provide particular assistance. Besides the ISOBUS TC app, Parker's ISOBUS Suite software also includes an app for the ISOBUS Universal Terminal (UT), a user interface for ISOBUS-compatible implementations, and a file server for the ISOBUS network to facilitate easy data transfer.
---