23 July, 2020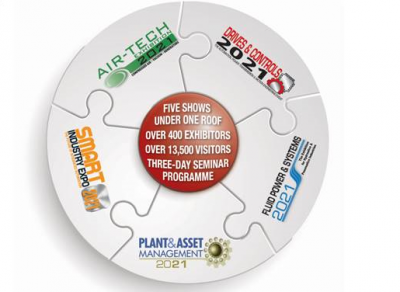 Following the 17 July announcement from Prime Minister Boris Johnson that exhibitions and conferences will be permitted in England from 1 October this year, DFA Media is busy preparing for its eagerly anticipated biennial co-located exhibitions and conferences, taking place from 25 to 27 January 2021 at the NEC, Birmingham. The shows, which will all adhere to strict COVID-secure practices in line with Government guidelines, will comprise Fluid Power & Systems, Air-Tech Exhibitions, Smart Industry Expo, Drives & Controls and Plant & Asset Management. For 2021, Subcon and associated shows will also join these co-located shows. These exhibitions will be run alongside MACH to form one of the largest industry events seen for many years in the UK, expected to bring over 40,000 visitors to the NEC over a single week. The co-located shows are being held in association with BCAS, BFPA, BVAA, GAMBICA, AEMT, EPTDA, CEA, BARA, PI (Profibus, Profinet), EPMA and MTC.
---
17 July, 2020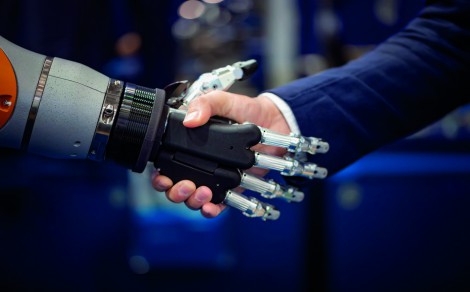 There is rarely, if ever, a one-size-fits-all approach to manufacturing. It is important that site managers know what considerations to make when choosing an industrial robot to automate their processes. Jonathan Wilkins, director of industrial parts supplier EU Automation, discusses what he believes manufacturers should consider when choosing what type of robot to invest in.
---
26 June, 2020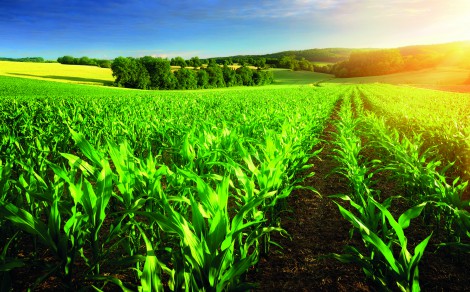 Agriculture in the future will see increasing use of scientifically precise farming techniques, where automated 'agro-bots' monitor, treat and work the land, using advanced technology designed to help maximise yields and minimise disease. With its extensive experience in automation and agricultural mechanisation, Yanmar is one of the companies showing the way in advanced field robotics research.
---
02 June, 2020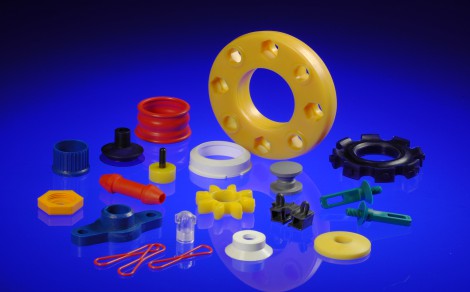 Mark Kelly, managing director of West Yorkshire based Fleming Seals and Polymers Limited (FSP) who are specialist design & manufacturers of components in high performance plastics including injection moulding, cast polyurethane, machines components, filled PTFE and sealing solutions, shares his experience of the benefits of an on-shoring programme and the change in direction FSP has taken since he bought the business two years ago.
---
14 May, 2020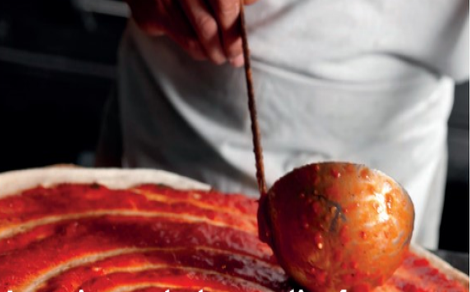 By Matt Hale, international sales & marketing director, HRS Heat Exchangers.
---
21 April, 2020


Seepex has recently launched the latest design of hygienic progressive cavity (PC)pump which has achieved EHEDGcertification, delivering the highestmicrobiological results with residue freecleaning guaranteed using CIP systems.
---
27 March, 2020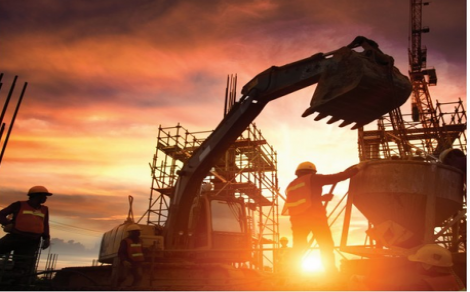 By Larry Kokklenberg, PhD, of Leath Group, LLC.
---
12 March, 2020
DFA Media, organiser of Air-Tech and Fluid Power & Systems Exhibitions and co-located shows, has been actively monitoring and following advice regarding the Coronavirus outbreak (Covid-19) over the past weeks. It has been decided that the shows will be postponed and rescheduled for 25th-27th January 2021, which will take place alongside MACH Exhibition. The co-location of events include:
---
05 March, 2020

Seawork, which was due to be be held in Southampton's Mayflower Park from 9 to 11 June 2020 has been postponed, however it will feature a series of short, informative addresses on the latest business imperatives in the commercial marine and civil engineering industries.
---
20 February, 2020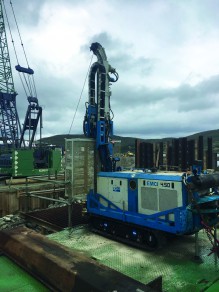 In the search for a smaller, more compact rig to add to its fleet of rigs, ground investigation contractor, Priority Geotechnical Ltd (PGL), has recently invested in the EMCI 4.50. Ground engineering and rock drilling company, Skelair International, assisted with the purchase of the EMCI 4.50 and it has already been used on a variety of projects in a short space of time.
---
31 January, 2020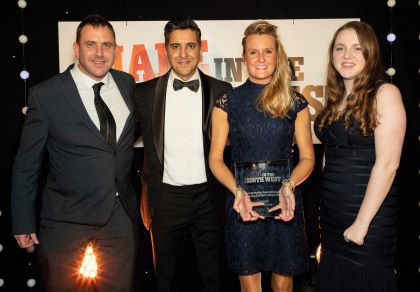 Dorset-based manufacturer Superior has been named as the best manufacturing apprenticeship provider in the south west. Superior, which is based in Ferndown Industrial Estate, scooped the Manufacturing Apprenticeship/Training Scheme Award at the Made in the South West Awards, held in Bristol recently.
---
09 January, 2020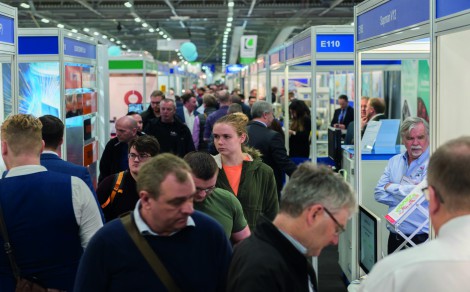 Southern Manufacturing & Electronics returns to Farnborough from 11 to 13 February 2020. The long-established show is the largest annual gathering of engineering firms in the south and a key marketplace for machine tools and other production hardware, components and engineering subcontracting.
---
02 January, 2020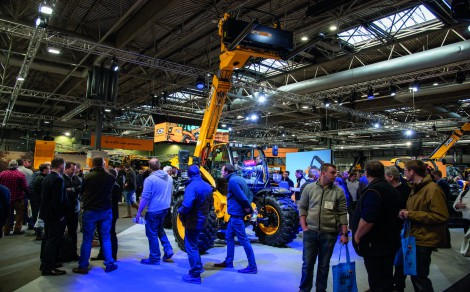 The LAMMA show built on its reputation as the UK's largest agricultural event dedicated to showcasing innovation when it returned to its new permanent indoor venue at the NEC in Birmingham on Tuesday 7 and Wednesday 8 January 2020.
---
17 December, 2019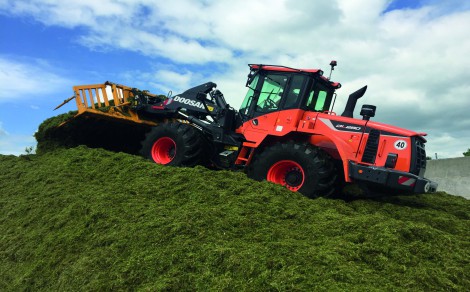 The highlight of the Doosan stand at Agritechnica 2019 in Hannover, Germany in November was the company's new DL280-5 wheel loader, designed specifically for agricultural applications.
---
06 December, 2019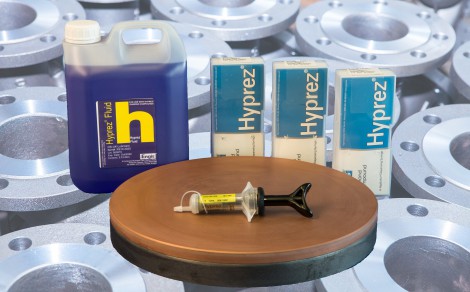 Engis UK, the European Division of Engis Corporation, has worked closely with ball valve manufacturers to develop a new lapping gel specifically for use in severe service ball valve lapping applications such as oil and gas production and petro-chemical refining.
---