Holmbury launches new website and Traceparts database
20 October, 2021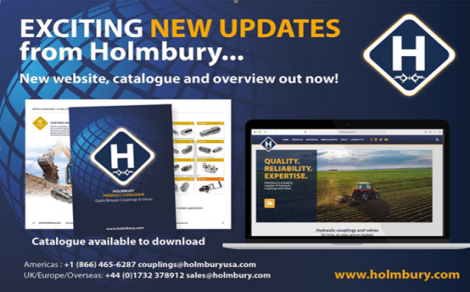 Holmbury. a leading supplier of hydraulic couplings and valves has announced that its new website is officially live. A great deal of work has gone into the new website to improve the customer experience and offer a wealth of information and downloadable content.
There customers will also find its latest full Catalogue and Product Overview, which have been fully re-designed for 2021/22.
In addition, Holmbury has also just launched its collaboration with Traceparts. This provides an extensive database of Holmbury drawings, models and design information. The company believes this will help new and existing customers streamline the process of scoping and integrating its products into any hydraulic system design.
https://twitter.com/holmburygroup
https://www.linkedin.com/company/holmbury/
https://www.facebook.com/HolmburyGroup
---