30 November, 2018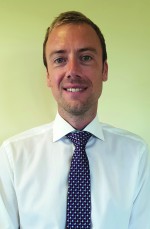 Ceetak Ltd. has appointed Ed Walklate as technical sales manager (Engineered Sealing Solutions Division, Bedford). He joins Ceetak from a major seal manufacturer and brings a wealth of knowledge and experience to further strengthen the company's growing engineering department.
---
30 November, 2018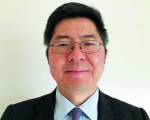 One of the University of Birmingham's leading scientists has been named among the UK's most eminent engineering experts. Professor Zhibing Zhang has been elected as a Fellow of the Royal Academy of Engineering in recognition of his outstanding chemical engineering research.
---
30 November, 2018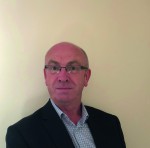 CEJN UK has welcomed Alan Boots to its sales team. He will be covering the business development and new business side of the team and will be tasked with growing the company's customer footprint in the UK.
---
22 November, 2018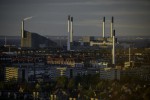 If you' are setting up a new business, or are an experienced entrepreneur with a long-established company, managing industry waste can be a challenge.
---
17 October, 2018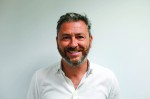 Aspen Pumps, the global designer, manufacture and distribution of condensate removal pumps and ACR ancillaries, has appointed Kelly Butler as group marketing director.
---
17 October, 2018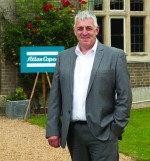 Atlas Copco Compressors has appointed Andy Lill as quality air business development manager in the UK. In his new role, Lill's primary goal is to create awareness with compressed air users that air treatment products connected to an air compressor are equally as important as the compressor itself.
---
17 October, 2018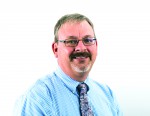 Webtec, the specialist manufacturer of hydraulic measurement and control products, has appointed Mark Ambelang as senior vice president of business development. Ambelang will join Webtec's existing team in Milwaukee, WI working closely with them to develop new and existing markets in North America.
---
10 October, 2018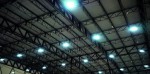 Figures have shown that companies spend almost £4,000 per year on their energy bills. It's clear to see that there's never been a better time for companies to take a good look at their gas and electric usage and find quick and easy ways to slash their bills. Becoming energy aware (and energy smart) can not only help businesses boost their bottom line, it can also dramatically reduce their carbon footprint – making for a more profitable, greener company all round.
---
07 September, 2018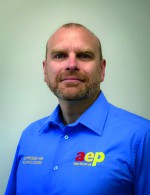 Steve Morriss had joined AEP as southern sales engineer. Morriss has worked within the compressed air industry for over 26 years and brings a vast range of knowledge from small compressed air systems to large turn key installations. He specialises in variable speed compressors and specialist drying solutions. Morriss comments that he prides himself in delivering that personal first-class service to customers.
---
07 September, 2018
Peter Brinton has joined Infinity Pipe work Systems as national Infinity technical product specialist. Brinton brings with him much proven experience from within the compressed air industry specialising in compressed air distribution and pipe work systems. He will support Infinity Pipe work Systems' distribution network with his technical expertise and will also offer a special service to those within the industry wishing to specify a product and include it within the design stage of any compressed air system.
---
07 September, 2018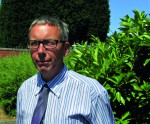 The British Pump Manufactures' Association further enhances the service offering to its 80+ members through the appointment of industry veteran Gary Wilde as its new technical services officer.
---
07 September, 2018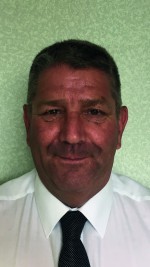 Interpump Hydraulics UK Ltd has appointed Keith Greenleaf as its new southern area manager. Greenleaf has nearly 30 years' experience in the hydraulic hose and fittings industry, having spent 20 years with the market leading mobile replacement hose franchise, including four years' ownership of a successful franchise. He then headed up the OEM service and development side of the business within one of the world's leading MRO distribution companies.
---
07 September, 2018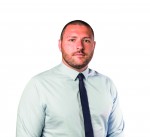 Thorite has appointed Tom Meachin as its new business development manager. Meachin started work as an apprentice repairing pumps and helping with site installations. After a short while in the aerospace industry, he joined a major pump manufacturer as a supervisor. A major career shift followed when he joined the Technical Sales team where he stayed until being appointed area sales manager.
---
30 August, 2018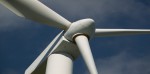 A new standard for the global wind industry has been announced by the members of the GWO stating that from 31st March 2018 technicians need to have a valid GWO BTT certificate in order to work on their turbines. BTT courses for this certificate can be gained through certified GWO Training Providers, such as nut splitters retailer, HTL GROUP.
---
22 August, 2018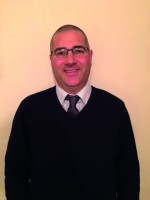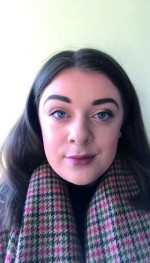 Holmbury Ltd. has made further new appointments in the company's ongoing commitment to grow its team and provide excellent customer care.
---