BFPA takes off in aerospace training
20 February, 2023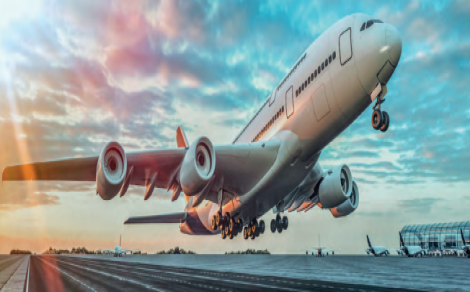 The British Fluid Power Association (BFPA) has been retained by a global aircraft manufacturer to form part of the company's education and training strategy, delivering a programme designed to meet the BFPA's Minimum Educational Recommendations (MERs) to delegates at its UK manufacturing facility.
This valuable training programme reflects the importance and value of having many of the aircraft manufacturer's employees educated to an industry standard within fluid power.
The BFPA has developed and launched a wide range of educational and training courses focusing on the world of hydraulics and pneumatics to support the fluid power industry.
Recognised and accepted Europewide training structure
Working with its European counterparts, the BFPA has developed a recognised and accepted Europe-wide structure that can lead to formal qualifications in fluid power.
Partnering with its membership, the BFPA has a UK footprint of 25 training centres, with 8 facilities delivering BFPA approved training courses to MER standard or higher.
With over 100 trained and approved hose assembly facilities, as well as offering a significant range of online/digital learning and educational programmes, the BFPA is one of the leading educational and training organisations in the UK with a client footprint from Europe, Australia, Central and Southeast Asia, India, Southern and West Africa.
For more information on the BFPA, visit www.bfpa.co.uk or call 01608 647900.
https://twitter.com/bfpaofficial
https://www.linkedin.com/company/british-fluid-power-association/
---