The new Flowtech is set to transform the way its customers buy
10 February, 2022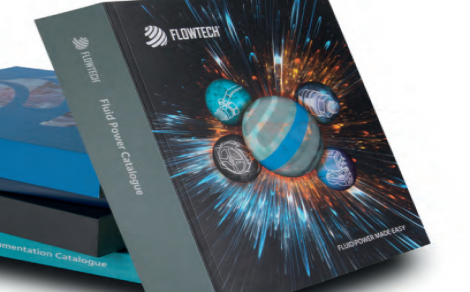 On 4 January, four well-established fluid power companies – Flowtech (formerly Flowtechnology UK), Indequip, Beaumanor and Hydravalve merged to become one business – Flowtech.
With the aim of transforming the fluid power market landscape, this single business now provides what it believes to be the most comprehensive range of fluid power, process valves and instrumentation products available from any supplier.
Best-in-class performance
Ian Simpson, divisional Managing director, comments: "We want to deliver best-in-class performance in everything we do, to help you and your business. The fluid power market is constantly changing and evolving; it's vital for our customers we're able to adapt to that environment. This merger gives us complete capability to do that."
The new Flowtech comprises four divisions – Pneumatics, Hydraulics, Industrial, Process Valves and Instrumentation. Committed to supporting customers' businesses with true sector experience (both 'on the job' and sales), each division has dedicated Sales and Technical teams.
Customers will have all the product, technical and sales support they need for simple or complex enquiries, stock management and product sourcing. Each division has a dedicated catalogue: expertly compiled, easy to navigate and packed with detailed technical drawings for quick and accurate reference.
Integration
The Flowtech website (www.flowtech.co.uk) has integrated all the products available from Indequip and Beaumanor meaning customers now have over 100,000 products at their fingertips and available to order 24-7. Combined with three logistics centres and over £14 million of stock for next-day delivery, this truly represents a fundamental change in the way Flowtech supports its customers.
Simpson adds: "Not only will you have access to this phenomenal array of products, we'll support you with our dedicated and experienced hydraulic, pneumatic, industrial, and process valve and instrumentation teams. Add in Flowtech's unparalleled service; next day delivery on orders before 10pm and the ability to direct to your customer's customer: I believe that we have built a business that can deliver the products and services required to maximise the incredible potential of the fluid power industry."
https://twitter.com/flowtech2021
https://www.linkedin.com/company/flowtechnology-uk/
---