New divisional director at Flowtech Fluid Power
08 August, 2019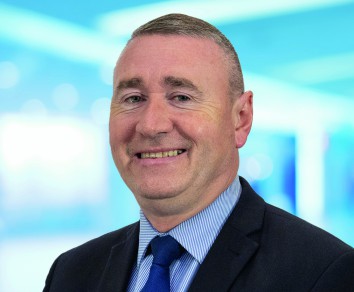 Flowtech Fluid Power, one of the largest fluid power distributor groups in the UK, has appointed Jon Burke as the new divisional director of its Systems and Services division. This new role will see Burke take responsibilities for Primary Fluid Power Systems in Liverpool, Branch Hydraulics in Gloucester as well as TSL, Lubemec, the newly formed Flow Connect and the on-site service business.
Under this new division the business will operate independently and as a cohesive team in order to provide complete fluid power solutions to customers across the UK and Europe.
Burke has over 25 years' experience in the fluid power industry and has a strong background in finance and operations. Having been with Flowtech Fluid Power since its inception in 2014 and prior to this enjoyed 15 years at Primary Fluid Power, including 2 years as general manager, he was instrumental in both financial and operational integration of new acquisitions into the group between 2014-2018. More recently, Burke has returned to lead Primary Fluid Power systems division in 2018, which has gone from strength to strength.
Flowtech Fluid Power comments that Burke is widely known for his ever-positive attitude and infectious personality, which have been key factors in further developing the strong team at Primary Fluid Power and strengthening strategic partnerships with both suppliers and customers. As a result, Primary Fluid Power has seen it largest growth for over 10 years.
Nick Fossey, chief operating officer, said: "Jon's vast experience across multiple disciplines made him the ideal choice to integrate our Systems and Services division. Under his leadership we are confident customers will receive the best possible solution and a world class service."
Burke added: "This is an exciting opportunity for our Systems and Services businesses to provide customers with solutions and services that go far beyond their expectations. We have multi-disciplined, highly talented teams who are passionate about delivering the right solution to the customer, every time."
---