MCO-I to supply Koch Fertilizer with production-boosting turbomachinery
17 August, 2021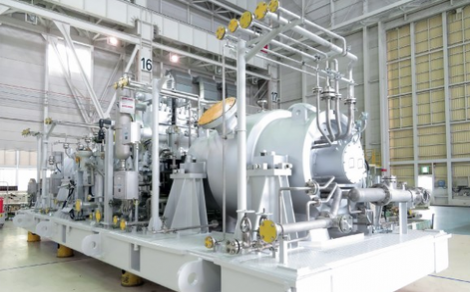 MHI Compressor International Corporation (MCO-I), designer and manufacturer of compressors, drive turbines, gear boxes and their control systems, will supply four compressors and two steam turbines during a revamp and expansion of Koch Fertilizer's ammonia production facility in Fort Dodge, Iowa.
Major revamp
As a manufacturer and distributor of approximately 10 million tons of fertiliser products annually, Koch Fertilizer has recently announced a $140 million revamp at its Fort Dodge facility to further improve reliability, environmental and safety performance. The investment will increase ammonia production capacity by 85,000 tons per year. In order to help meet these increased production goals, MCO-I will work in collaboration with Koch Fertilizer and its nominated EPC firm to supply turbomachinery including one SynGas compressor train and one process air compressor (PAC) train. Each train will be installed as 'footprint replacements' for the non-MCO-I SynGas and PAC trains onsite, to minimise impact to the existing facility's infrastructure.
Improved the efficiency and reliability
Steve Lucchesi, account executive, MCO-I, says: "MCO-I has proven and extensive experience working in large capacity ammonia applications and this order underlines our position as a premier vendor for compression in ammonia applications. MCOI's approach to flexible frame design enabled us to meet this project's unique requirements and spatial constraints with new, state-of-the-art turbine and compressor technology that will improve the efficiency and reliability of trains critical to ammonia production."
The equipment will be jointly manufactured and tested between MHI Compressor Corporation's (MCO) factory and MCOI's Houston facility. All machines will be delivered in Q2 2022.
https://www.linkedin.com/company/mitsubishi-heavy-industries/
---