Flowtech Fluidpower plc congratulates colleagues on recent BFPA Board appointments
15 July, 2021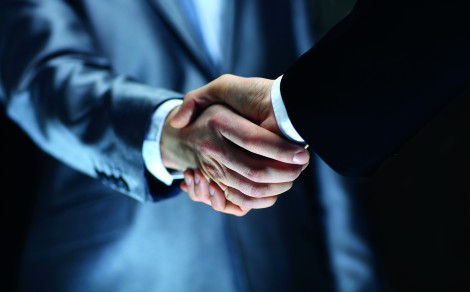 Following the British Fluid Power Association (BFPA) AGM, held virtually on 26 May 2021, two long-standing Flowtech Fluidpower plc employees, John Farmer and Rob Woodley, have been appointed as BPFA president and BFPDA chairman respectively.
Farmer, commercial director for Flowtech Fluidpower plc, moves on from his 18-month role as vice-president, and takes over from Hans Waltl as president for a two-year tenure. He has spent over 30 years in fluid power and five years involved with the BFPA. Among other strategic topics on the agenda, Farmer intends to champion education, recognising first-hand the ever-increasing challenge the industry faces in relation to talent management and succession planning.
Exciting opportunities
Farmer says: "It may not be fashion or high-tech IT; however, the fluid power industry provides numerous exciting opportunities, not just in engineering, but across multiple disciplines including sales, marketing, supply chain, logistics and increasingly data and IT, and education needs to start at a grassroots level."
As a disciple of fluid power, Farmer will make it his mission to spread the word and in turn will encourage members to donate time, to spend in schools and colleges, raising awareness about fluid power and breathing life into the industry.
Rob Woodley, managing director of Derek Lane & Co, has been involved with the BFPDA for for over 25 years and a member of the BFPDA council for nearly ten years. He is very much looking forward to the challenge of becoming the chairman and working with all of the council board members over the next two years, especially Stefan Gunter, sales director of Abdex, who will be supporting as vice-chairman.
High benchmark
Woodley says: "I have got to know many fellow Council members, vice-chairmen and chairmen over the years, all of whom have done an excellent job, I only hope that I can at least equal the sterling work they have achieved. My aim will be to take the baton from our previous chairman, Nigel Thomason and the great work he has done along with vicechairman Andy Connell. It goes without saying that the legacy of work Nigel has achieved in his tenure has been extremely important. The enforcement of best practices, training, codes of conduct and added value to the association has set a benchmark for the future and should not be overlooked. We are all experiencing unprecedented times, but I am sure with the back-up of the whole BFPDA team at Chipping Norton, and the wider BFPA Board & BFPDA Council we can raise the profile and promote the BFPDA further."
Integral role
Flowtech Fluidpower plc CEO Bryce Brooks comments: "Both Rob and John are well-respected figures within our business, and also the wider fluid power industry. Tremendous news and we fully support the integral role they will both play in helping shape the future of such a vital industry, as we have certainly witnessed over the last 12 months."
On behalf of the BFPA/BFPDA, CEO Chris Buxton adds: "I have known both John and Rob for several years during my tenure and can only speak of both individuals in the most positive of terms. To hold office with a trade association requires a rare mix of leadership qualities and altruism – a skill that both candidates have demonstrated consistently over the years. I know that they will be a great asset to the Association in what is a challenging time and I very much look forward to working with them."
https://www.linkedin.com/company/flowtech-fluidpower-plc/
https://www.linkedin.com/company/british-fluid-power-association/
https://twitter.com/bfpaofficial
---