Boosting glass vial and syringe production
29 April, 2021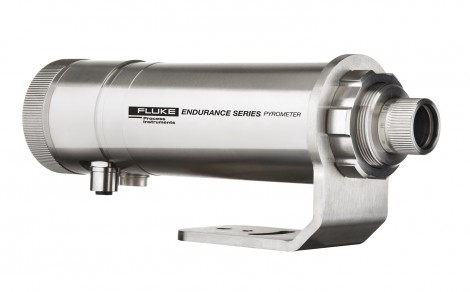 Fluke Process Instruments, the international manufacturer of industrial temperature measurement systems, offers powerful sensing tools for glass vial and syringe production that allow manufacturers to ramp up production while ensuring consistent high product quality.
Processes need to be optimised for high throughput and productivity now that the COVID-19 vaccination drive increases the demand for medical glass products. Fluke Process Instruments supports the medical glass industry in establishing application-specific temperature monitoring solutions that provide the comprehensive, accurate, and traceable data needed. The company manufactures data loggers and non-contact infrared sensors and advises customers on the correct choice and configuration for processes such as gob forming, glass pre-heating, shrinking, flanging, forming, cutting and annealing stress testing.
Non-contact solution
Spot pyrometers are a non-contact solution used to monitor temperatures both in moving lines and stationary processes. There are specialised wavelength models for measuring glass, and the Marathon MM, Endurance, and Thermalert 4.0 series provide options for very cost-sensitive applications as well as for the most advanced requirements.
Continuous monitoring
In addition, the ThermoView TV40 thermal imager is available for continuous monitoring of forming and sealing processes. Complementing the infrared pyrometry portfolio, the Datapaq Furnace Tracker line features high-temperature through-process profiling technology based on a data logger and thermal barrier. These systems measure the temperature of the products as they pass through the furnace via short thermocouples attached to the glass. The accompanying software facilitates process control, optimisation and validation.
For more information:
www.flukeprocessinstruments.com
https://www.linkedin.com/showcase/flukepi/
https://www.facebook.com/FlukeProcessInstrumentsAMS
---