Delta appoints Computer Controlled Solutions and tsb-bescom as authorised distributors
27 October, 2020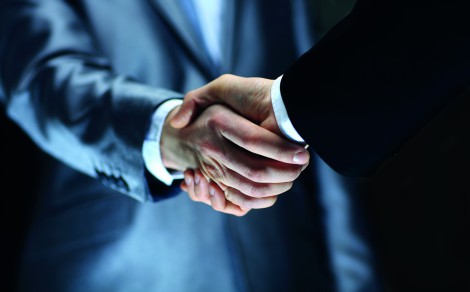 Industrial motion control manufacturer Delta Computer Systems, Inc. has welcomed Computer Controlled Solutions Ltd (CCS) of Warwickshire, UK as an authorised Delta distributor. CCS serves customers requiring software control systems, test machines, production machines and data acquisition systems in the aerospace, automotive, rail and renewable energy industries throughout the UK.
CCS has been an Alliance Member of National Instruments for more than 25 years. Delta Computer Systems comments that CCS has the expertise and experience to successfully integrate a custom LabView program into a test system with superior results. Adding Delta's products enables CCS to focus on engineering excellent software, while relying on Delta's RMC motion controllers to produce fast, micron level accuracy.
Proven track record
Delta adds that CCS has a proven track record of customer service and support. CCS capabilities include expertly building test systems from the ground up, or retrofitting new, modern control systems based around an RMC controller into an existing test rig, extending the system's service life. Delta adds that CCS brings its expertise in software control systems ensuring the best design and user experience.
Delta's CEO, Steve Nylund, comments: "With their strong engineering skills, CCS helps us with our goal of providing lasting value and exceptional support to our European customers. As Delta continues to expand our global presence, distributors that add value with their industry experience and content knowledge are critically important as our direct connection to the customer. We are pleased to have a strong engineering firm like CCS providing our products to the European market."
Complementary offerings
Delta has also appointed tsb-bescom of Duiven, Netherlands, as an authorised distributor for Delta's best-in-class RMC motion controllers. tsb-bescom offers customers in the Netherlands and Belgium a line of complementary industrial sensor and control technology.
tsb strives to offer more than simply access to well-known sensor and electronic brands. tsb's technical sales and engineering staff work with the customer to develop the best solution that results in a design that exceeds the customer's expectations. tsb's combined experience and technical knowledge is the extra added value that goes beyond selling parts and equipment. tsb offers products for several specific markets and applications including marine and offshore, renewable energy, food, packaging, metals processing, and rail transportation.
Steve Nylund says: "A key component to Delta's success are distributors who go beyond simply selling components and rather become an important resource to help the customer's project succeed. Having distributors across the globe who can support the customer before, during, and after the sale is critical to Delta's commitment to customer service and value. The addition of tsb-bescom is an example of Delta's long-term development in global markets."
---
AIR-TECH EXHIBITION


16 April, 2024, 9:30 - 18 April, 2024, 4:00




Hall 9, the NEC, Birmingham, UK

FLUID POWER & SYSTEMS EXHIBITION


16 April, 2024, 9:30 - 18 April, 2024, 4:00




Hall 9, the NEC, Birmingham, UK