COMPACT MINI BALL VALVES FOR TIGHT SPOTS
09 April, 2021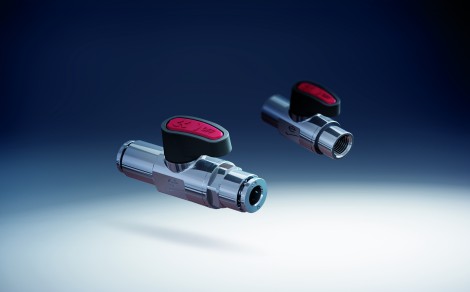 Responding to a growing demand for miniaturisation, CAMOZZI AUTOMATION'S new Series 29 Mini Ball Valves can be used to open or close air or fluids in industrial applications located in extremely reduced spaces.
The company says the miniaturised dimensions and light weight of Series 29 enables quick installation at any point in the system, with push-in connection or thread and compatibility with polymer tubing, adding to the valves' ease of use.
Series 29 is particularly suited for use in compressed air systems and hydraulic circuits. Other applications include industrial automation, plumbing and under floor heating systems.
Click here for the full release
t: 024 7637 4114
e: askus@camozzi.co.uk
w: https://store.camozzi.co.uk
---