ATAM introduces overmoulded valve connector range
10 December, 2020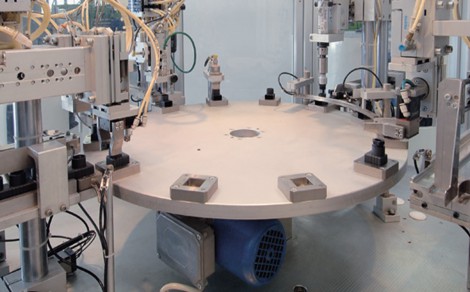 Encapsulated coil, industrial connector and sensor specialist ATAM has introduced a range of overmoulded valve connectors with IP69K protection rating, suitable for off-road vehicles.
The range comprises five new connectors in different designs and sizes, with technical features including integrated gaskets and captive screws giving superb endurance even in the most demanding of applications. The connectors are supplied pre-assembled with screw and gasket integration, thereby eliminating the risk of losing vital components during disassembly for maintenance.
The entire range has a protection rating ranging from IP65 to IP69K, making it ideal for 'dirty' applications where oils, chemicals, mud and water may be present. Polyurethane encapsulation gives durable performance and protection from contamination, even when used at a very low temperature.
Due to its acquisition of CNE, ATAM is now able to offer a complete range of valve connectors, available in self-assembly or with moulded cables for different application fields. The company's state of the art production lines ensure optimum productivity, combined with excellent quality control.
Synergy in the development and production of encapsulated coils and industrial connectors, combined with top class laboratory testing facilities, allow ATAM to simulate the combined use of the two products in a variety of conditions and scenarios, ensuring premium performance and reliability are achieved.
https://www.linkedin.com/company/atam-spa/
https://www.instagram.com/atamspa/
---