Hydroscand's new H24DC lightweight crimping machine – versatile for field performance
27 October, 2020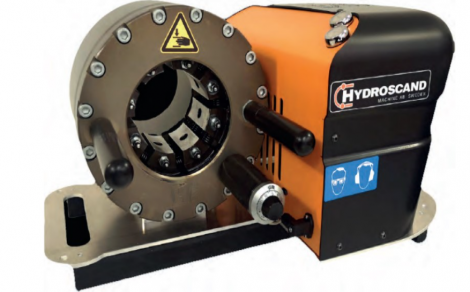 The new lightweight H24DC from Hydroscand is robust, easy to use, accurate and reliable, and is claimed by the company to be the lightest portable crimping machine on the market.
Its quick tool-change feature has a crimping range of 10-61mm, a crimping force of 140 metric tonnes and it can accommodate hose up to 11 ⁄2 inch diameter.
Weighing just 47kg it is 44% lighter than its predecessor, the H24DC. Its lighter weight makes it ideally suited to service vans that do not want to carry costly excess weight during multiple service runs – thus saving fuel.
The weight saving is gained by using specially treated aluminium during the manufacturing process. This, states Hydroscand, ensures high-quality performance and a long lifespan.
The H24DC lightweight is available in two power options – 12 or 24 volts.
---