Hydraulic fluids: Understanding the value high-quality zinc-based fluids can bring to operational productivity
26 August, 2020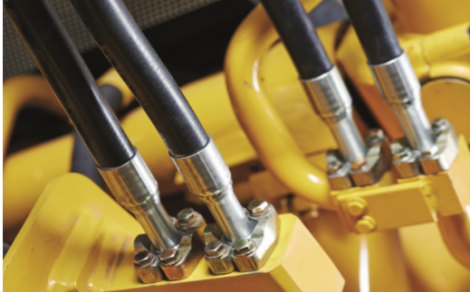 By Emma Mallinson, hydraulics global product marketing manager, Shell.
The ongoing COVID-19 pandemic has been a tale of two sides for businesses across the hydraulics industry. While some companies faced a reduction in demand, and therefore operations, over 30% of British Fluid Power Association (BFPA) members have been involved in supplying equipment (including ventilators and PPE) to the NHS as part of the UK's COVID-19 response, suggesting that others have faced a surge in outputs [1].
Whether the pandemic has accelerated production, or operations are scaling up once again as we enter the recovery phase, businesses across the industry need to ensure that their hydraulic equipment can work harder, and for longer. Increased outputs can place additional stress on hydraulic systems by creating hostile operating conditions through higher temperatures and pressures. When coupled with increasingly compact mobile hydraulic systems, with smaller oil reservoirs that restrict heat dispersion, increased peak oil temperatures and reduced fluid residence time, it can lead to damaging oxidation, sludge and varnish formation.
Ultimately, if not managed effectively, it is a recipe for hydraulic system failure. Operators must ensure that their hydraulic systems are ready to face the challenge of ramping up or restarting operations to help minimise equipment downtime and reduce Total Cost of Ownership (TCO). Given the turbulent economic conditions we are currently facing, there is little margin for error when it comes to efficiency and productivity. Investing in the right products for the right applications plays an important role in helping to ensure consistency of output, while mitigating the risk of delays and unplanned maintenance costs.
Why preventative maintenance matters
Protecting the hydraulic system against potential issues before they become a problem is essential to achieving productive and uninterrupted operations. This is why guarding against sludge and varnish build up – caused by the oxidisation and thermal degradation of oils – is such an important aspect of equipment maintenance. If left untreated, equipment failures can then occur from reduction of the spool-to-bore clearances in valves – leading to valve malfunction, the clogging of a suction strainer that will lead to pump failure, or damage to seals and O-rings leading to oil leaks and cylinder problems. These issues can result in increased equipment repair and replacement costs, which not only inhibit uptime but increase TCO. Therefore, this is something operators need to proactively avoid.
Simply waiting for a build-up of sludge and varnish deposits in the hydraulic system to arise can have potentially problematic implications. Being mindful of the bottom line, operators should prevent and tackle deposit formations at their source – hydraulic fluids. In order to do this effectively, it's essential that operators have a clear picture of what is available in the market to ensure that they are using oils which leverage the latest technologies and help boost the productivity, cleanliness and lifespan of their hydraulic equipment. There are a wide variety of tests on the market that allow manufacturers to examine every aspect of a hydraulic fluid, from thermal stability to oxidation and yellow metal protection.
---
AIR-TECH EXHIBITION


16 April, 2024, 9:30 - 18 April, 2024, 4:00




Hall 9, the NEC, Birmingham, UK

FLUID POWER & SYSTEMS EXHIBITION


16 April, 2024, 9:30 - 18 April, 2024, 4:00




Hall 9, the NEC, Birmingham, UK