How innovative leadership is helping SME manufacturers
12 August, 2020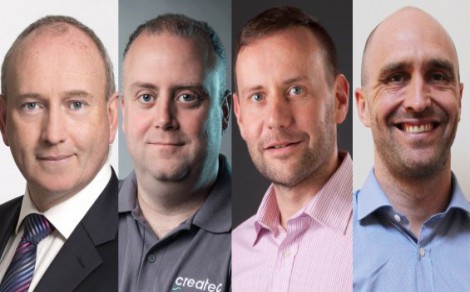 Manufacturers, supported by Made Smarter, have embraced a new approach to leadership during the coronavirus crisis.
Forced to close or reduce operations in factories and offices, owners and senior managers involved in the North West digital technology adoption pilot faced their toughest test as they figured out how to restart, reassure their uncertain workforce and customers, and recover.
Business leaders have revealed that changing their approach to the new needs of their workforce and business is helping them navigate the impact of the pandemic.
Agile leadership, flexibility, transparency, open communications and being receptive to learning from others have proved vital new tools for the future.
There is also a rallying call not to return to the old ways, as manufacturers look to recover and cultivate new paths to growth.
Donna Edwards said: "From the start of the pandemic Made Smarter has been in regular contact with leaders across the region offering support and advice. Our conversations revealed some striking changes in the traditional norms, attitudes and behaviours that guide leaders.
"They have demonstrated agility and adapted to an unprecedented and emerging situation to ensure people and companies have remained functional. New flexible approaches have helped individuals and teams cope with the intense challenges to their daily and working lives. In many cases they have used this experience to change longstanding practices and find better ways of doing things. At the heart of this need for change is technology, which has proved invaluable in allowing manufacturers to work remotely to maintain operations and communications and prompted SMEs to accelerate and broaden their adoption of digital tools."
During the COVID-19 lockdown Lancaster University Management School has continued to work with business leaders, through the Made Smarter Leadership Programme, giving them the time and space to discuss new challenges faced at these times and highlight new opportunities to innovate and develop.
Dave Clark, operations director at Createc, an imaging and robotics specialist based in Cockermouth, discovered the importance of being more flexible with individuals.
"While the pandemic highlighted the value of the team that you build around you, it has also revealed how vital it is to focus on individual circumstances," he said. "Our employees have faced many challenges outside of work. Casual engagements face-to-face in an office are important to make it easier to spot when someone needs help but working in a virtual space means you have to force conversations to get to the core of the issue. The result is that I have learnt to be more agile and nuanced about the way I approach individuals with different needs."
Chris Mayne, managing director at Forsberg Services, a Heysham-based engineering business which manufactures high-precision navigation solutions, believes agile leadership helped him navigate the most challenging periods.
---
AIR-TECH EXHIBITION


16 April, 2024, 9:30 - 18 April, 2024, 4:00




Hall 9, the NEC, Birmingham, UK

FLUID POWER & SYSTEMS EXHIBITION


16 April, 2024, 9:30 - 18 April, 2024, 4:00




Hall 9, the NEC, Birmingham, UK