Hydraproducts acquires Fluidlink Hydraulics
11 February, 2020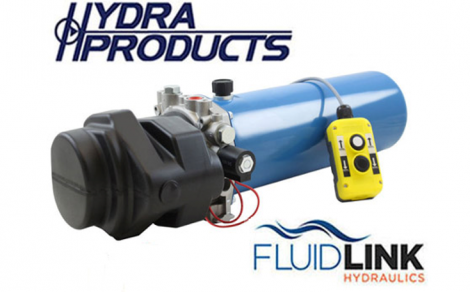 Hydraproducts has announced its acquisition of the business and assets of Fluidlink Hydraulics, Devizes.
For over 25 years Fluidlink has manufactured bespoke hydraulic power packs including the former Smiths Industries Mk3 power pack range which it acquired when taking over production back in 2002 after Smiths Industries closed its hydraulics company. Fluidlink focused on providing a highly customised product to OEM's throughout the UK and beyond.
The Hydraproducts team say they are looking forward to working with the Fluidlink team ensuring continued product supply and outlining plans for 2020.
Fluidlink Hydraulics says it has been trading very successfully, thanks to the Devizes team. Hydraproducts syas this acquisition reinforces its commitment to manufacturing hydraulic equipment in the UK.
Ben Lee, managing director of Hydraproducts commented "The recent acquisition of Fluidlink Hydraulics will help us to build on our production capabilities as well as being able to serve those customers that have been loyal to the Fluidlink and Smith Industries brands over the last 50 years."
---