Hydraproducts and Star-Tec merge
08 August, 2018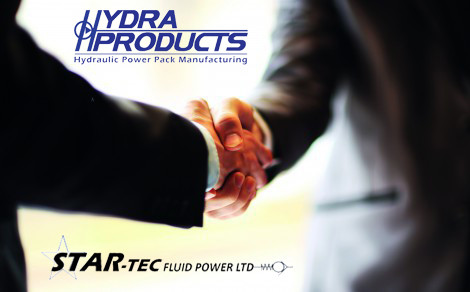 Hydraproducts has recently taken over the management of Cornwall-based Star-Tec Fluid Power Ltd's products and services in order to expand its activity in the hydraulic component supply field.
Hydraproducts has secured the component stock and consultancy services of Star-Tec, who had been operational for over 40 years in the supply and distribution of hydraulic components and accessories. Simon Rogers, Star-Tec's managing director and previous owner of RHP Hydraulics, will continue to offer his consultancy services, bringing his extensive knowledge of design and applications to Hydraproducts' current operation.
Hydraulic power pack components
Star-Tec was a primary UK distributor for OMT Hydraulic Components, Bergamo, Italy; a manufacturer of hydraulic power pack components, supplying bellhousings, couplings, filtration and accumulators to the UK hydraulics market. Hydraproducts will retain Star-Tec's expertise and connections in this area and with Rogers' help will continue to supply bespoke OMT bellhousing and coupling for hydraulic applications.
Hydraproducts' managing director, Ben Lee, commented on the recent acquisition: "This is a great step forward for Hydraproducts and has the potential to increase our production and general reach, opening up new target sectors and business opportunities. Simon has a huge knowledge of the hydraulics industry and as one of our long-term clients I am pleased he will continue to offer his expertise."
---