Fluid care sampling kits from Hydac
28 June, 2019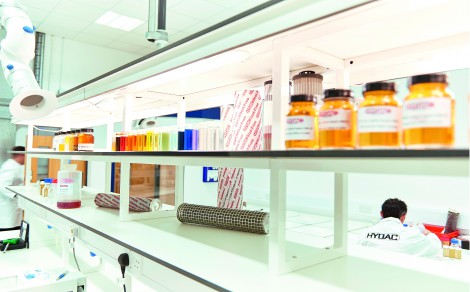 The condition of the fluid in systems is crucial for optimum machine performance. Hydac comments that it is committed to assisting companies in identifying the cause of any problems in their system through fluid analysis. The team in Hydac's UK fluid care laboratory can assist you with concerns raised from your analysis and advise of measures that can be put in place to extend the lifetime of your system's components and fluid.
The company has recently introduced the new Hydac fluid care sampling kits. The new kit is designed to make sampling as easy as possible, all the equipment needed to take quality samples is included in a convenient and recyclable cardboard carry case. Every kit purchased includes basic oil analysis for 12 x 250ml samples. Hydac's basic oil analysis package consists of:
• Microscopic contamination analysis
• Gravimetric content
• Particle distribution measurement
• Water content
• Conductivity
Additional testing can be arranged in advanced or added once the initial results have been received. With Hydac's experience and expertise, it can help identify further testing requirements or conditioning solutions if needed.
Hydac added: "Oil sampling is essential to gain a better understanding of a system's health, and our lab experts are on hand to guide you along the way, improving system uptime and maintenance."
---