Camozzi unveils new website
08 January, 2019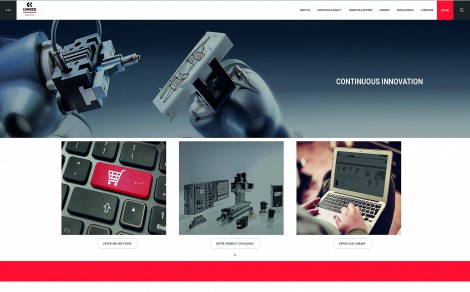 A new company website focused on enhancing the customer experience, has been launched by Camozzi Automation. The new design reflects customer feedback and incorporates significant improvements on its predecessor.
As well as a vibrant, clean and aesthetic look incorporating the new Camozzi Automation logo and global branding, the site aims to simplify navigation by making its most widely visited sections more easily accessible to users.
Customers can now find a link to the company's extensive product catalogue on the home page and are also able to quickly download CAD drawings and access its online store.
Camozzi Automation's managing director, Adrian Farnham, said: "The design of our new site has been shaped largely by listening to our customers and thinking about simplifying navigation from their perspective.
"We have made it less wordy, with far more visual content and easy accessibility to key areas. The feedback we have received to date suggests that the content is much more navigable and customers are having to spend less time online finding the information they are seeking, which is precisely what we set out to achieve."
---