PVL Limited appointed official UK Distributor for Weicon
13 November, 2018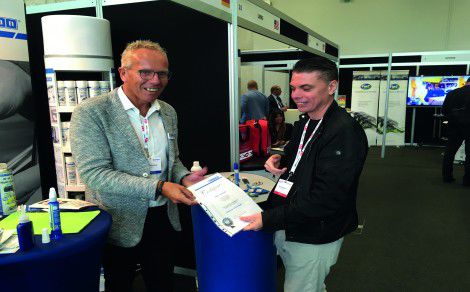 Pressure Vacuum Level Limited (PVL) – already a leading UK distributor for major global industrial switch and sensor manufacturers for pressure, level, flow and temperature applications – has been officially appointed a UK distributor for Weicon's full range of industrial adhesives and sealants, technical sprays and liquids, and high-performance assembly pastes and greases.
The product range of the Germany-based company has been formulated to satisfy the exacting production, maintenance and repair requirements of companies operating within all main manufacturing and engineering sectors.
Since 1947, Weicon GmbH & Co. KG has been producing specialty products for all areas of the industry in Germany. In 1967, Weicon also began developing and distributing a range of high quality cost-efficient cable stripping tools. The company is now represented worldwide in over 100 countries. Based in Munster Germany, Weicon also has subsidiaries in Dubai, Canada, Turkey, Romania, South Africa, Singapore, Spain and the Czech Republic and has a global distribution network.
Global reach
Neville Osborn, general manager of PVL, commented: "Up to now, Weicon has been almost unknown in the UK, which is a real surprise considering its global reach and in spite of the fact that the company's products comprise some of the most effective and wide-ranging solutions on the market – ideal for all types of assembly, repair and production no matter how challenging the application."
Osborn explained the background behind the new distributorship agreement. "For some time, PVL had been looking to further expand the core product ranges we supply to our wide customer base, which serves every major vertical industrial and mobile sector; from offshore oil & gas, construction, agriculture to a range of manufacturing and engineering verticals including pharmaceutical, food & beverage, automotive and process. With this goal firmly in mind, we visited this year's Hannover Fair and was soon attracted to Weicon's stand and its extensive range of adhesives sealants, sprays and complementary products."
Osborn continued: "During a detailed conversation with staff on the stand we quickly realised that Weicon's wide global customer base perfectly matched the sectors we served within the UK. As the conversation continued, we learned that although Weicon and its wide partner network supplied to over 100 countries worldwide, the company only had very limited representation within the UK. This soon led to a detailed discussion about PVL's long and proven pedigree as a distributor, ultimately culminating in the new UK distribution agreement whereby PVL will now be able to provide the full portfolio of Weicon products to our UK customers."
The right background
Norman Otto, area sales manager of Weicon, commented: "While Weicon has established a solid reputation across the globe over many years, the UK has been a market we have never fully tapped into. After speaking with Neville and the team at PVL we realised early on that here was a company that had just the right background and industry knowledge to represent our brand and product offerings as our distributor. You could say that, within the UK, Weicon has been nearly unheard of; with our new partnership with PVL this is now set to change."
Image - Ralph Weidling, managing director of Weicon GmbH & Co. KG (left), and Neville Osborn, general manager at PVL, discuss the new partnership at a recent exhibition in the UK.
---