Camozzi configuration tools make light work of valve island assembly
16 October, 2018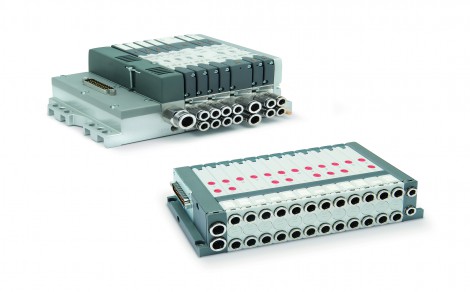 New online configuration software from Camozzi Automation is set to simplify valve island assembly for the company's OEM customers.
The online configuration tools will help simplify the selection process across the Series HN, F and Series 3 valve island ranges, complementing the UK based build service which is available on all Series F Multipole valves in sizes 1 or 2 and Series HN Multipole valves in 10.5mm or 21mm. The resulting valve islands are assembled on site and typically despatched within 24 hours.
Using the configuration tools, customers can get a comprehensive list of components along with a part number, which will simplify and speed up the ordering process, removing opportunities for inputting errors. The tools also allow users to download and preview a 2D drawing or 3D model of the finished valve island, giving precise dimensions.
The configuration assistants are equipped with useful tutorials that guide users through each stage of the configuration procedure, but this facility can also be deactivated if required. The completed island gives an overview of the commercial code, dimensions and number of remaining electric signals, presenting a schematic representation of the island showing type of electrical connection, type of subbases, possible separations on pneumatic channels and possible supply/exhaust plates, along with an indication of the validity of the finished configuration.
The tools can be accessed by visiting http://catalogue.camozzi.com and selecting the 'Configurators' dropdown menu at the top of the home page.
---
AIR-TECH EXHIBITION


16 April, 2024, 9:30 - 18 April, 2024, 4:00




Hall 9, the NEC, Birmingham, UK

FLUID POWER & SYSTEMS EXHIBITION


16 April, 2024, 9:30 - 18 April, 2024, 4:00




Hall 9, the NEC, Birmingham, UK