Fact or fiction?
26 September, 2018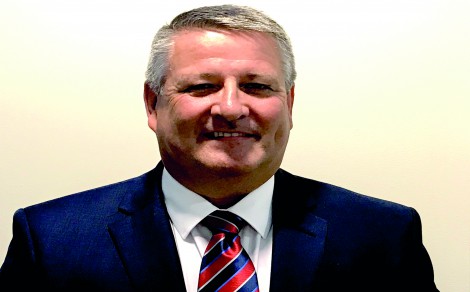 Roy Brooks, technical development officer at the British Compressed Air Society, highlights some of these common myths around the application of compressed air and vacuum and gives some handy tips on the correct course of action.
A frequent question we are asked is around the installation of a variable-speed drive system and whether it is the best solution for efficient part-load performance.
Variable speed drive compressors have an optimum tip speed range where they operate most efficiently. If the compressor load requirements fall outside of this range, other control options may provide a more efficient solution.
We recommend that customers should always speak to their compressed air supplier to consider the variety of requirements and thereby determine the most efficient compressed air solution for the application.
Air quality
Operators are also naturally concerned about air quality and how to optimise their system to reduce contamination. For example, it is often assumed that oil contamination is not present in atmospheric air, when in reality it can contain between 0.05mg/m3 and 0.5mg/m3 of oil vapour from sources such as traffic and industrial pollution. This can have a bearing on overall air quality and suppliers should always ensure that downstream air treatment equipment is specified correctly for the level of contamination present.
There is also a common misconception that filter elements should only be changed when the differential pressure (DP) gauge is indicating they should be swapped out.
Compressed air filtration is installed to improve air quality, whereas DP gauges are designed to flag up blockages – not the quality of air being produced. As a result, filter elements should be changed in line with manufacturer's recommendations, to maintain air quality. This is typically carried out annually.
Correct installation
When companies have invested in new capital plant or are upgrading an existing compressor system they want to be certain that the installation is performed reliably, efficiently and safely. This leads to a number of typical questions, where often the answer is surprisingly simple.
For example, customers often phone the BCAS offices to ask about the use of worm drive clips, believing that it is illegal to use these on pressure hose connections. In practice, there are no legal provisions which currently restrict or prohibit the use of such a clamping device.
However, the use of such clamps requires some skill to ensure that the joint made is sufficiently tight to provide a secure fitting once under pressure, but not too loose to cause slippage under pressure, so BCAS always advises to consult with the supplier or installation expert.
More details on the safe use of worm drive clips can be found on the BCAS Factsheet 103-1 via the BCAS website: www.bcas.org.uk
The legal obligations around the Pressure Systems Safety Regulations (PSSR 2000 S.I.128) also create much debate, with a common misconception being that all air receivers under 250 bar litres are exempt from the regulations. It is actually the case that all air receivers are subject to some, if not all of the regulations. In this instance, all air receivers under 250 bar litres must comply with regulations 7, 11, 12 and 15 of PSSR 2000 S.I 128, so again, BCAS urges customers to check with their supplier to make sure that all requirements are being met."
To help customers meet their obligations under the PSSR, BCAS offers a range of training options, including a one-day 'Understanding PSSR', a four-day Competent Examiner and a one-day Competent Examiner Refresher' course. Further details can be found on the BCAS website: https://www.bcas.org.uk/training/compressed-air-training-courses.aspx
---