PSSR update
26 October, 2018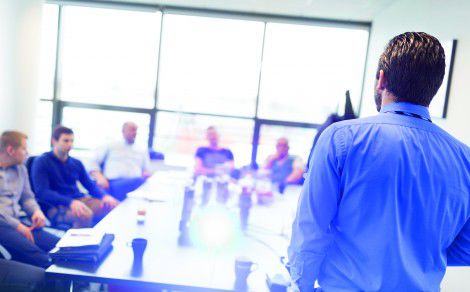 The Pressure Systems Safety Regulations 2000: S.I.128 (PSSR) are a key consideration throughout the installation, maintenance and safe operation of compressed air systems.
However, the regulations are not always fully understood so here, The British Compressed Air Society (BCAS) reminds us of what the regulations cover and how they should be interpreted.
Any business that operates compressed air or compressed gas systems will come under the criteria of the regulations. Of these, the majority must have their pressure system inspected and certified periodically by a competent person.
Legal requirement
The PSSR incorporates all compressed air/gas systems and no pressure system, however small, is exempt from the regulations. Even those systems currently operating under 250 bar litres are subject to regulations 7, 11, 12 and 15 and it is a legal requirement that these are implemented.
If a company is using a system or owns a system in excess of 250 bar litres and has not yet implemented a written scheme of examination or instructed a suitably qualified competent person to do so, then this is a breach of these regulations, for it states on page 29 Regulation 8 (1): "The user of an installed system and the owner of a mobile system shall not operate the system or allow it to be operated unless he has a written scheme for the periodic examination, by a competent person, of the following parts of the system." Failure to comply may result in prosecution under the HSAWA 1974.
To ensure compliance, all repairs and modifications must therefore be documented to provide evidence that the system remains safe. In addition, new designs must be approved for all pressure systems, which must then be constructed and installed correctly.
Maintenance and user training also form a major part of the legislation, to ensure the system is 'maintained so as to prevent danger', and all parties involved with the operation and service of a compressed air system must understand how it works and what to do in an emergency.
Training programmes
To help the industry navigate through the legislation, BCAS has developed a range of training programmes.
These include a one-day 'Understanding PSSR 2000 and Written Schemes Course' to provide an overview of the responsibilities when owning, using or installing pressure systems. This course is ideal for company directors, senior managers, facilities' managers and sales and service personnel responsible for pressure systems within their organisation.
'Competent Person (Examiners) Training Module'
Additionally, BCAS hosts a four-day 'Competent Person (Examiners) Training Module'. This course is designed for experienced industry personnel who wish to conduct the periodic examination process in accordance with pre-determined written schemes of examination.
The course includes comprehensive theoretical and practical assessment of PSSR 2000 and includes NDT training with assessment.
All successful candidates receive a BCAS-accredited five-year certificate of competence at the end of which, examiners are requested to return for a one-day competent person (examiner) refresher assessment.
BCAS is taking registrations for its latest courses. Visit www.bcas.org.uk/Events to find out more or email training@bcas.org.uk
---