SKF is the right pick for hydraulic cylinder manufacturer
16 August, 2018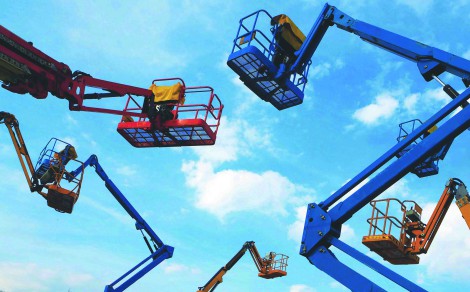 SKF recently came to the aid of a manufacturer of hydraulic cylinders for mobile applications who had been experiencing problems with leaking seals on a cherry picker application.
The manufacturer had been appointed to design and manufacture a rotary union that would be capable of transferring oil to the hydraulic controls on a range of cherry pickers via eight pressure ports. Unfortunately, the seals supplied for this system were tending to fail as a result of excessive friction between the sealing elements and their mating surfaces, leading to hydraulic fluid leakages.
SKF, which is able to provide both machined and moulded seals on short lead times, was invited to help solve this problem, and suggested that a custom machined seal kit, based on its R10-XS, S01-P, A02-A and F01 seals, be prototyped and tested on the rotary union. Tests were duly carried out on the machined prototypes, which proved successful. Orders were subsequently placed for production quantities of the equivalent moulded seals.
SKF was able to provide this solution in just two weeks, due to its ability to respond quickly to custom seal requests. Moreover, it was able to demonstrate the advantages of producing prototype seals using machining techniques and then manufacturing them in production quantities by moulding, ensuring tight control of costs.
---