Precision control for CIP processes
27 June, 2018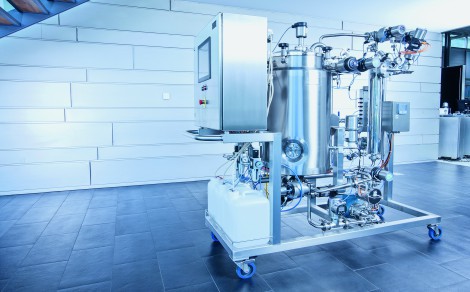 9. Having considered the control of the CIP process, further improvements can often be made to the control valves associated with the manufacturing process itself. By minimising dead flow areas and optimising the surface finish inside the valves, the efficacy of the cleaning process can also be improved.
10. At the same time, care should be taken when selecting control valve designs, especially in relation to the chemical resistance of the seals. The composition of the cleaning process and the chemicals used in it will determine the materials that should be specified for the sealing elements of the control valves.
Take advantage of an existing knowledge base
Using a combination of detergents, water and heat, the process offers a very efficient method of cleaning vessels and pipework without dismantling it. However, there is rarely a 'one-size-fits-all' solution to fluid control applications, especially when excellent hygiene standards need to be maintained. In these situations, the best advice is to work closely with experts and manufacturers that can provide useful insights to the finer points of system design.
As an established designer and manufacturer of process control valves, Bürkert Fluid Control Systems has extensive experience in creating tailored solutions that meet a wide range of CIP specifications and deliver reliable service. In many cases, taking a modular approach to building the control system is often the most cost-effective. In this respect, Bürkert has an extensive range of products including valves, sensors and process controllers that can be integrated to deliver the most effective control of the installation.
---