Camozzi name change reflects broadening knowledge and knowhow
12 June, 2018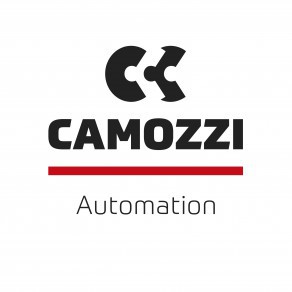 Camozzi Pneumatics Ltd. has changed its name to Camozzi Automation Ltd., reflecting its expansion into several new specialist areas, utilising the multitude of technologies now being offered by the Camozzi Group.
Camozzi began as a supplier of high quality pneumatic components over 50 years ago and in recent years has expanded its portfolio to include a host of complementary products aimed at serving a wide range of customers in the industrial automation marketplace.
Adrian Farnham, managing director of Camozzi Automation Ltd., said: "These are exciting times for Camozzi as we continue to diversify our product range, move into new sectors, increase our capabilities and invest in new products, personnel and resources. The new company name captures the broadening of our portfolio of solutions which has now expanded far beyond just pneumatics."
The company's logo has also been updated to mark the change of name, but retains the instantly recognisable 'three C's' element, denoting the three founding Camozzi brothers Attilio, Luigi & Geromino.
---