Bürkert and the holistic approach to Industry 4.0
27 October, 2017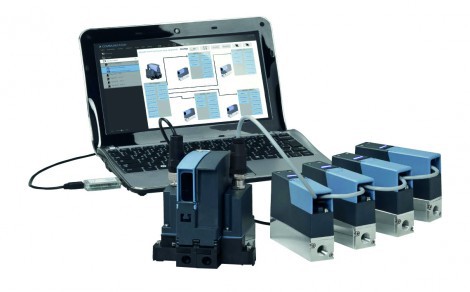 The term 'Industrie 4.0' was originally coined within the context of a project related to the German government's commitment to promoting computer technology within the manufacturing. 'Industrie 4.0' then became the main theme of Hannover Messe in 2011 and almost immediately gained a lot of traction as one of the most important 'on trend' topics within technical journals around the globe.
By now, most engineering and manufacturing professionals will have at least a basic grasp of what Industry 4.0 means or pertains to; namely, technologies such as cloud computing and cyber-physical systems – smartphones, laptops etc. integrated with the physical processes a company might have on the manufacturing shop floor to control or monitor their performance.
But, to what extent is the intention of Industry 4.0 – to achieve greater efficiencies through greater connectivity between computer/cyber technologies and things in the physical world – becoming embraced and realised by manufacturers, or is it still mainly a theoretical ideal?
Re-appraising companies' solutions requirements
According to Heribert Rohrbeck, managing director and CEO of Bürkert Fluid Control Systems, Industry 4.0's envisaged and intended changes are indeed becoming real, step by step. He maintains that dialogue about the concept provides manufacturers and their technology/equipment suppliers with the chance to re-appraise the types of solutions necessary to truly bring Industry 4.0 to life and to conceive genuinely valuable solutions for their businesses.
"It is clear that simply developing and marketing individual components designed with Industry 4.0 in mind will not suffice," he said. "The basic foundation must also be in place. The key concepts here are the wish for bespoke yet cost-effective products as well as efficient handling of small order quantities starting from batch sizes of 1, with short delivery times. This requires maximum flexibility both from the production facilities and in the supply of materials and, of course, on the part of employees. As a result, every company is facing its own fourth industrial revolution that it must overcome by itself in order to be fit for the future."
Within the context of fluid control solutions, Rohrbeck explained that Bürkert offers, and continues to develop, a range of solutions designed to fully realise Industry 4.0. One example he cites is the EDIP (Efficient Device Integration Platform) communications platform, which enables intelligent networking down to the level of sensors and actuators.
"Although these types of innovations are positive and important, they are ultimately only beneficial if the right foundations are in place," he said. "Rather than operating solely in just one sub-area, companies must therefore adopt a holistic approach in order to maximise the measurable added value for the customer – or better still, for the customer's customer. The foundation of this is founded on a whole range of different competencies, all of which must in turn be closely aligned with one another."
---