Rapid EU data transition agreement needed
22 September, 2017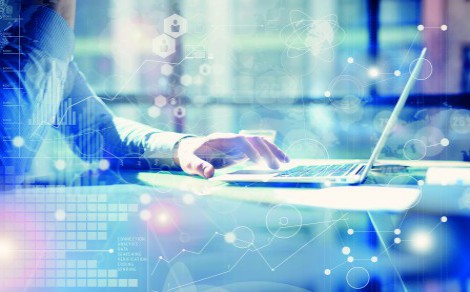 An interim deal on data must be part of comprehensive EU transitional arrangements to prevent the UK's £240 billion data economy falling off a cliff edge, CBI deputy director-general Josh Hardie said in a keynote speech to the CBI's National Cyber Security Conference in London this month.
Hardie underlined the importance of rapid agreement to ensure that the exchange of data with the European Union can continue smoothly after March 2019.
On future data protection laws, Hardie commented: "Data is the currency of our modern economy, so it's great to see British businesses across all sectors putting data at the heart of their work. The UK Government has taken the right steps by introducing the new Data Protection Bill and committing to the EU General Data Protection Regulation (GDPR). But in the long-term, we need an 'adequacy decision' with the EU, where the UK can prove our data laws and business environment meet EU standards."
He continued: "Adequacy is the gold standard for data flows and is proof that a country has a business environment that really protects data. But unless the Brexit negotiations find another way, getting such a deal would mean first becoming a 'third country'. In other words, we'd need to leave the EU before that process could even begin.
"The last major data deal between the EU and a third country was with New Zealand and that took four years. We don't have four years. We can't afford to wait for that deal to be made because businesses are facing decisions today."
Scratching of heads
On the importance of getting a data deal with the EU, Hardie said: "We currently have clear data laws based on clear agreement with the EU. But with no deal on Brexit, that certainty disappears. Without a firm legal basis for data processing, we risk leaving business leaders scratching their heads, facing fines on one hand and extra costs to comply on the other. Trying hard to plan beyond Brexit but not knowing what to expect.
"With Brexit on the horizon, the UK is approaching a data cliff-edge. GDPR comes into force on 25 May next year – just 44 weeks before we leave the EU. So, when the clock strikes midnight on 29 March 2019, we need a bridge to the new future which keeps things simple, minimises disruption and maximises continuity.
"We need to get the right transition deal on data in place that will protect our data-driven businesses, that is part of a wider transition deal. A deal that allows businesses to carry on doing what they do best, creating jobs for real people in communities across the UK.
"Following CBI calls, we're pleased to see the UK Government recognise the need for a transition deal and adequacy in its recent working paper. The important thing now is to deliver on that quickly."
Vital bridge
On the impact of uncertainty on businesses, Hardie said: "Without this vital bridge, firms risk being left with no legal certainty when transferring and processing data. We can't let that happen. Because the people this will impact the hardest are the people running small and medium-sized firms, who are already finding the transition tough.
"This isn't just an academic argument. It really will affect jobs, growth and prosperity across the UK. But if we can get the right transition deal in place, we can protect our data-driven businesses and the £240 billion they bring to our economy.
"And more than that. We can give our digital businesses and their world-leading talent the chance to excel in the digital economy. Business stands ready to do what it can to make that happen. Now we're calling on the UK Government to do the same."
---