Five digital trends to help succeed in the oil and gas sector
02 February, 2023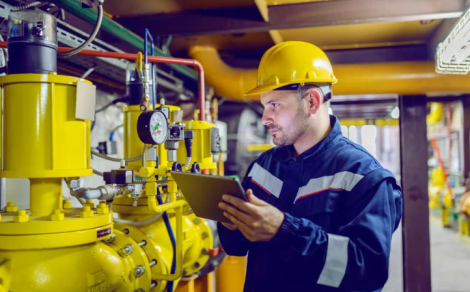 Joanne O'Donnell HR manager at HTL Group looks at the latest digital trends and innovations that will drive the future of the oil and gas sector.
In order for the industry to resist the rising pressure and succeed, it needs to adopt a digital-first approach. Digital innovation is key for mitigating the oil and gas crisis and working more efficiently.
Increasing oil and gas prices are raising significant concerns amongst consumers. However, that's putting a lot of pressure on oil and gas companies, which are faced with shortages and new demands.
Below are the latest digital trends and innovations that will drive the future of the oil and gas sector:
Robotics & automation
In order to promote safety while working under pressure at an oil and gas site, it's important to reduce manpower and make use of robotics and automation. Additionally, this will increase efficiency and the speed of operations, and lower the risk of human errors.
According to Frost & Sullivan, the global gas and oil automation market is growing exponentially in attempts to recover from COVID-19 and meet the increasing demands for efficiency, safety, and sustainability. It is expected to reach £18.69 billion by 2025, which is a 43% increase since 2020. It is also growing at a compound annual growth rate of 7.5%.
Safety first – digital equipment testing
Oil and gas sites can pose a significant safety threat to workers. While there might be certain safety procedures, such as eliminating hazards and providing Personal Protective Equipment (PPE), they're not the most robust safety solutions.
Quality analysis that adopts quick and efficient solutions is best suited for providing regular safety examinations of systems and preventing incidents. For example, Enerpac's Safe T Torque Checker validates and tests the exact torque equipment used on-site, such as pump, wrench, and hose, to give an accurate digital read-out. That way, it instantly validates the performance and safety of the entire system, thus minimising errors and incidents.
Big data analytics tools
Large volumes of data generated every day are a major part of the daily operations in the gas and oil industry. Data is extremely important as it provides great insight into both production and performance, which then feeds into optimisation processes and the development of AI-driven algorithms and models.
Nevertheless, this data often tends to be unstructured. That's where big data analytics tools can help structure and analyse data, in order to streamline complex operational processes and reduce costs.
Laser scanning and 3D printing
One of the major issues oil and gas companies are facing is the extended downtime associated with the sourcing of complex, customised stand-alone parts. This is causing significant losses of revenue.
Laser scanning of every part of the impeller 3D models, accompanied by 3D printing metal fabrication can reduce the downtime by months and help optimise operations. 3D printing doesn't require tooling and can replicate lightweight structures with complex internal components. This is a great solution, especially for low-volume projects.
Substructural simulations
Companies often have difficulties monitoring the structural integrity of offshore assets and subsurface.
3D modelling and substructural simulations can provide real-time data and visualisations. This offers greater accuracy, information about potential issues, and ways to minimise planning time. Data is collected through sensors on the ring and analysed using cloud-based solvers. This can help establish risks that can impact the safety of the reservoir, as well as provide a new perspective on structural design.
Jumping on the digital innovation wagon can significantly help oil and gas companies mitigate the current challenges and stay afloat in a competitive market. Not only that, but the current digital trends can help increase the efficiency of operations, provide better worker safety, and reduce costs. This is all while continuously innovating how to improve processes and technology.
https://www.linkedin.com/company/thehtlgroup/
---