BPMA delivers bespoke pump training in Baku
12 July, 2023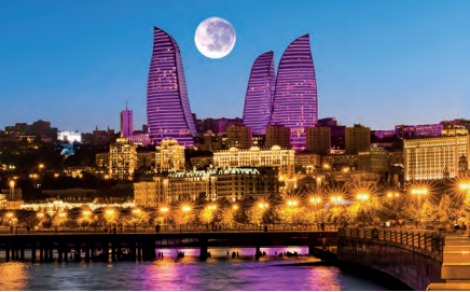 When Rapid Solutions, the global provider of electrical, instrumentation, hydraulic and mechanical engineering services required some dedicated pump training for staff working on a project in Baku, Azerbaijan, the BPMA was quick to act.
With local engineers already booked on to the maintenance project, flying them to the UK was not an option, and the e-learning offering did not quite provide the required content. However, on understanding the importance of providing the correct training modules ahead of the project work being undertaken, a bespoke training course was created, and then delivered by a BPMA lecturer in Baku.
Specific to the eventual work being carried out, the specially configured course drew on elements contained in the BPMA's established Pump Fundamentals, Testing and Systems, and Pump Repair courses, whilst also covering the presence and implications of viscosity on the behaviour and performance of rotodynamic machines, along with any system pipe losses
The training included modules that covered the classification and specification of machines for API 610 and 685.
Details of the design changes that are expected in API compared to standard industrial and utility pumps were addressed, outlining where the design is more robust, whilst being able to maintain dimensional standards.
Additionally, the importance and impact of critical machine clearances, how to maintain the clearances and the opportunities with new non-metallic materials to reduce the clearances and recover the efficiency and performance of the machines were also included.
The course was designed and formatted inside two weeks, to accommodate the client's requirement of commencing site work by the 1st May, with an added level of complexity caused by the staging of the Azerbaijan Formula 1 Grand Prix over the weekend of 28th30th April in Baku.
Full details on the full programme of training courses offered by the BPMA can be found on its website: https://www.bpma.org.uk
https://www.linkedin.com/company/bpmapumps/
---