3t EnerMech JV appoints new vice president to reinforce global growth
21 June, 2022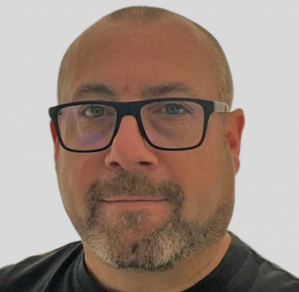 Provider of training, technology and simulation solutions, 3t Energy Group (3t), and EnerMech a specialist service company delivering integrated solutions for complex energy and infrastructure projects, have announced the appointment of Paul Attrill  (pictured) as vice president of sales to the 3t EnerMech joint venture.
3t EnerMech is a strategic alliance combining expert instruction, facilities and knowledge from 3t Energy Group and EnerMech to create sustainable training management solutions.Based in the UAE, Attrill has been instrumental in the growth of 3t's global operations and for the past 11 years he has lead expansion in key regions including China and the Middle East. With continued success in also Qatar and Guyana, Attrill and the combined global EnerMech and 3t team will lead the growth strategy to shape the future training requirements for the 3t EnerMech client base.
Launched in 2021, 3t EnerMech has already secured a significant contract with the Guyanese Government to develop and deliver key skills programmes for Guyanese nationals. Together with a pioneering venture with Orinduik Development Incorporated a new Training Centre is being constructed which will deliver Guyana's first in-country, state-ofthe-art training facility for the local workforce. The achievements to date will harnesses the extensive track-record of 3t EnerMech solutions through sectorleading businesses 3t AIS Survivex, 3t Drilling Systems, 3t Transform and EnerMech. With a focus on leading training and competency solutions encompassing a blend of traditional training, digital learning technologies and training compliance management platforms, the joint venture supports its global clients by enhancing and developing its clients' people for a safer and more efficient workforce.
Attrill says: "I am delighted to be moving into this new strategic position to drive the growth of 3t EnerMech and support our global client base through our industry-recognised blended approach of traditional in-person training and digitalised workforce management solutions. Being part of 3t Energy Group's continued growth over the past decade has allowed me to see the incredible value our training solutions bring to our client-base, specifically through the Energy Transition and supporting our customers to become safer and more agile. I'm excited to be working with new colleagues from EnerMech and the next phase of our global growth strategy to shape the future of training for the range of sectors we operate in."
Kevin Franklin, CEO of 3t Energy Group, adds: "It is an exciting move for both Paul and 3t EnerMech – Paul has extensive experience with the Group, its businesses and global operations. With our ongoing focus on domestic and international growth to deliver solutions for a safer and more productive workforce, as a Group we also have a committed team to deliver our environmental, social and governance (ESG) responsibilities. We are fully invested in building a strong and committed organisation to aid our growth strategy by transforming training with technology and help solve our clients' training challenges, particularly within new emerging markets."
https://www.linkedin.com/company/enermech/
---