Thorite seals partnership to supply GWE Eco-Max voltage optimisers
12 May, 2022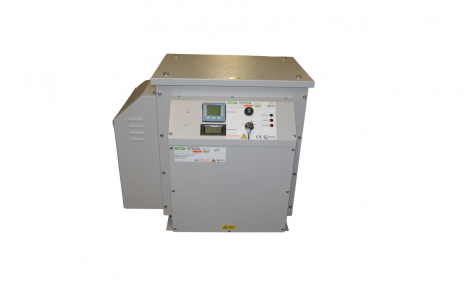 Air and fluid power specialist Thorite has entered into a new sales partnership with GWE, the UK-based original manufacturer of voltage optimisers (VOs).
The partnership to supply its bespoke energy-saving EcoMax VO to the industrial market is a first for Sheffield-based GWE and will significantly enhance Thorite's energy-saving products and services offer.
Voltage optimisers regulate the power supply into a factory or other building to ensure electrical equipment is not receiving more energy than it needs to function efficiently. They are becoming increasingly popular in the industrial sector as companies seeking to operate in a more sustainable and cost-efficient way.
Saving energy for industrial, commercial and domestic clients
GWE first developed a bespoke system for optimising the voltage supply in Sheffield's power-hungry steelworks. Its UK-manufactured Eco-Max systems are now installed around the globe, saving energy for industrial, commercial and domestic clients in the private and public sector.
Bradford-based Thorite is an independent provider of air and fluid power products, systems and services. It has developed a comprehensive energy efficiency service which combines state-of-the-art technology with aftermarket support and maintenance to help clients reduce both their costs and their carbon footprint.
Mark Yates, head of Sales and marketing at Thorite, says: "We're delighted to be the first industrial supplier of GWE's Eco-Max in the UK. GWE are the leading experts in their field and, as one of the first companies to achieve the ISO 9001:215 accreditation, they bring a guarantee of quality and reliability.
"The industrial Eco-Max VO has the potential to save our clients significant sums of money by ensuring they are not using more electricity than their equipment needs and will significantly enhance our bespoke energy efficiency offer."
Chris Berry, head of sales and marketing at GWE, adds: "This is a first in the industry and we are excited to partner with a market leader in Thorite. By combining our years of expertise in our own fields we are delighted to be able to offer the industry a solution to what is a very challenging time for many.
"Thorite are forging a path with their comprehensive energy efficiency service, so were a natural fit for GWE. We're confident that they'll bring real added value to the partnership."
https://www.linkedin.com/company/thorite-thomas-wright-thorite-group-ltd-/
---