Powering the future of global industry
15 May, 2018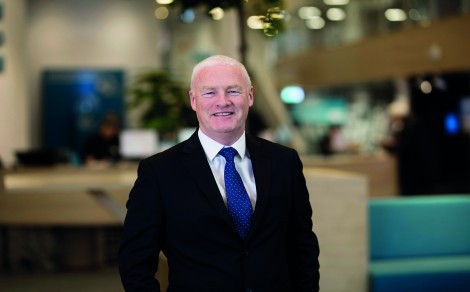 At a recent event in Alexandra Palace, London, the leadership team of the Atlas Copco Power Technique business area outlined its strategic vision of how mega-trends such as digitalisation and the construction of smart cities will be powered by cleaner and more connected energy source technologies.
Under the theme 'Powering the Future', Atlas Copco explained how its latest advances in air, power and flow technologies – such as portable compressed air machinery, electrical generators, dewatering pumps and light towers – have been designed to reduce both carbon and noise emissions, providing end users with more efficient operation and lower cost of ownership.
The company said these advances will allow professionals working across multiple industry sectors – from construction to manufacturing, equipment rental, utilities, oil and gas, demolition and above-ground mining – to make the most of opportunities presented by mega-trends, while overcoming forthcoming legislation such as new emission regulation changes.
Three pillars
Andrew Walker (pictured), president of the Atlas Copco Power Technique business area, commented: "Our core competency is providing power solutions to thousands of sites all over the world. We are now focused purely on three pillars – air, power and flow – and will continue to accelerate our research and NPD efforts in these areas to pioneer the technology of the future."
A number of new and recently introduced machine, rental and service focused developments – designed to reduce both carbon and noise emissions, and increase energy efficiency –
were unveiled at the event, including a product display and strategy overview from the Power and Flow division, formed on 1 January this year.
The Power and Flow division said low-load operation problems are now a thing of the past due to the introduction of the new QAS 35 VSG Variable Speed Generator.
Solutions for Modular Power Plant (MPP) applications were presented, including the new QAC 1450 TwinPower; a 20 ft ISO containerised unit housing two compact 725 kVA generators. With noise pollution in public spaces a growing concern, Atlas Copco outlined how its new ultra-quiet, diesel-driven, LED light tower has been specifically designed for use in urban areas.
New safety and efficiency enhancements for light towers were also introduced. The HiLight B5+, and future light towers Atlas Copco produces, will be able to be equipped with a new innovation for light towers called the SmartMast. Dewatering pump technologies were also exhibited, including both electric submersible pumps and diesel-driven centrifugal machines.
Recent additions to the Atlas Copco family of submersible dewatering pumps were also shown. In particular, the company highlighted its WEDA+ range that recently underwent a top-to-toe design overhaul, resulting in several innovative new pumps that offer up to 20% overall reduction in power consumption compared to previous models; combined with greater efficiency, simplified maintenance and increased capacity.
---